I am so lucky to be raised Italian and would not change an ounce of my experiences and heritage for anything in the world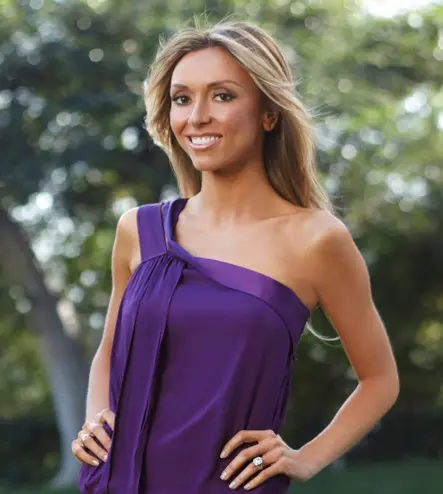 October 2010 – Giuliana is a force both on-camera and off.  She has been anchor and managing editor of E! News since January 2005.  Since that time, E! News viewership has risen over 50 percent across the board.  She joined E! News as a correspondent in 2002, handling a variety of stories and events.
Prior to coming to E!, Giuliana covered entertainment news online, serving as an anchor at Load Media, as well as an entertainment journalist for Detour magazine's Website.  She later transitioned into television as a producer for MGM's nationally syndicated series Uncovered, where she also made her mark as an on-air talent.
Born in Naples, Italy, Giuliana first realized her dreams of becoming a television journalist at age seven, after moving to Washington, D.C. with her family.  Unable to afford a tutor, she learned English by watching television before enrolling in the public school system.
After high school, Giuliana attended the University of Maryland, where she received a B.A. in journalism.  She earned her master's degree in journalism from American University in Washington, D.C.  While in attendance, Giuliana served as a features correspondent for the syndicated university television station, covering a number of stories related to the Pentagon, Supreme Court, White House and State Department.
Upon graduation, Giuliana returned to her true passion—entertainment—and relocated to Los Angeles, where she currently resides with her husband, entrepreneur and talk-show host, Bill Rancic.

To learn more visit the Official Website of Giuliana Rancic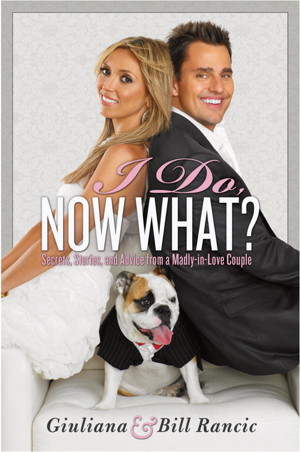 Purchase Giuliana & Bill's newest book:
Secrets, stories, and advice from a madly-in-love couple
And be sure to catch Giuliana & Bill on mystyle.
---
An Interview with Giuliana Rancic, by Loraine Pavich

What is your fondest memory of growing up as young girl in Naples?

My grandfather would bring me everywhere with him.  We would wake up in the morning and walk down to the corner bakery where we would sit and eat hot out of the oven "cornettos" and I would drink my warm milk as he sipped his espresso.  Then we would stop by the fruit stand at the end of our street where Gennaro would give us the freshest fruit and veggies of the day.  My grandfather loved me so much and made me feel so special…always introducing me to everyone as his favorite granddaughter and constantly pinching my cheeks.  Life was so simple then…it really was la dolce vita!




Did you have a strict Italian upbringing?

My father was very strict with me.  It was understood in my household that boys were not part of the equation until my sister and I were well into our 20s!  My parents never even had to have "the talk" with me because it was just understood that there would be no funny business in our household.  One time, a girlfriend of mine was driving a few of us home from school and one of my classmates, Nick, yelled out to my father in our driveway, "Mr, DePandi, I love your daughter!  She's the best!"  He was saying it to be friendly and nice.  The next thing you know, my father grabs a baseball bat and starts chasing the car while screaming expletives at my friend.  The next day I went to school and everyone was whistling the theme to Godfather and saying that my family was mafia.  At first I was offended but then realized that I was getting major respect from my classmates who suddenly feared me so I lightened up a bit and played along.  It was hysterical!




What is the one thing you most miss about Italy?

I go back to Italy twice a year and every time I go, I fall in love all over again and vow to move back to my homeland one day.  Getting me to leave Italy is like pulling teeth!  I love and miss everything about Italy…the wine, the food, the people, the music, the sounds…but I think what I miss most is the way of life.  Americans live to work…Italians work to live.  Sadly, I have become a gerbil in a wheel like most Americans and I'm reminded of what life is really all about when I go back to Italy.  To Italians, life is about love, laughter, and family…oh, and of course, food!  I hope to retire in Italy with my husband -who is also a huge fan and lover of all things Italian-in the future.




What is one Italian meal you can never get sick of?

Mama DePandi's Perciatelli pasta with simple tomato and basil sauce.  Perciatelli is a delicious long and thick noodle that many people don't know about yet the love it when they try it.  My mom cooks it perfectly and her sauce is so simple yet delicious.  My husband and I are both obsessed with this pasta dish and can't get enough of it.




Do you have a signature dish you prepare?

Mama DePandi's Cannelloni. (Recipe below)  I made it the first time for a group of friends and it's become a favorite!




What is your favorite Italian designer?

Valentino.  He truly captures a woman's essence.




What is your favorite Italian song?

"Napule e" by Pino Danielle.  It is a beautiful yet sad song about Naples, Italy and I tear up every time I hear it.




If you had not moved to America what do you think you would be doing in Italy as a profession?

I think I would be a TV presenter in Italy.  I was destined to do this!




What is the secret key to beauty the Italian women have?

No matter how short or tall, big or small an Italian woman is, she is always confident in her body and it shows.




The one person you admire most in your life and why?

I can't choose between my mother and my father.  My father was pulled out of school in the third grade and my mother in the sixth grade because they were each one of six children in their families and had to work to help support their families.  They've been working their entire lives to give my brother, sister and I freedom and happiness.  They sacrificed their homeland of Italy, family and friends to move us to American from Naples when they were in their 30s so that we could have the opportunities they were never given.  They are so incredibly proud of my siblings and they tell us every single day.  They are the most incredible people I have ever met in my life and I would be nothing without them.  I am so lucky to be raised Italian and would not change an ounce of my experiences and heritage for anything in the world.



---
Mama DePandi's Cannelloni
Makes 10 to 12 servings
2 tablespoons olive oil

1 cup chopped onions

1 (28-ounce) can crushed tomatoes

½ cup finely chopped basil

1 ½ teaspoons salt divided

2 teaspoons ground black pepper divided

1 pound ground beef, cooked and drained

1 (16-ounce) package shredded mozzarella cheese

1 (15-ounce) container whole milk ricotta cheese

½ cup grated Parmigiano Reggiano or Parmesan Cheese, divided

1 (8-ounce) box cannelloni shells, cooked according to package directions.
In a Dutch oven, heat olive oil over medium high heat.  Add onions and cook for 4 to 6 minutes or until tender.  Add tomatoes, basil, 1-teaspoon salt, 1-teaspoon pepper.  Bring to a boil, reduce heat and simmer, stirring frequently for 45 minutes.
Preheat oven to 350 degrees.  Spray a 3-½ quart baking dish with non-stick cooking spray.
In a large bowl combine ground beef, mozzarella cheese, ricotta cheese, 2 tablespoons Parmesan cheese, remaining ½ teaspoon salt, remaining ½ teaspoon pepper, and 4 tablespoons of the sauce mixture.  Stuff cannelloni with the meat mixture, and place in a single layer in prepared baking dish.  Top with remaining sauce mixture.  Sprinkle with remaining Parmesan cheese evenly over sauce.  Bake for 30 minutes or until hot and bubbly.  Let stand for 10 minutes before serving.
---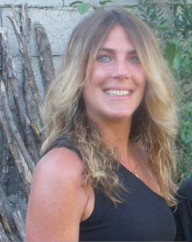 Loraine Pavich has had a diverse career in publishing with several successful magazines.