Hard work, baking and giving back… The Cake Boss's recipe for success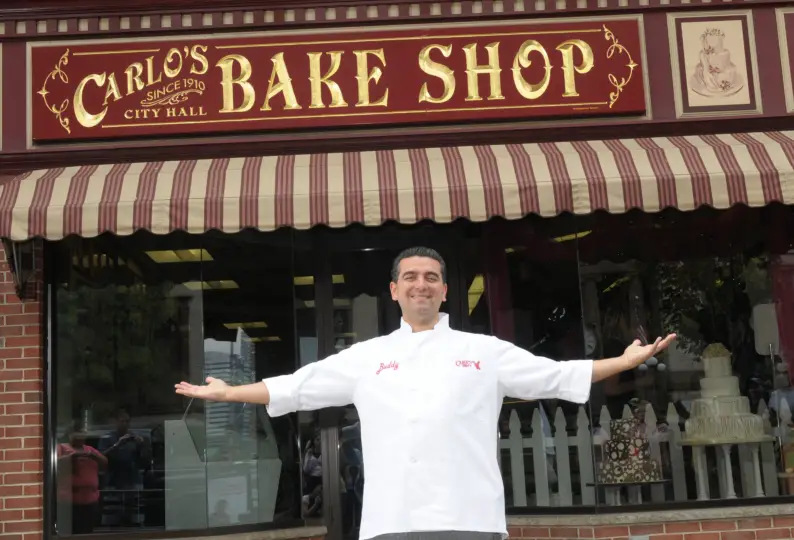 November 2010 – For Buddy Valastro, 33, mixing eggs, sugar, butter and flour mean a lot more than "making a cake."  As a fourth generation baker, it's a constant source of pleasure, pride and creativity.  Creating amazing cakes connects Buddy with the memory of his father Buddy Sr. and his extended Italian family history.  His talent and passion for the family business, Carlo's Bakery, has earned the straight-talking cake expert the moniker, and TLC TV show, Cake Boss .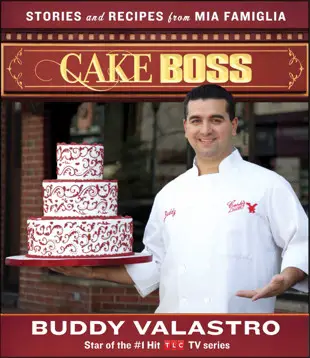 In between spending time with his wife Lisa and their three children, filming Cake Boss and the upcoming TLC spin-off search for an apprentice Next Great Baker (airing in December), Buddy has added a writer credit to his repertoire.  He released his first book Cake Boss, Stories and Recipes from Mia Famiglia , on November 2nd.  That same month, he will also embark on the "Bakin' with The Boss Tour," a live interactive event where Buddy will create cakes and share stories from his TV series and his colorful Italian family.
As a kid, it was hard for Buddy to envision a successful career as one of America's best bakers and cake decorators.  He did not consider himself to be naturally artistic and he often struggled in art class during his school years.  However, after starting his career at Carlo's Bakery by washing pots and pans, Buddy soon realized he had inherited the family gene for baking.  It was at the bakery that Buddy found his calling and knew his destiny was to help his father make the family business a household name.  He didn't realize how soon he would be called to action.  When he was 17, his father passed away, forever changing Buddy's life.  Drawing on the strength of his memory and bolstered by wearing his father's St Anthony medallion (which he still wears everyday), it was time for Buddy to step up to the role he had been primed for and become the new Cake Boss.  The true origin of the charming and humble baker's unwavering dedication comes from his father's handed down teachings.  "I found my dream job and passion when I was 11 – and I still have it.  I love what I do and I am good at it, which makes me incredibly lucky and blessed."  So, how does a man who's already achieved so much continue to find inspiration?  Simple.  "I can see cakes in anything.  I just open my eyes."
To learn more visit Carlo's Bakery online and  CAKE BOSS on TLC
---
An Interview with Cake Boss Buddy Valastro, by Loraine Pavich

Do you come from a family of bakers?

Yes.  My father was a baker.  My grandfather was a baker and my great grandfather was a baker.   As far as I know of I am the 4th generation of bakers, but I believe it goes back even further.

Did you go to pastry school?

No.  My school was Carlos Bakery.  It was hard knocks!

How has your father influenced your career?

My father was the most inspirational part of my life.  Not only in my career, but also in making me the man that I am today.  He taught me how to bake, he taught me how to be a man and he taught me how to be a businessman.  I owe everything I have to him.

The Italian Welfare Association recently honored you as the Man of The Year.  What was that like?

I am so proud of my Italian/American heritage.  It truly was an honor and a privilege to be there for such a wonderful and special organization.

What do you think is the best thing you personally bake at Carlos Bake Shop?

My lobster tails.  They're the best!

Do you sometimes feel you never want to bake again?

No.  Never.  I truly love what I do.

What is the hardest cake you ever had to bake?

Every week is a challenge.  Last week I had to make a toilet boil cake that flushed.  Now that I am the Cake Boss, stuff comes out of the wood works.  I get requests to bake a cake that can walk and talk (laughs).

What interests you other than baking?

Family comes first and is the most important.  I love to cook and I am actually a really good cook.  I am also an entrepreneur.  I love business and real estate.   I am very proud of what I am doing and how things have been going.  Most importantly I love to give back.  I always try to do a lot of good things.  I believe that it is in giving that we receive.

Is there any particular cake or pastry you dislike?

I pretty much like them all.  I am not a fussy customer.  As long as it is fresh and it tastes good I will eat it.

Which celebrity would you love to bake one of your incredible cake creations for?

There are two people on my bucket list that I just HAD to make cakes for in my life.  One was Oprah Winfrey, who I already baked a cake for – and it was such an honor to be on her show.  The second would for a President of the United States.  It could be President Obama, or it could be any President for that matter.  It's the fact that I can go to the White House, make a beautiful cake and present it to the First Family.  What an honor that would be to have bestowed upon me.

What is the oldest recipe you bake in the bakery?

We have so many recipes that are over 100 hundred years old;  it would be too much to name them all.   One that my dad used to bring home from the bakery when we were kids is the Tarelles (Vanilla Cookies).  I used to love to dip them in milk.

If you weren't a baker,  what kind of chef would you want to be?

I would be an Italian chef.  That is what I know and love to do.  I want to cook how grandma cooked in Italy using only  the simplest ingredients.  I just want to cook from the heart.  That is my theory behind cooking.

Do you ever see opening a chain of Carlos Bake Shops?

Potentially.  You never know what can happen in the future.  Anything can happen.

What was the moment you were most proud of ?

Wow!  There are so many things everyday.  I really can't put my finger on just one.  There are a few that stick out.  It was an unbelievable honor when they named a street after Carlos Bakery where I grew up.  It was also very touching to me when I was given the key to the city of Little Ferry, NJ.  That is where I was born and raised.

How many hours do you work a day?

I work about 12-15 hours a day.

What is your favorite Italian meal and who makes it for you?

I really enjoy a good pasta dish.  I have to say my Sunday gravy.  I like it more than the one my wife makes, and she is an amazing cook (laughs).

If you can only bake one thing for the rest of your life what would it be?

I wouldn't want to do the same thing for the rest of my life but since you asked, it would be baking and decorating a cake.
---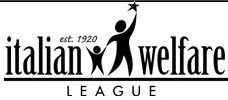 Babies born aboard ships arriving from Italy on their way to the United States during the 1920's, were greeted at the piers with a bassinet and enough clothes for a year. These items were distributed to the infants from the only desk at the New York piers set up to assist incoming immigrants. It was run by the Italian Welfare League, a splinter group of 120 women, that marched as the Italian American Auxiliary of the American Red Cross in the Victory Parade after World War I.
Under the leadership of Carolina Perera, the non-partisan, non-sectarian service organization processed 384,000 immigrants from its inception in 1920, through the first decade of existence. Acting as advisors, interpreters, job finders and nurses, its members provided assistance ranging from housing and employment to clinical care, juvenile protection and home relief.
A primary goal of the Italian Welfare League is to address the changing needs of the Italian-American population. Today, 90 years after its establishment, the Italian Welfare League's focus has moved from serving immigrants on the piers of America's gateway to meeting the ongoing needs of Italian Americans in modern times. The energies of the League's membership have been devoted to fund-raising and financial assistance to related worthy causes.
At the turn of a new and very different century, the League continues to focus on assisting children with health problems and those who find themselves in crisis. They've helped children with Syndrome West, cerebral palsy, autism, cancer as well as those who've lost family members under tragic circumstances. During holidays such as Easter and Christmas, they continue to give support to the same children and their families.
To learn more or how you can get involved, visit: www.italianwelfareleague.org
Italian Welfare League 90th Anniversary Luncheon October 2010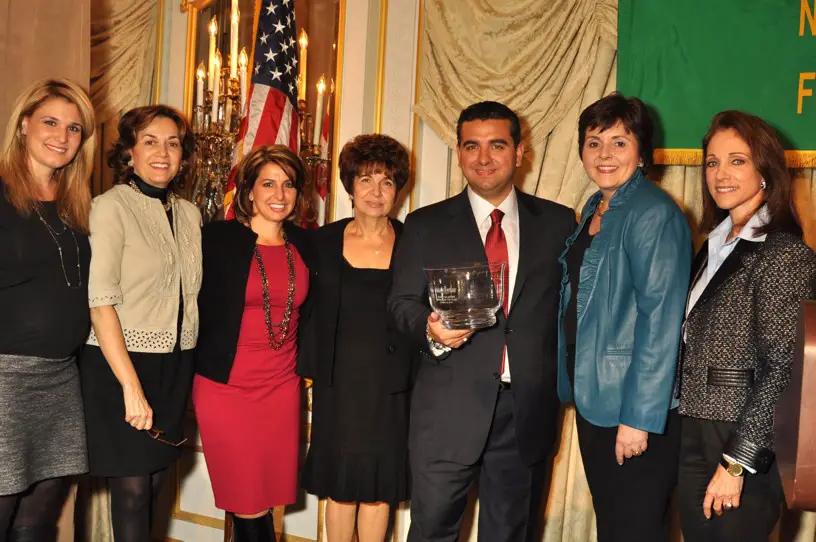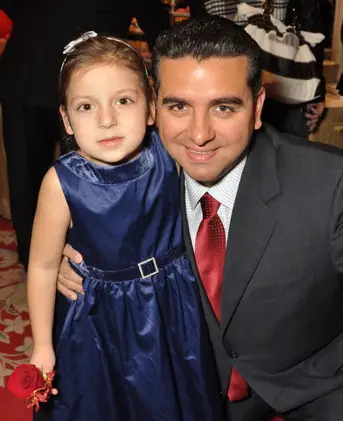 ---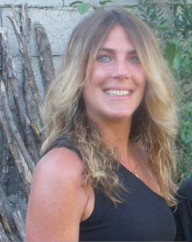 Loraine Pavich has had a diverse career in publishing with several successful magazines.