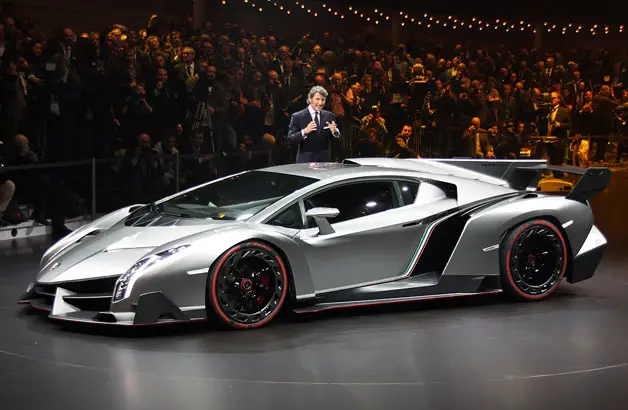 The Lamborghini Veneno was unveiled at the Geneva Motor Show, with it's limited run of three vehicles at a price tag of $3.9 million. But that didn't stop those who love incredible performance and strikingly unique design from selling out the availability.
The Veneno is built almost entirely from carbon fiber, has a 6.5-liter V12 engine, a seven speed transmission and full-time all-wheel-drive, a 750 horsepower engine and over 220 mile per hour top speed.
The model making its world debut at the Geneva Motor Show was grey, but the three production models will each be finished in one of the three colors of the Italian flag.
The Italian supercar maker has guaranteed delivery of each production model before the end of the 2013 year.