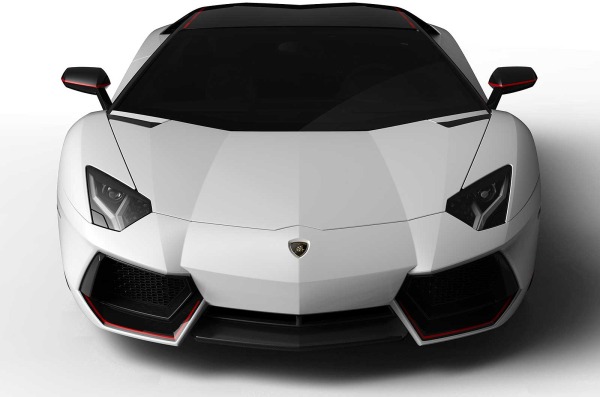 Lamborghini has revealed a new special edition Aventador LP 700-4 Pirelli Edition to celebrate the 50-year association between the two firms.
The 2015 supercar comes with its special 20 or 21-inch alloy wheels wrapped in equally special versions of Pirelli's P Zero tires.
Available in both Coupé and Roadster versions, the Aventador LP 700-4 Pirelli Edition sports a two-tone color scheme in two options.
Owners will be able to specify the car with a matte black roof, pillars, wing mirrors, and air intakes along with a contrasting gloss finish for the body.
The second option has gloss black paint on the "upper parts of the car" which is contrasted by one of four matte finishes – Bianco Canopus, Nero Nemesis, Grigio Adamas or Grigio Titans – on the body.
Regardless of two-tone finish, all cars will feature a thin red pin-striping detail that follows the roofline contour and engine bay, and outlines the front air intakes and the wing mirrors.
Red embroidered Lamborghini and Pirelli logos also feature on the seats, and a Pirelli special numbered series plaque on the dash.
The changes for the Pirelli Edition are entirely cosmetic, so you'll have to make do with the same Aventador 690-hp, 509 lb-ft V12, seven-speed automatic, pushrod suspension and permanent all-wheel drive.
The Pirelli Edition is described as a 'special series' by Lamborghini but without a fixed number of units for production. There's no word on pricing but the first deliveries are scheduled for early next summer.