Concorso Italiano embraces all cultural elements of Italian style, such as music, cuisine, fashion, travel tourism…and yes, cars!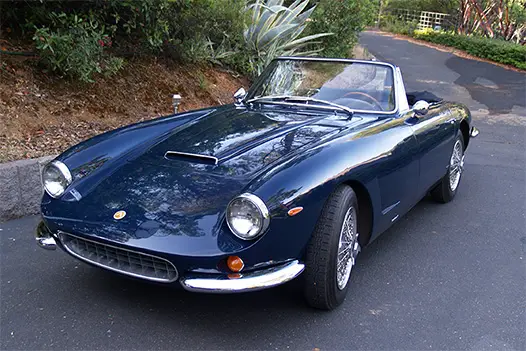 The 2013 edition of Concorso Italiano will be staged Friday, August 16th at Laguna Seca Golf Ranch in Monterey, California. Long a staple of the Monterey Classic Car Week, the 28th annual Concorso will again honor Italian vehicles and style with everything great from Italy including cars, fashion, food and wine.
This year's Concorso Italiano will celebrate the 50th anniversary of Lamborghini and Apollo vehicles. Festivities will include a gathering of Lamborghinis and Apollos in record numbers on the Concorso fairways with a special centerpiece display featuring every model.
Apollo bodies were hand-crafted by Intermeccanica in Italy, then shipped to Oakland, California for assembly by Brown and company. Apollos were sold in Hollywood and elsewhere to celebrities and entertainers, business leaders and professionals. Only 88 of these high-performance exotics were ever made. The Apollo Owners Registry has chosen the Concorso Italiano to commemorate this milestone, with an addition to an excellent display of Apollos for enthusiasts to enjoy.
The tribute will continue on Saturday, August 17th as the cars assemble again for a Concorso Italiano-produced parade through downtown Monterey, Cannery Row and along Highway 1.
In addition to Lamborghini and Apollo, many Italian marques will be represented with more than 800 cars and motorcycles of Italian origin expected for display at the 2013 event, including exhibits of the latest super cars from Lamborghini, Maserati and Ferrari.
For more information, visit www.concorso.com