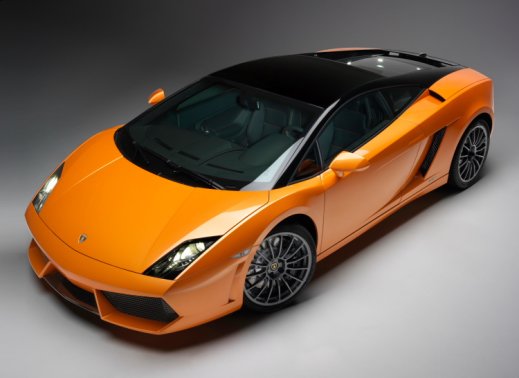 Lamborghini has announced a new special edition of its Gallardo supercar. Called the Bicolore edition, the special Gallardo features a two-tone paint scheme with black roof and other details contrasting with the available orange (pictured), yellow, blue, silver or white body color.
The Lamborghini Gallardo LP-560-4 Bicolore is powered by a 560-hp V10 engine mated to an all-wheel-drive system and it reaches 0-62 mph in 3.7 seconds and its top speed of 325 km/h. (201 mph)
"With the Gallardo LP 560-4 Bicolore, Lamborghini demonstrates once again the extreme, uncompromising and unmistakably Italian nature of our brand. The super sports cars from Lamborghini combine volcanic energy with design that is as unique as it is stylish," says Stephan Winkelmann, President and CEO of Automobili Lamborghini.
Unfortunately the Gallardo LP 560-4 Bicolore is only available in the European and Asia-Pacific markets. Lamborghini has applied the Bicolore treatment to the LP 550-2 for U.S. consumption.
The model is being unveiled at the 2011 Qatar Motor Show.
For more information visit: www.lamborghini-bicolore.com