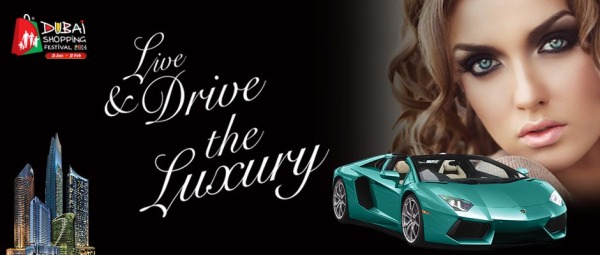 Even the affluent love to get freebies.  Dubai-based luxury developer Damac Properties has promised free luxury cars to customers buying select units during the Dubai Shopping Festival (DSF), which runs from January 2 to February 2, 2014.
Customers buying a Damac penthouse will be given a Lamborghini Aventador roadster, while buyers in other select units will receive either a BMW or a Mini Cooper, depending on the size of the unit, the company said in a statement.
We're not sure what type of BMW or Mini Cooper would be given to buyers, but the Aventador would be quite the 'freebie'.  The Lamborghini Aventador starts at about $400,000.  It features a a 6.5-liter V-12 engine that produces 691 horsepower.
Damac has a number of luxury properties included in this year's promotion.  They include the Burj Area of Dubai, DAMAC Maison-The Distinction, DAMAC Maison-Upper Crest and DAMAC Residenze in Dubai Marina.
Damac is one of the most aggressive luxury developers in Dubai. Recent projects include developments with brands such as Fendi and Versace.  They are also developing a 42 million square foot golf community with the Trump Organization. The 'AKOYA by DAMAC', is a golf and lifestyle community which includes mansions, villas, luxury apartments and a retail centre all surrounding an 18-hole Championship Golf Course 'The Trump International Golf Club, Dubai'.