The Polizia version of the Lamborghini Huracan…coming soon to Italian roads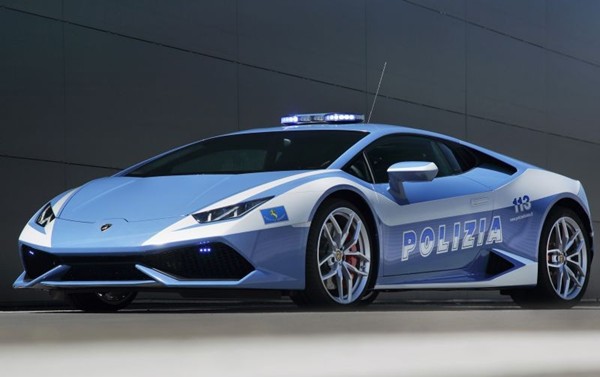 Lamborghini has always had an association with Italian State Police. Continuing this association, the Sant'Agata Bolognese based car maker has now donated a special Huracan to the cops in Italy. With 'blu Polizia' livery, this special Huracan variant will replace the existing Gallardo.
Huracan has a top speed of 202 mph (over 325 kmph), this makes it a perfect car for the cops to keep notorious speedsters on Italian highways in check. Equipped for police duties that include speedster interception (at over 300km/h if necessary), crime prevention and urgent medical transportation (the front cargo compartment has a special refrigerator for donor organs), a high tech video system which will start recording document evidence of any transgression, radio transmission, GPS, gun holster and removable screen. Speaking about the intelligent data transfer system, Lamborghini says, "Using radio data transmission, the video system in the Huracán Polizia transfers its images in real time to the relevant police station. There, the videos are stored and used for automatic number plate retrieval. This information can be used for immediate identification of stolen vehicles."
To make this law-enforcement Lamborghini an even more noticeable deterrent on the road, its aerodynamically optimised roof-top beacon boasts bright blue and white LEDs, and the vehicle has a total of four sirens that blare even louder than the 610bhp 5.2-litre V10 engine.