The Medici family and symbols of power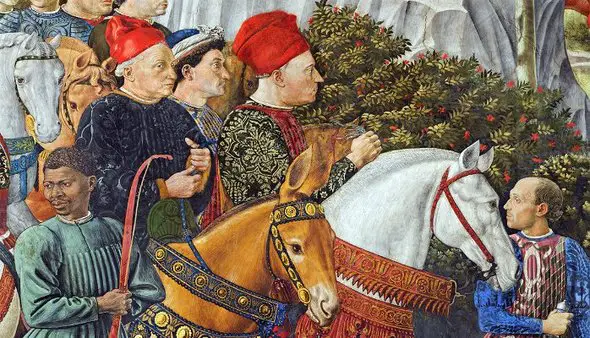 In my previous post, I had been dealing with the Magi Chapel's frescoes and the advertising message which was connected to this Renaissance masterpiece. The Medici were the sponsors of the frescoes and they wanted to show everyone their power in Florence.
But can we find some helpful advice for today's leaders? Yes, indeed.
Cosimo de' Medici, a.k.a. Cosimo the Elder, who was able to create the Medici dynasty in Florence, is the old man on the left.
The artist was instructed by the Medici to show Cosimo's power and, at the same time, his humbleness. These were the critical virtues of a leader, particularly important in the dangerous times of the Renaissance.
But how could the artist deliver this subtle message to the astonished viewers of the frescoes? Cosimo is riding a donkey, which is, according to the Bible,  a universal symbol of humbleness. But one can also see the golden, magnificent decorations over the donkey, so everyone was aware of his rank in Florence.
His son Piero de' Medici, in front of him, is his heir, the current leader of the Medici family and the ruler of Florence. He is riding on a white horse, symbol of power and noblesse.
---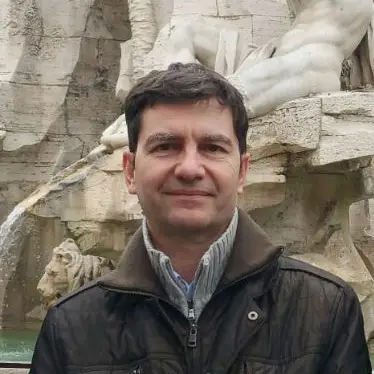 Written by, Sergio Porrini – Next Generation Virtual Reality Expert ✧ Luxury Hotels ✧ Museums ✧ Exhibitions ✧ International Sponsorship Projects ✧ ItaliaLiving.com contributor

Picture courtesy of Virtualiter. © 2015 Virtualiter.net. All Rights Reserved.