An easy, refreshing, Italian summer cocktail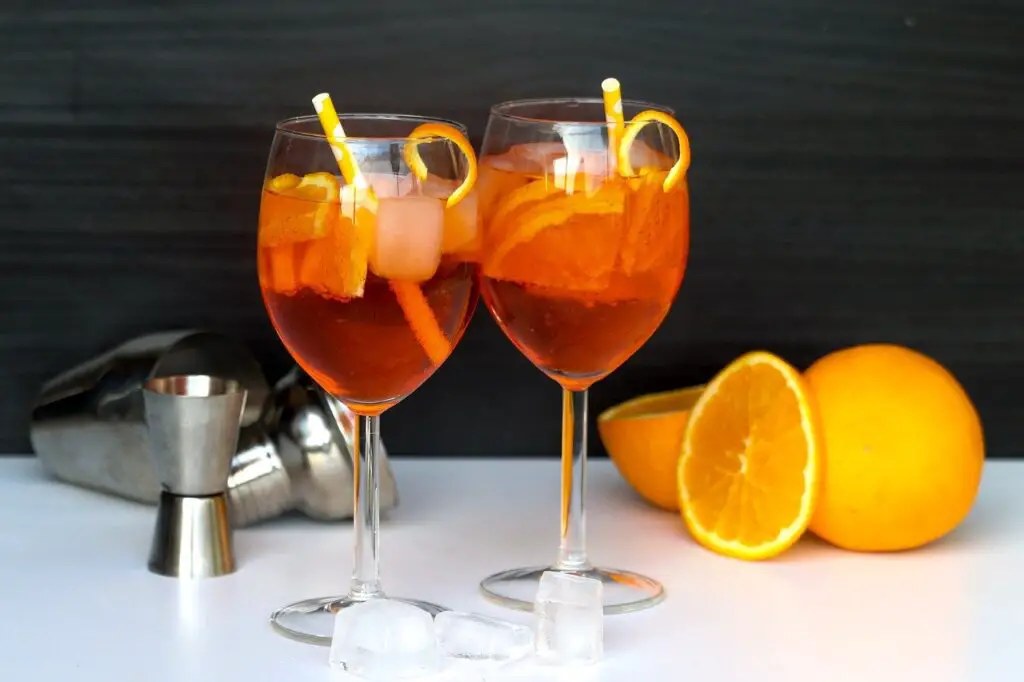 Many Italians will tell you that summer is never complete without drinking an Aperol Spritz – Italian sunshine in a glass.
Aperol, is the classic Italian bitter liqueur from Padua, Italy, with an alcohol content of 11%. It is the base for this iconic aperitivo drink.
In comparison, Campari has more kick. It's darker in color, higher in alcohol, and has more bitterness in the flavor profile. Aperol is gentler, lighter, and easier to sip.
Traditionally, the Aperol Spritz is served as an aperitivo, which means that it's consumed before dinner to prepare your stomach for a meal.
Aperol is a Italian liqueur that's bright orange in color and has a bitter orange flavor that's compared to orange rind – which makes it especially good in aperitifs.
An Aperol Spritz is made from three distinct ingredients: Aperol, Prosecco and soda water.
Throughout Italy, different bartenders will have different opinions on the ratios. In Tuscany and Northern Italy, bartenders tend to use more Aperol than Prosecco, resulting in a drink that's deep orange. Further south, it's often made using more Prosecco than Aperol, giving the cocktail a drier finish.
If you're making this yourself, feel free to play around with the ratios to see what you prefer. There's no right or wrong way to enjoy a refreshing Aperol Spritz, as long as you use the same simple ingredients.
INGREDIENTS
2 ounces Aperol
3 ounces Prosecco
3/4 ounces soda water
Ice cubes
Orange slice for garnish
DIRECTIONS
Fill a large wine glass halfway with ice.
Add Aperol and Prosecco. Top with soda water and finish with a slice of orange.