Everyone should be able to enjoy pink prosecco in time for summer 2021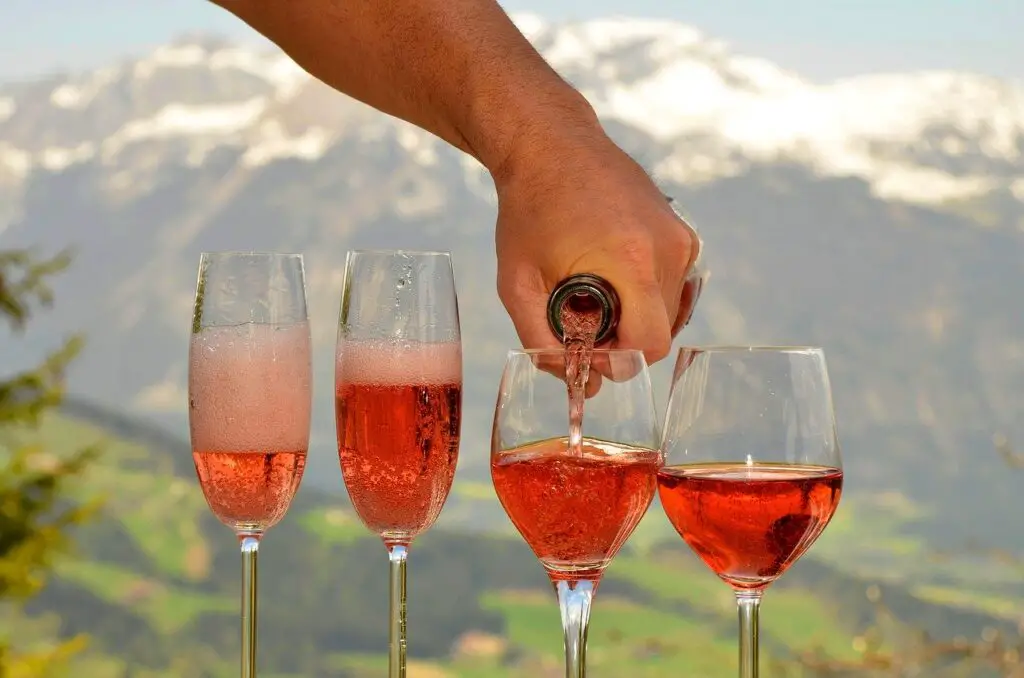 The Prosecco DOC Rosé has been waiting for the OK since 2018, and in May of 2020 was approved in a unanimous vote by Italy's Ministry of Agriculture, Food and Forestry.
Prosecco is Italy's most popular sparkling wine, and is highly regulated. A proper bottle of Prosecco has a protected label called the controlled designation of origin (DOC), meaning, true bottles of the sparkling wine are made in a specific area of northeast Italy.
As for this new wine itself, Prosecco Rosé must be still be produced from a majority of white Glera grapes, but also will included 10 to 15 percent of the red Pinot Nero (aka Pinot Noir) variety to achieve its color—which should be "pink more or less intense, shining, and with a persistent foam," according to the Consortium's announcement. The final product can range "from Brut Nature to Extra Dry," and all labels will have to state the word "Millesimato" (which means "vintage") and the vintage itself, with a requirement that at least 85 percent of the grapes must have been harvested from that year.
Prosecco rosé has made its debut in the UK this month, with Lidl being the first UK retailer to sell it. However, fans around the world, from the US to Asia, will have to wait a bit longer to enjoy this pink delight – as the new creation of rosé prosecco is expected to hit more worldwide shelves in the coming months. Most everyone should be able to enjoy it in time for summer 2021.
Around 20m bottles of Prosecco DOC rosé wines were made from the 2019 vintage, but between 40m and 50m bottles were being produced in the 2020 vintage, said regional wine council, the Consorzio Tutela Prosecco DOC.
Rules state that wines must undergo secondary fermentation for at least 60 days before they can be released. The 2020 vintage wines were set to be released from January 2021, the Consorzio said.
Luca Giavi, director of the Consorzio, thanked regional, national and EU political bodies for approving Prosecco DOC rosé and said the new wine category was a 'great opportunity'.