The new summer spritz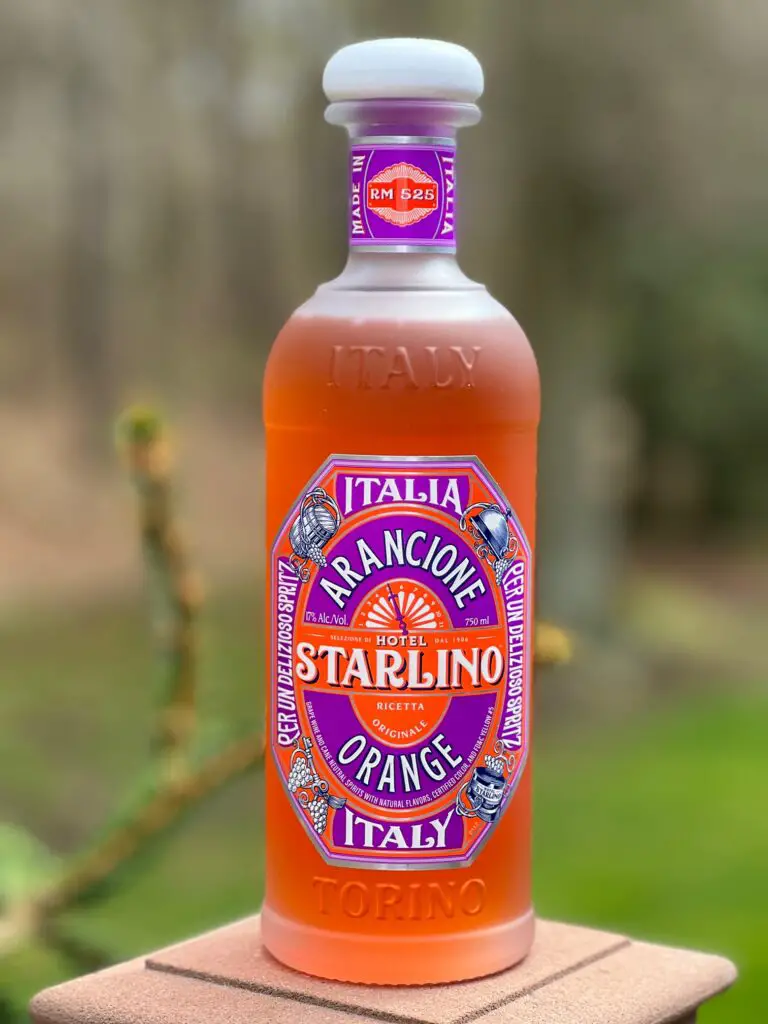 Hotel STARLINO has launched an exciting new Aperitivo to the range of Aperitivos, Vermouth and Maraschino Cherries – STARLINO Orange.
STARLINO Orange follows the trend for Orange Wines as it is made from white wine, and orange distillate – distilled from IGP certified Sicilian Blood Oranges, Lemon Peel plus seven other herbs and botanicals. STARLINO Orange makes for the perfect summer spritz and is also delicious on the rocks or topped up with tonic.
STARLINO Vermouths and Aperitivos hail from the Vergnano family's Torino Distillati, in Piedmonte, North-Eastern Italy. Beppe Ronco, Master Distiller and Winemaker at Torino Distillati said, "We are delighted to launch this latest edition to our portfolio of Vermouths and Aperitivos, celebrating Italian heritage as well as championing Italian produce.  STARLINO Orange is a wonderful and versatile summer drink bursting with flavor, which we hope consumers will enjoy over the summer months and beyond."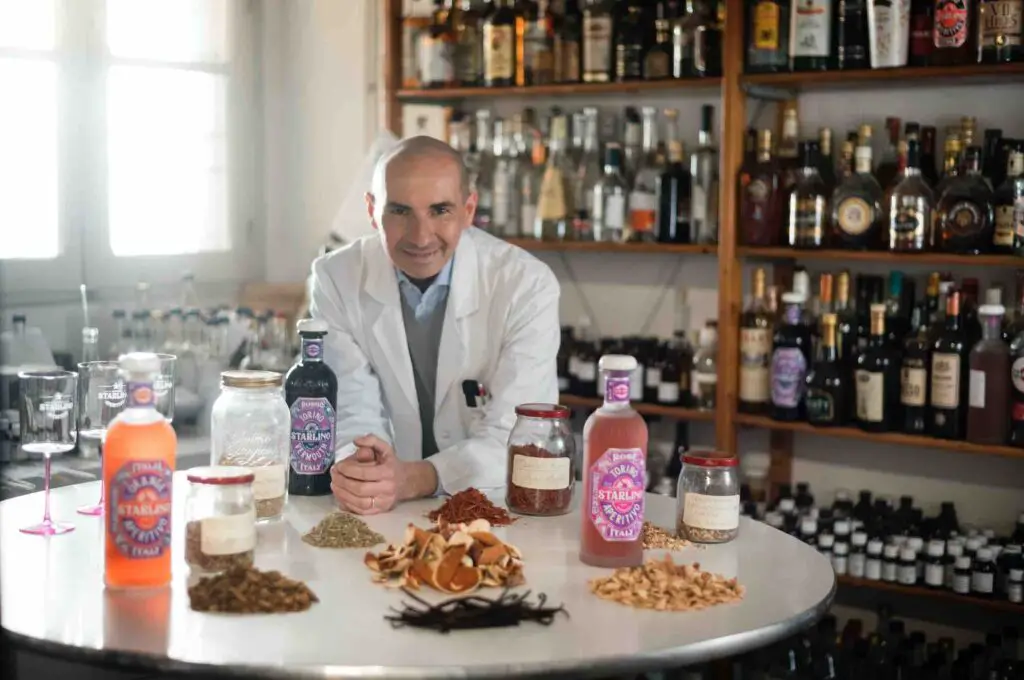 The Hotel STARLINO Vermouths and Aperitivos are packaged in beautiful, heavy apothecary-style bottles.  They are finished with ceramic and wooden stoppers, reminiscent of an antique door knob.  The front label resembles a vintage luggage label and the back label an elegant old-fashioned "Do Not Disturb" door hanger.  The packaging is inspired by and celebrates Italy's incredible turn of the twentieth century design and architecture. This design style, known in Italy as Stile Liberty, is famous in Torino. Besides, as Ronco said, "We have so many friends and visitors to our distillery we sometimes refer to it as a Hotel!"
STARLINO Orange completes a trio of Hotel STARLINO Vermouths and Aperitivos, following the launch of STARLINO Rosé Aperitivo STARLINO Rosso Vermouth and STARLINO Maraschino Cherries in the US in August 2020. 
At 17% alcohol, all three drinks in the Hotel STARLINO range serve consumer desire for lower ABV cocktails.
STARLINO Orange Tasting Notes: STARLINO Orange is a delicious, semi-dry aperitivo that is rich, full-bodied and vibrant. Tropical aromas are met by flavors of blood orange and peach that fill the palate.
Hotel STARLINO Spritz :
1 Part STARLINO Orange | 1 Part Sparkling Wine | 1 Part Soda 
Add all ingredients to a large glass filled with ice and stir. Garnish with a slice of orange.
STARLINO Orange is available in the US from Drizly. RRP: $24.99 for 750ml.
Instagram: @thestarlino  
Facebook: @thestarlino 
Twitter: @thestarlino
About Hotel STARLINO:
The Hotel STARLINO is a range of Aperitivo drinks including Rosso (Red), Rosé (Pink) and Orange  – 100% natural and from Italy, along with STARLINO Maraschino Cherries. STARLINO's distinctive aromas and flavours come from the botanicals including wormwood, Coriander and Italian Citrus peels – combined with Italian wines and distillates made at Torino Distillati. 
STARLINO Rosé is delicious served over ice with a premium tonic or sparkling water and delicious as a Spritz – 1 part STARLINO, 1 part Sparkling Wine, 1 part Soda, garnished with a slice of pink grapefruit or lemon.  
STARLINO Rosso (Red Vermouth)  – a classic "Vermouth di Torino" – made from a blend of Italian white wine, Sicilian Ansonica and Cataratto wines and Marsala Wine.  This is then blended with a careful selection of botanicals including Wormwood, bitter orange and cloves.  The Red Vermouth is then aged in Bourbon Barrels for six months to give a rich, spicy, vanilla flavour – perfect for Negronis, Manhattans, on the rocks or with a splash of soda.
STARLINO Maraschino Cherries mature for 15 days in their natural Marasaca juice, then rest for an additional seven days to reach perfection. The result of this artisan production method is an all-natural, luxury cherry that is delightfully sweet and tart. STARLINO Maraschino Cherries are made from high-quality, Italian Marasaca Cherries, also known as some of the highest quality cocktail cherries in the world. STARLINO Maraschino Cherries are a light and delicious addition to many alcoholic and non-alcoholic cocktails and make the perfect garnish for a Negroni or Manhattan made with STARLINO Rosso, or as a garnish for the elegant STARLINO Cosmopolitan mixed with STARLINO Rosé Aperitivo. STARLINO Maraschino Cherries can also be enjoyed as part of a luxurious desert when poured over ice cream, cheesecake or pastries, to name a few. 
For further media information or hi res images, please contact Rebecca Tudor or Iona Milne at MPR Communications:
Rebecca Tudor rebecca@mprcommunications.co.uk +44 7792 525525
Iona Milne iona@mprcommunications.co.uk +44 7808 800288