Exciting new product about the most famous Italian cocktail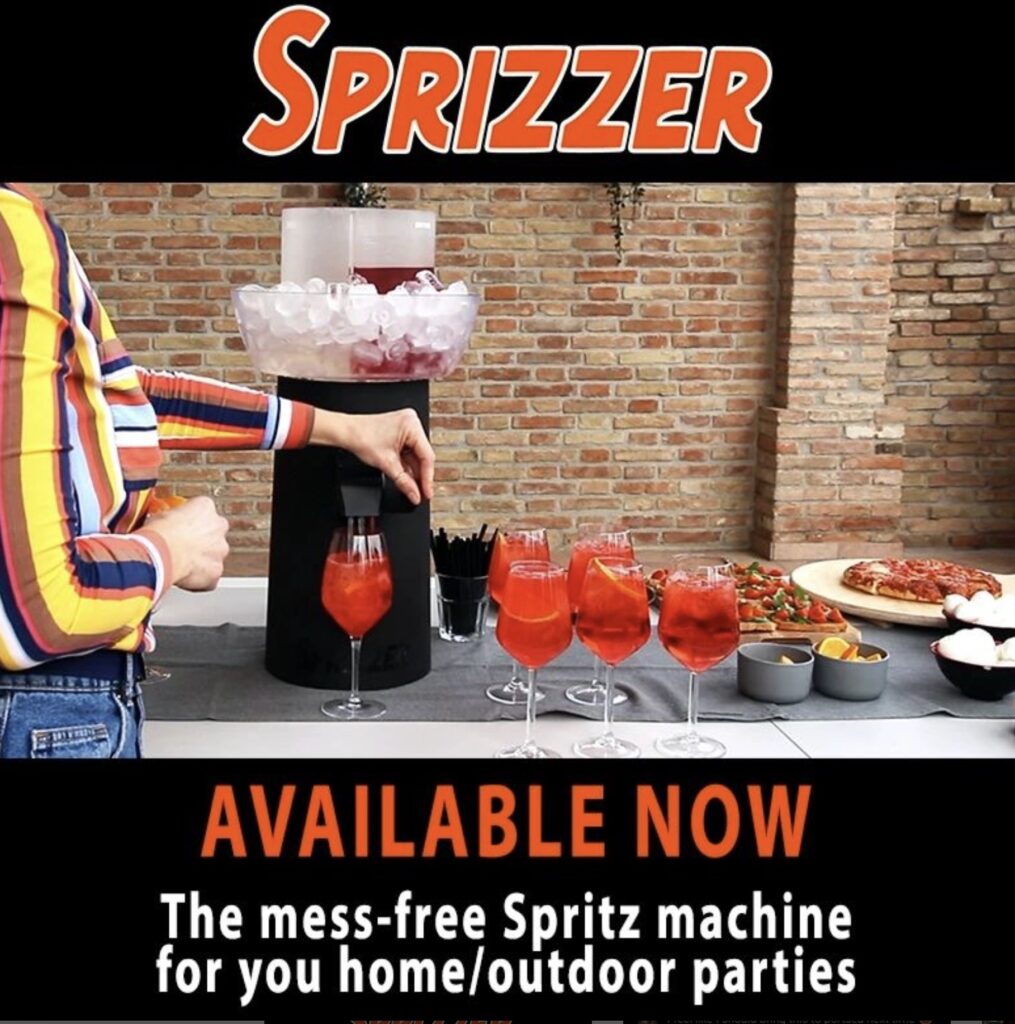 So many people around the world enjoy the famed Italian cocktail – the Aperol Spritz. Now there is an entertaining and fun way of getting together with friends and family while enjoying this drink at home. Sprizzer has officially been launched on the crowdfunding platform Kickstarter. 
With Sprizzer, just by pulling a lever, the ingredients of Spritz (prosecco, aperol and soda) come out in perfect proportions to make the famous Italian aperitif that is popular all over the world!
Sprizzer is a product made in Italy, born in 2012 in Treviso (Venice area) from the idea of Gianluca Marcassa and Marco Segatto. Prosecco and the famous Aperol bitter find their long history in Veneto: Spritz could only have been born here!
For the first few years Sprizzer was manufactured in limited quantities and distributed in Europe to bars, restaurants, clubs and catering.
In 2021 Matteo Calandriello joined the company and the Sprizzer was re-designed with improved functionality and a more compact design – so that it would become the perfect product for domestic use.
2021 was dedicated to the design, manufacturing and testing of the new prototypes at parties, gatherings and meetings with friends.
With much success of positive feedback, they are now spreading this enthusiasm all around the world!
Visit the Sprizzer Kickstarter page to learn more and reserve your unit now!