Hotel STARLINO Vermouth, Aperitivos and Maraschino Cherries bring fresh appeal to growing category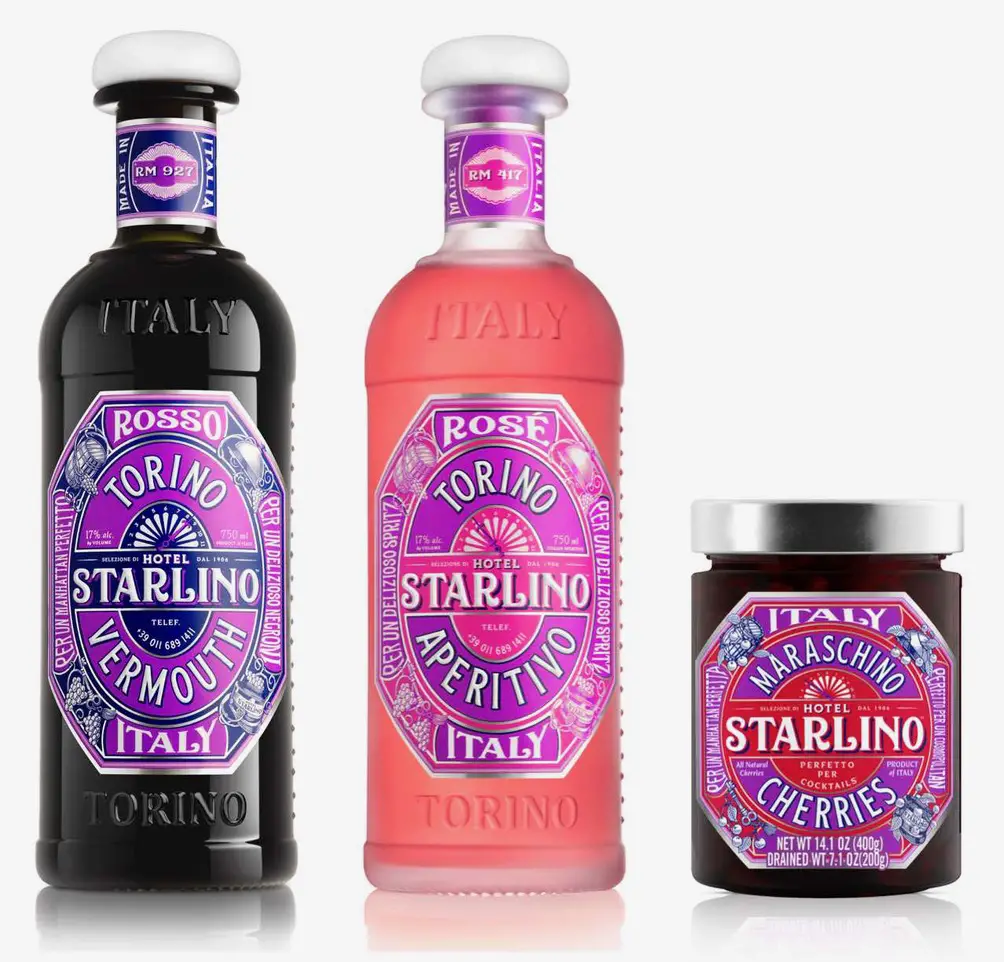 Fine wine and spirits company Biggar and Leith just launched an exciting new brand – Hotel STARLINO. The product range includes STARLINO Rosso Vermouth, STARLINO Rosé Aperitivo and STARLINO Maraschino Cherries.
STARLINO Vermouth and Aperitivos hail from the Vergnano family's distillery, Torino Distillati, in Piedmonte, North-Eastern Italy, whilst STARLINO Maraschino Cherries are produced in San Gennaro, Vesuviano, close to Naples.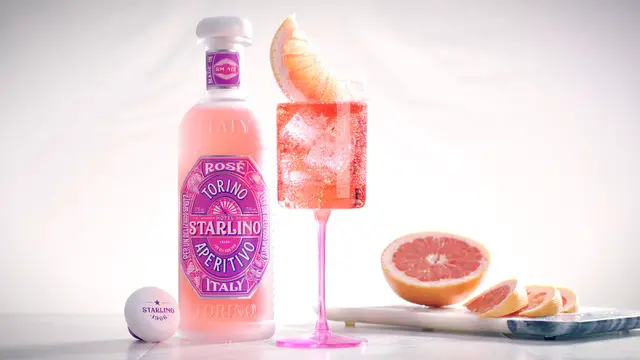 STARLINO Rosé is a delightful and refreshing Aperitivo – made by blending Rosé wine, spirit, pink grapefruit peel, orange peel and 8 other botanicals including Wormwood and Coriander. Delicious served over ice with a premium tonic or sparkling water and delicious as a Spritz – 1 Part STARLINO, 1 Part Sparkling Wine, 1 Part Soda Water, garnished with a slice of pink grapefruit or lemon.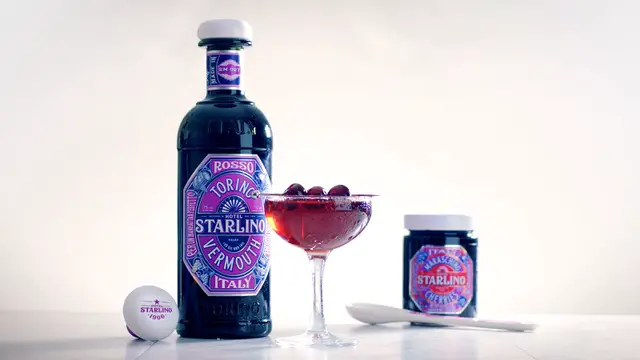 STARLINO Rosso (Red Vermouth) – a classic "Vermouth di Torino" – made from a blend of Italian white wine, Sicilian Ansonica and Cataratto wines and Marsala Wine. This is then blended with a careful selection of botanicals including Wormwood, bitter orange and cloves. The Red Vermouth is then aged in Bourbon Barrels for six months to give a rich, spicy, vanilla flavour – perfect for Negronis, Manhattans, on the rocks or with a splash of soda.
At 17% alcohol, both drinks in the Hotel STARLINO range capitalize on the trend for lower alcohol cocktails.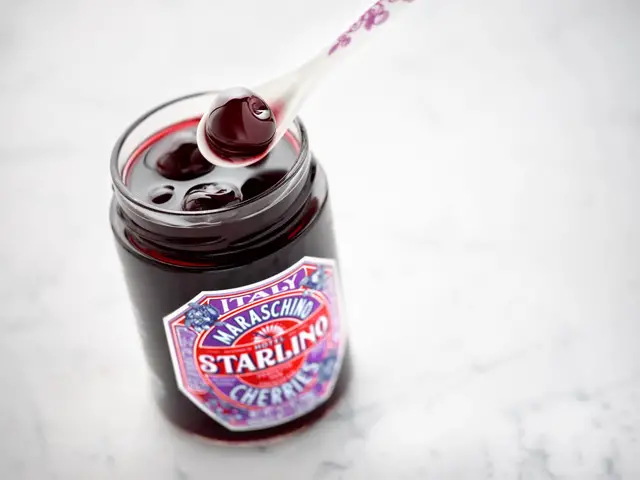 STARLINO Maraschino Cherries mature for 15 days in their natural Marasaca juice, then rest for an additional seven days to reach perfection. The result of this artisan production method is an all-natural, luxury cherry that is delightfully sweet and tart. STARLINO Maraschino Cherries are made from high-quality, Italian Marasaca Cherries, also known as some of the highest quality cocktail cherries in the world. Marasaca Cherries are a type of sour Morello cherry made from Royal Ann, Rainier or Gold Varieties Cherries. The de-stoned, plump, ruby red cherries produce a small "pop" after every bite, with a distinct sweet cherry flavour experience.
STARLINO Maraschino Cherries are a light and delicious addition to many alcoholic and non-alcoholic cocktails and make the perfect bartender-standard garnish for an exquisite Negroni or Manhattan made with STARLINO Rosso, or as a garnish for the elegant STARLINO Cosmopolitan mixed with STARLINO Rosé Aperitivo. STARLINO Maraschino Cherries can also be enjoyed as part of a luxurious dessert when poured over ice cream, cheesecake or pastries, to name a few.
STARLINO Maraschino Cherries are produced with love by a fourth generation, family-owned business. In fact, the family was awarded 'The Recognition of Superior Taste" presented by recognized Chefs, confirming their commitment to excellence in 2018.
STARLINO Maraschino Cherries are all natural, fat free and gluten free, with no GMO's.
Elwyn Gladstone, Founder, Biggar and Leith says, "We are excited to launch the Hotel STARLINO range of vermouth, aperitivos and maraschino cherries. We believe our hand-crafted products will provide a great alternative to others on the market. STARLINO Rosé and Rosso offer delicious low-alcohol and refreshing cocktails to consumers whilst STARLINO Maraschino Cherries provide distinct Italian provenance with a modern, leading edge. Our cherries are a premium garnish to crown great cocktails and the whole Hotel STARLINO range will transport food and drink enthusiasts to the South of Italy to celebrate La Dolce Vita."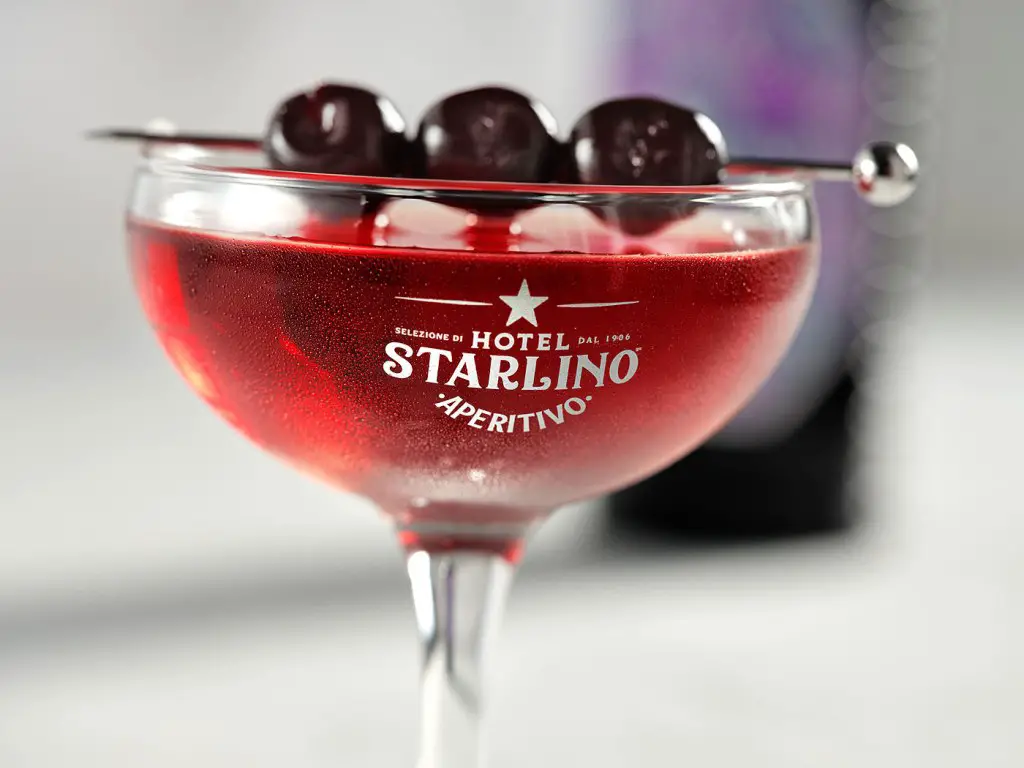 Beppe Ronco, Master Distiller and Winemaker, Torino Distillati says, "Torino is the birth-place of vermouth and here at Torino Distillati we've been making them for around 100 years. We are seeing a huge resurgence of interest in vermouth and aperitivos and wanted to create something new, fresh and delicious to bring this forgotten but wonderful category back to life. Vermouths are showing signs of being the next big thing."
The packaging for the Hotel STARLINO Vermouth, Aperitivos and Maraschino Cherries is inspired by and celebrates Italy's incredible turn of the twentieth century design and architecture. This design style, known in Italy as Stile Liberty, is famous in Torino. The Hotel STARLINO Aperitivos and Vermouth are packaged in beautiful, heavy apothecary-style bottles. They are finished with ceramic and wooden stoppers, reminiscent of an antique door knob. The premium packaging features an elevator floor indicator, skeleton key, and bellman's cap, inspired by the great luxury hotels of Italy. The front label resembles a vintage luggage label and the back label an elegant old-fashioned "Do Not Disturb" door hanger. Besides, as Ronco said, "We have so many friends and visitors to our distillery we sometimes refer to it as a Hotel!"
Hotel STARLINO Rosé, Rosso and Maraschino Cherries will be available in the US via the following distributors from August 2020:
New York – Empire Merchants
New Jersey – Allied Beverage
Colorado – Colorado Beverage Team
Massachusetts – Martignetti
Rhode Island – Mancini Beverages
You can also purchase the STARLINO Maraschino Cherries from the
Italia Living Amazon Store
.
Pricing:
STARLINO Rosso and STARLINO Rosé RRP: $24.99 for a 75cl bottle. ABV: 17%
STARLINO Maraschino Cherries RRP: $14.99 for 400g jar
More info visit:  www.thestarlino.com
Instagram: @thestarlino
Facebook: @thestarlino
Twitter: @thestarlino
---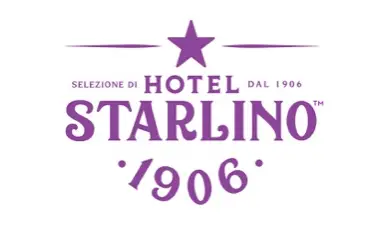 About Hotel STARLINO Vermouths and Aperitivos:
Hotel STARLINO is a range of Aperitivo drinks including Rosso (Red) and Rosé (Pink) – 100% natural and from Italy. STARLINO's distinctive aromas and flavours come from the botanicals including wormwood, Coriander and Italian Citrus peels – combined with Italian wines and distillates made at Torino Distillati. STARLINO is owned, and distributed internationally, by Biggar & Leith.

About Biggar & Leith:
Biggar and Leith (pronounced "Bigger & Leeth") is an importer of fine spirits from established, family-owned distilleries who are dedicated to innovation and quality. The company scours the globe for brands whose bottles transmit the passion, personality and stories of the people who make them. Biggar & Leith's Founder is Elwyn Gladstone, who created Malfy Gin, which recently sold to Pernot Ricard. Elwyn's business partner is Mark Teasdale, former CEO of Proximo Spirits.
For trade enquiries, please contact: elwyn@biggarandleith.com
For further media information or hi-res images, please contact Rosie or Charlotte at MPR Communications:
Rosie Frampton rosie@mprcommunications.co.uk +44 7969 550977
Charlotte Edwards charlotte@mprcommunications.co.uk +44 7811 070711