Once only available to family and friends in Italy – now this award-winning Prosecco can be enjoyed by you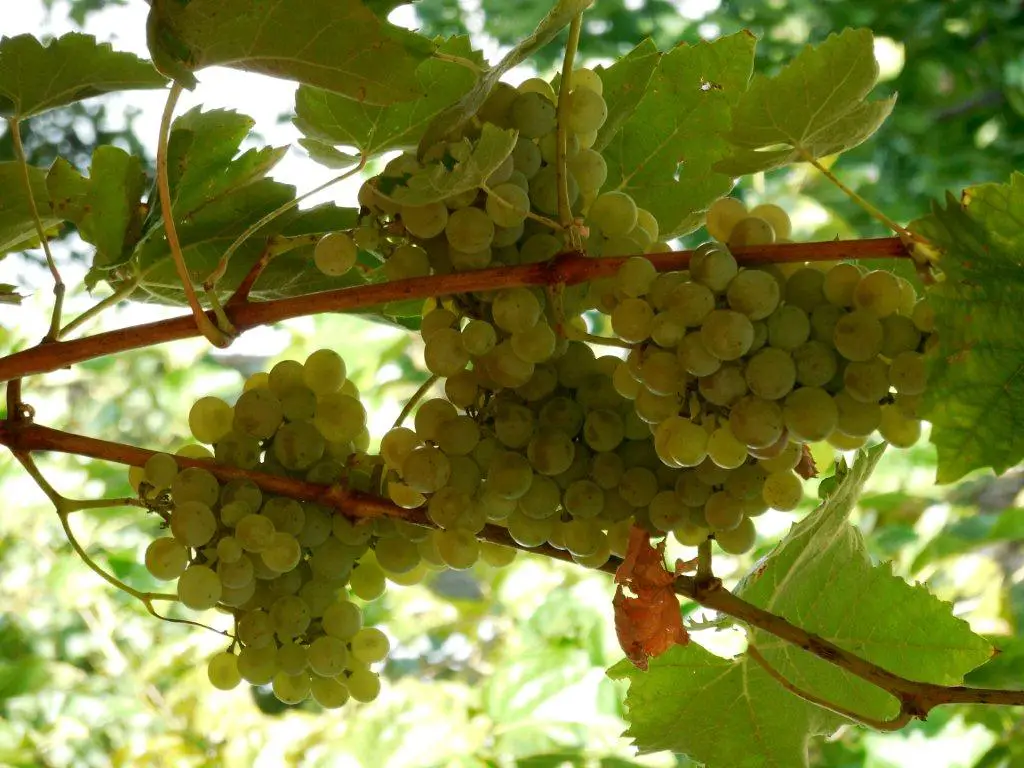 The hills 35 miles north of Venice can claim a wealth beyond what exists anywhere else in the world. A UNESCO Heritage Site, located equal distance from the Dolomiti mountains to the north and the Adriatic Sea to the south, lies an area of the Veneto, limited to the hills of 15 communes, known as the Conegliano Valdobbiadene Prosecco Superiore DOCG. On one of these hills in Cozzuolo, Vittorio Veneto sits a small rediscovered vineyard Vinicollina di Tesini. The old vine heritage of the glera grape from this little hill has produced wines of Prosecco Superiore Origine for the past 50 years.
"Not having been to Italy as a boy, I could never have dreamt… that I would someday own a vineyard in Italy… on the other side of town from where my grandparents were born in Vittorio Veneto. My Italian speaking mother, full of love and life, always wanted me to "go back to meet the family". Although my mom has passed, the lunches and dinners, just like my mom's, now are shared with my family in Italy. Although I grew up in a small town in the USA, I realize now, that the spirit of the Vinicollina Tesini was always with me", says owner Davide Tesini. (pictured right)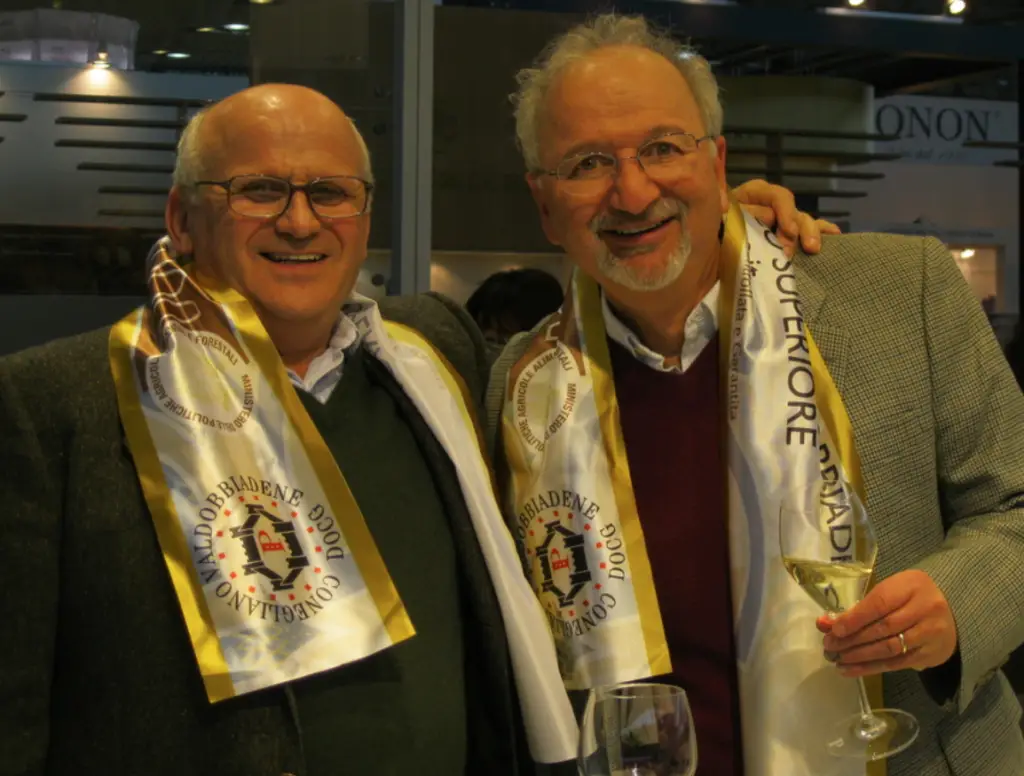 Vendemmia 2012 was the first year that Davide Tesini's cousin Angelo, supervised the cultivation, harvest, vinification and bottling of "Tesini Venti22due". During the September vendemmia, family, friends and lavori handpick the grapes from over 1000 vines on the steep slopes of Vinicollina Tesini. Each bottle was individually numbered; and with the DOCG seal and the Vinicollina Tesini label mark on each bottle… guaranteed to be the highest quality that is Valdobbiadene Prosecco Superiore.
"Prosecco Venti22due" was not available in the United States for some time, as it was only produced for their family and friends in Italy to enjoy. However, now, it is available to you. "Venti22due" represents a synthesis between the soil type, mild climate, and the skill and the handcraft labor of the viticoltore; a skill that has been passed down from one generation to the next. Viticoltore Lino Segat spends hours each day to personally oversee the development of this great wine… from the January pruning and tasting of the previous years harvest, through the vendemmia (fall harvest), secondary fermentation and bottling. Few commercial vineyards can boast what this small family vineyard enjoys…che ogni vite su di tutti i giorni  è osservata dal viticoltore… 'Every vine on every day is observed by the viticoltore'.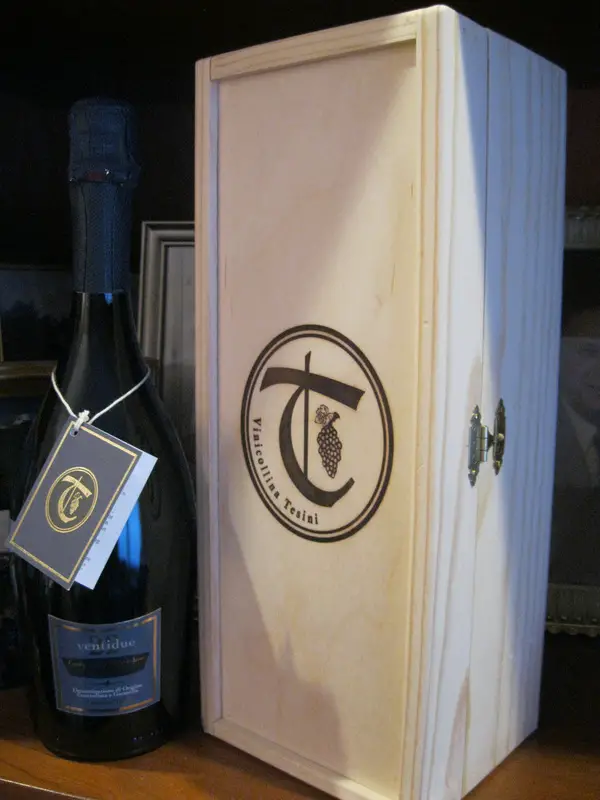 Those involved with the creation and development of Venti22due are very proud of their accomplishments – as they should be. In 2012, with 10 friends, the Consortium Venti22due was founded. In 2015 (and again in 2017), "Venti22due" received the prestigious "Miglior Vino Vittorese" awarded by the Pro Loco Vittorio Veneto. Prosecco Venti22due was served at the Italian Embassy in Washington DC on May 27, 2017 and received a bronze medal, TexSomm in 2019. It has become a respected, high end brand in both Italy and the United States.
Each year, 6000 individually numbered bottles, are made and shipped to the United States. In 2015, the purchase of Vinicollina Tesini Corbanese allowed the Consortium Venti22due to double its terroir and capable production. The limited US release is distributed to Prosecco Venti22due Consortium members in March each year at the Festa della Stappatura in Boston, MA. and is available through their fine distributors and retailers.
Over 40 Consortium Venti22due members and friends now share that bond to 'Invest in the Prosecco 22 DOCG Vineyard Experience'.
You will not only enjoy this limited production of "Venti22due" Prosecco Conegliano-Valdobbiadiene DOCG, but you will also taste the care and spirit with which this wine has been made. Enjoy it now with your family and friends.
~Salute!
---
Learn more online at:  www.venetobrio.com
Tesini Prosecco 22 Ventidue DOCG Valdobbiadene Prosecco Superiore is imported by Veneto Brio, LLC in Hopkinton, MA.
Prosecco 22 Ventidue is available wholesale through Fantasy Fine Wines in Boston, MA and Italian Wine Traders in Waltham, MA.
Our Italia Living Featured Partner –Tre Olive in East Longmeadow, MA is a retail source for Venti22due.
Also, available retail at Vino Italiano in Waltham, MA.