Contest in association with mineral water company S. Pellegrino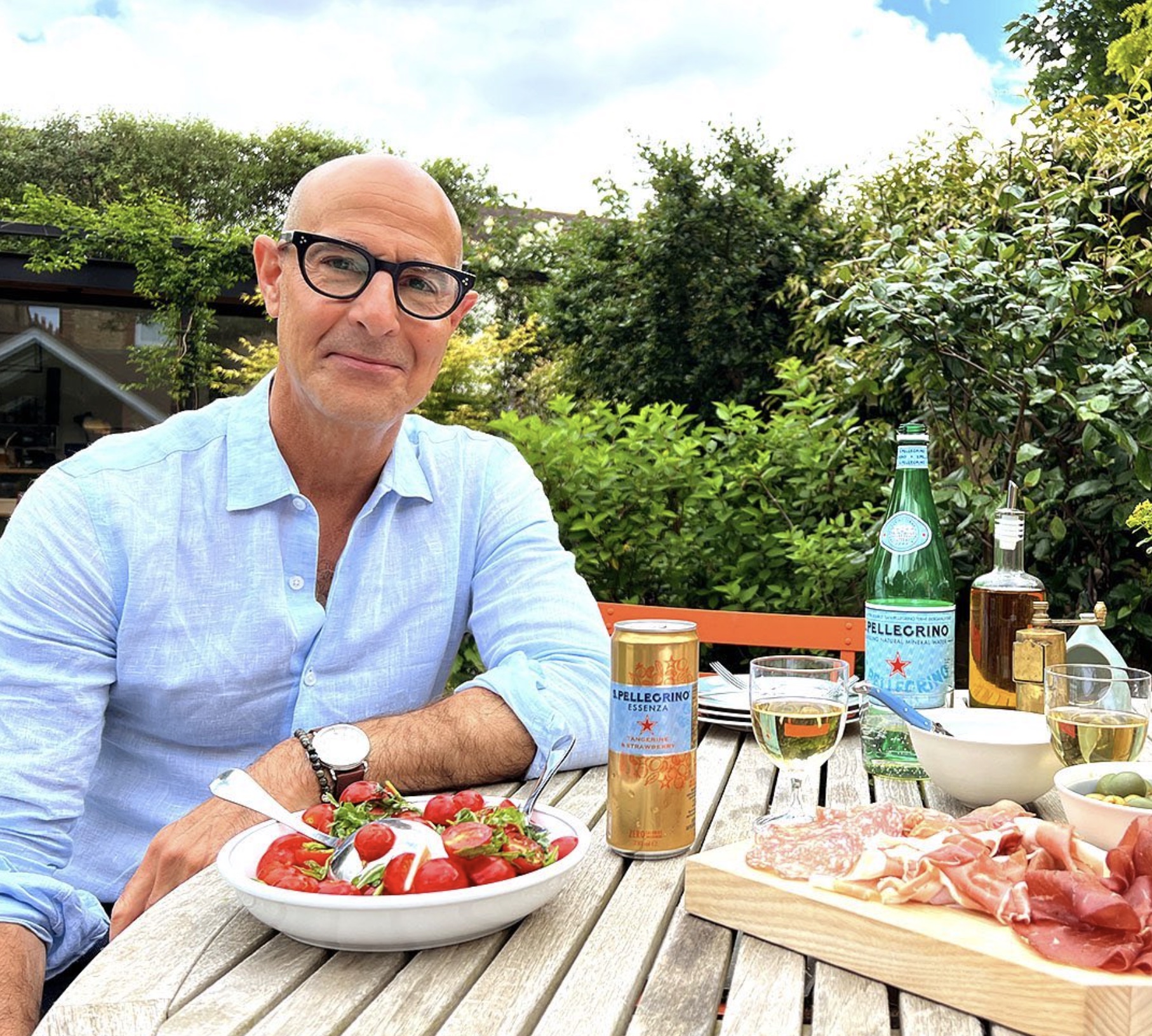 It's no secret that Italians have perfected the art of relaxation and how to take a proper vacation. Americans, on the other hand, often leave their paid time off unused. Well, not this year, thanks to this Italian duo.
Stanley Tucci is inviting you to participate in a contest where you could win $10,000 to take some time off and spend the summer in Italian style with your loved ones.
"In Italy, the spirit of summer comes alive in the simple things. It's about the wonderful times spent relaxing outdoors and gathering around the table with family and friends. S.Pellegrino fits naturally into those moments," said Tucci. "While they may be divided on the country's best dish, Italians collectively enjoy an extended summer holiday. This creates an amazing sense of community nationwide. I hope our celebration of this time-honored tradition inspires Americans to give it a try."
The actor, host, and avid traveler has long been known for his love of his ancestral homeland, Italy. He wonderfully showcases the very best of this European nation on his highly acclaimed show, "Searching for Italy," which is now in its second season. 
Tucci has partnered with one of the county's most celebrated brands, San Pellegrino, to bring enjoyment of the Italian lifestyle to you.
Pellegrino and Tucci announced a multi-year partnership that aims to help fans to slow down and "savor life's perfect moments," the brand shared in a statement. By announcing the "S.Pellegrino Summer," they will give one lucky winner $10,000 to take time off and enjoy the Italian lifestyle.
Ten grand likely isn't enough to travel to Italy, but their hope is it will inspire you to enjoy the Italian lifestyle at home among good friends, family, food & drink.
Fans can enter for a chance to win the "S.Pellegrino Summer" and live like an Italian by visiting the giveaway's website here. Enter now through June 27, 2022. One grand prize winner will receive a $10,000 cash prize to take an extended summer vacation, as well as a summer's supply of S.Pellegrino and S.Pellegrino Essenza. Ten first prize winners will also receive a summer's supply of S.Pellegrino and S.Pellegrino Essenza. The winner will be selected randomly.
If you don't win, Tucci still hopes you'll find a little time off just for you, even if it means an Italian-inspired staycation in your backyard.
The idea of ​​S. Pellegrino and Stanley Tucci is that you enjoy your summer in the United States as they do in Italy – relaxed and in Italian style.
Enter now at: https://stanleytucci.sanpellegrino.com/summer
Entry ends at 11:59:59 PM ET on June 27, 2022