The Conegliano and Valdobbiadene hills of Italy finally earn protection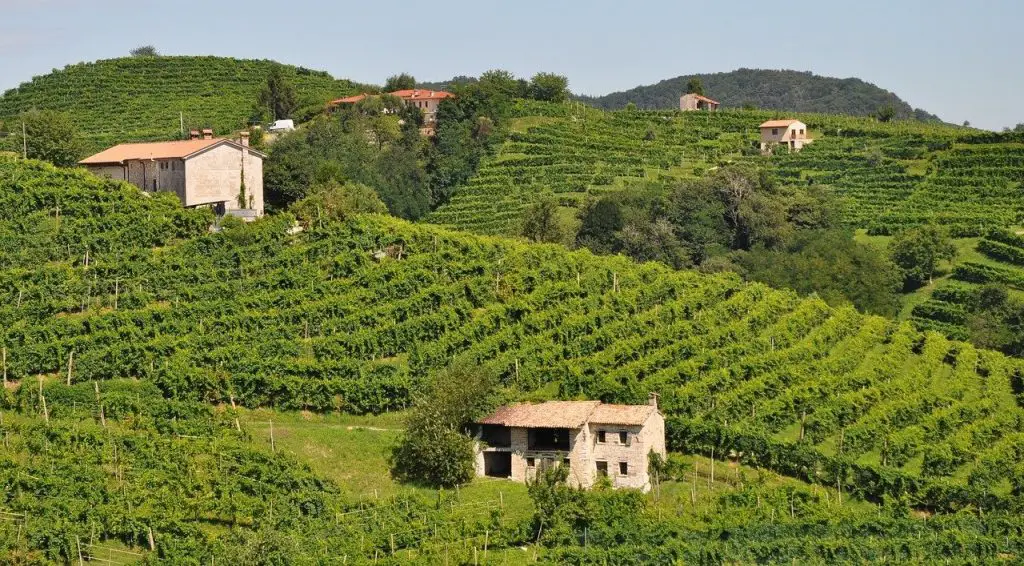 After a lengthy nomination process that took over ten years, UNESCO has finally declared the Prosecco Hills of Conegliano and Valdobbiadene a UNESCO World Heritage Site.
Cultivated for centuries, Italy's Prosecco hills – an area of hilly terrain northeast of Venice – were added to the World Heritage list by the UN cultural organization on July 7th.
The beautiful Conegliano and Valdobbiadene hills are where the grapes that produce the famous prosecco sparking wine are grown.
In a statement, UNESCO highlighted the centuries of cultivation the land had undertaken in order to reach its "particular chequerboard landscape" of parallel-running vines.
"The landscape is characterised by 'hogback' hills, ciglioni – small plots of vines on narrow grassy terraces – forests, small villages and farmland," it said.
"For centuries, this rugged terrain has been shaped and adapted by man."
Luca Zaia, the president of the Veneto region, said a decade of campaigning to be included on the list could be dedicated to local farmers who "made the territory extraordinary with their effort."
He added: "We believed in it from the beginning, ten years ago, when we started the journey to nominate this unique and particular portion of the Veneto region to the heritage of humanity."
This designation marks Italy's 55th World Heritage site.