Trust Giorgio Armani to throw a store launch and to do it properly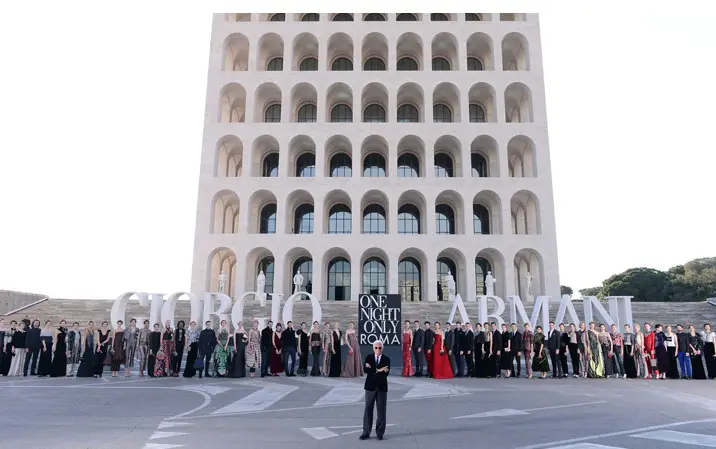 JUNE  6, 2013 –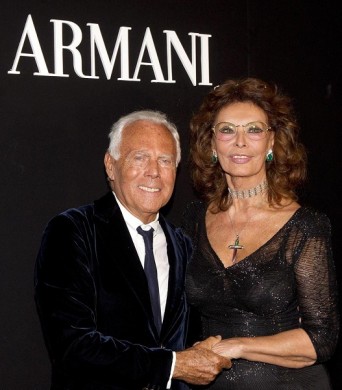 Giorgio Armani inaugurated its new store in Rome, at 77-79 Via Condotti, a 900 sqm space on three floors, featuring an entire range of Armani collections. The inaugural event 'One Night in Rome', which took place at Palazzo della Civiltà Italiana in the EUR District, was attended by over 700 guests including actress Sophia Loren, singer Tina Turner and director Giuseppe Tornatore, among many other celebrities and VIP guests.
The 'One Night in Rome' which was broadcast live on a dedicated website, include the presentation of the 'Eccentrico' exhibition which will be on display for three days (6-9 June 2013) and a catwalk show with 110 outfits (40 men's pieces and 70 women's pieces). The Eccentrico exhibition features a restrospective of Armani's work from 1985 to present, with 300 accessories, jewellery, limited edition fragrances and 62 luxurious gowns from the Giorgio Armani and Privè labels.
Speaking at the opening, "Rome always fascinates me," says Giorgio Armani, who hails from Milan. "It is such a powerful city, rich in history and unique sights. As beautiful as the most sumptuous of sets, it never ceases to enchant me. Rome is much more clean than Milan…Rome remains the most beautiful city the world – there is cinema, glamour".
One of the few luxury behemoths that is still privately owned, the Giorgio Armani Group is beating the odds: sales were more than two billion euros last year, up 16 percent from 2011.