In an effort to avoid a possible future takeover…Giorgio Armani makes a move
(AFP News)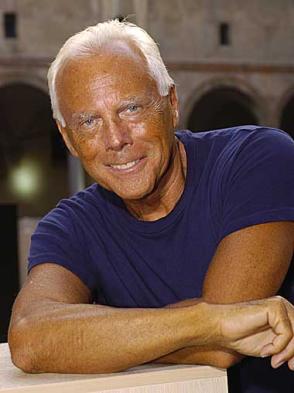 ROME — Italy's Giorgio Armani is planning to hand control of his fashion label to a foundation that would include his heirs to ensure its independence, he said in an interview published Friday.
In this way, the fashion group he founded in 1975 would not be taken over by a luxury fashion giant or traded on the stock exchange, he told the leading daily Corriere della Sera.
"Hand the group to an investment fund that would sell it after two years? Yield to a private investor who thinks he can treat clothes like cars? It doesn't interest me," Armani was quoted as saying.
"I work for the future of my company. I have started a major restructuring: the outside support of a foundation that will allow designated persons to manage the group," the company's sole owner said.
Armani, who turns 78 in July, has never brought outside capital into the company, maintaining complete control and working with his family, including three nephews, two of whom are designers within the group.
The label last year booked a turnover of 1.8 billion euros ($2.2 billion), up 14 percent year-on-year, and has access to strong cash reserves that allow the group to finance its solid annual growth independently.
The designer also spoke of the situation in debt-hit Italy and financial scandals involving many politicians, declaring himself "irritated by having to acknowledge that we are no longer happy in our Italy as it is today."
"I think we are heading towards a dangerous situation," said Armani, who lives in Italy's fashion capital Milan. "Sometimes I am considering leaving the country, but in the end I know I never will. I also want to do something to revive this country."