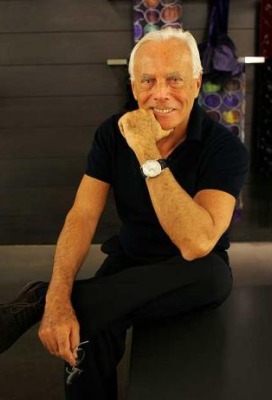 Situated at 601 Madison Avenue, the new Emporio Armani store in New York is part of a series of new openings in the U.S., which include San Diego, Chicago, Orlando, Tyson – Washington DC, New Jersey and Santa Monica – California. The new Emporio Armani store on Madison captures the concept of a showroom, with large displays with racks that display full size of attire pieces.
The new Emporio Armani store covers an impressive surface of 1.600 sqm (6,000-square-feet and ) on two levels and feature the entire range of product categories of the Emporio Armani line, as well as Armani Jeans, EA7, as well as watches, fashion jewellery, eyewear and fragrances.
Armani inaugurated the new flagship store on Madison Avenue with a lavish party attended by many celebrities, on the second day of New York Fashion Week, an excellent timing for the opening.