Italians remain among the richest and least-indebted people in the world, even as net household wealth declined last year
According to research published by Banca d'Italia, Italy's central bank, the wealth of the 10 richest Italians corresponds to the combined wealth of the country's poorest 3 million citizens. Banca d'Italia's Giovanni D'Alessio, who compiled the research, also highlighted that 10 percent of the richest Italian families own more than 40 percent of the country's total net wealth.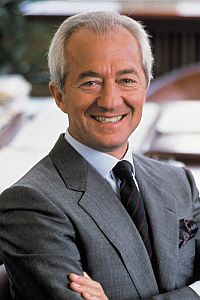 Forbes' list of billionaires included the 10 richest Italians – of which were Luxottica's founder Leonardo Del Vecchio with an estimated net worth of $11.5 billion; Giorgio Armani with $7.2 billion; the four Benetton siblings (Luciano, Gilberto, Carlo and Giuliana) with $2.1 billion each, and Geox founder Mario Moretti Polegato with $1.8 billion.
Miuccia Prada is the sole woman to appear in the top 10. The designer is number five on Forbes' list with an estimated worth of $6.8 billion, $3 billion more than her husband, Prada chief executive officer Patrizio Bertelli, who is in seventh position.