Ferrari Tailor-Made is the exclusive personalization program from Maranello developed specifically for clients wishing to create a truly bespoke car that will be a clear expression of their own unique personalities and tastes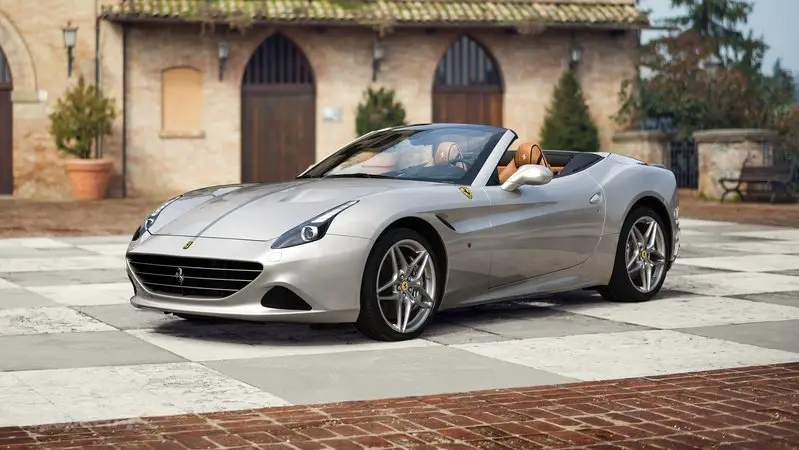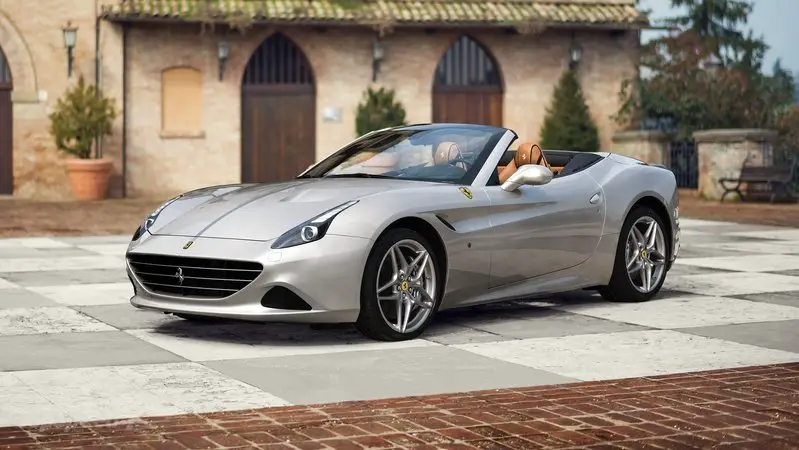 Ferrari has unveiled its special 'Tailor Made' California T at this year's Goodwood Festival of Speed in Goodwood, England, which ran from June 25-28.
This highly-personalized right-hand drive Ferrari California T sports a Bianco Italia three-layer exterior paint job with a double-asymmetric stripe in Blu Hellen, along with 20-inch forged wheels painted in Blu Hellen and Argento Nurburgring, all inspired "by the passion and colors of polo and horse racing," in tribute to Ferrari's famous prancing horse.
The Ferrari California T Tailor Made was on display alongside a comprehensive display of Tailor Made materials, inside Ferrari's VIP hospitality enclosure reserved exclusively for their clients in order to highlight the brand's customization prowess and ability to cater to its clientele's every demand.
Presented in Geneva in 2014, the California T is Ferrari's return to forced induction, its first turbocharged supercar since the F40.
Powered by a 552-hp, 3.9-liter V-8 mated to a seven-speed dual-clutch auto, the California T can hit 62 mph (100 km/h) from standstill in just 3.6 seconds and has a top speed of 196mph (316 km/h).
This Ferrari also possesses the latest traction control system to come out of its F1 program, which gives the car optimal acceleration coming out of corners. Its carbon-ceramic brakes, coupled with ABS and ESP technology guarantee quick braking, and its retractable roof takes just 14 seconds to turn this well-insulated hardtop coupe into a convertible.
Ferrari has created an online configurator for its new California T that allows prospective buyers to customize their car down to the last detail.
The Tailor-Made program continues a longstanding Maranello tradition which began in the 1950s and 60s, a time when clients personalized their cars as a matter of course and enjoyed huge freedom when it came to materials, colors and finish. The result was genuinely unique cars tailored to suit the desires of each individual owner.
That prestigious past has now been revived through a program that permits owners to specify every last detail of their Ferrari, from the exterior livery color to the cabin trim, via a completely unprecedented choice of finishes, accessories, materials, treatments and colors.
The client's personal wishes and aspirations lie at the very heart of the Tailor-Made Programme. Owners are assisted and guided through the selection process by their own Personal Designer who is charged with guaranteeing that the resulting cars are both unique and consistent with the Ferrari brand and its tradition. Once the car's details have been defined, the client can then track all of the various processes involved in its creation, right up until they take delivery. Naturally, they are very welcome to come to Maranello to pick up their car in person if they so wish.