Optional Handling Speciale pack adds more Ferrari sportiness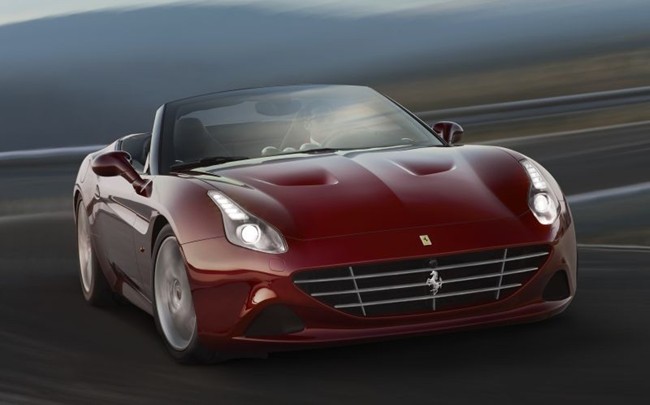 You'd be hard pressed to find anyone questioning the all-new Ferrari California T on its sportiness. But to any naysayers, Ferrari has already prepared an even sportier version, which is set to be unveiled at the upcoming 2016 Geneva Motor Show.
The California T, Ferrari's front-engined V8 model with retractable hard top and 2+ seating configuration is now available with the brand-new Handling Speciale option.
The California T with the optional Handling Speciale pack includes faster gear-changes, stiffer suspension and a new exhaust system for those who want their California T to be less GT and more… Ferrari.
Specifically, the HS option adds 16% stiffer springs at the front and 19% at the rear while the adaptive dampers have now new settings which increased their speed of response to collaborate with the extra stiffness, without compromising the ride comfort too much.
Ferrari says that the California T with the HS pack is a considerably edgier driving machine from the normal model, especially when the Sport mode of the manettino is engaged. When in sport mode, the double-clutch gearbox's new software also provides faster, more engaging up- and down-shifts.
On an aesthetic level, certain elements have been highlighted to underscore the HS package's sporty vocation while still retaining the California T's signature elegance and sophistication. These include the new front grille in matte Grigio Ferro Met and the rear diffuser in the same color with matte black fences and matte black tailpipes. A special plaque in the cockpit also indicate that the car sports the Handling Speciale optional package.
The T model has a base price of slightly more than $231,000. There is no official information about the special option's price yet. The previous HS option, which improved the 2012 edition of the Ferrari California, increased price a little more than $7,000.