Concorso Italiano, the world's largest celebration of the beauty of Italian automobiles.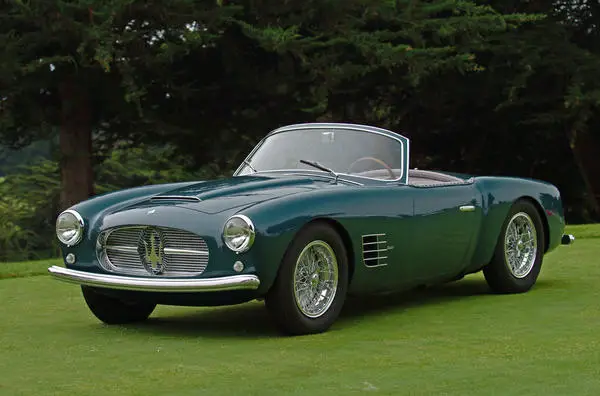 Twenty-five years means something in the automobile world. This August, Concorso Italiano, the world's largest celebration of the beauty of Italian automobiles, returns for its 25th anniversary.
Each August in Monterey California, Automobile Weekend is kicked off with Concorso Italiano. Held at the Laguna Seca Golf Ranch, this silver anniversary will be a celebration not only of the Concorso anniversary, but something that is rarely celebrated. You can count on one hand the number of automobile manufacturers that live long enough to celebrate 100 years of existence. Well, this year the most storied manufacturer in the world will be celebrating its 100th birthday. Alfa Romeo was the inspiration of Italian automobile industry. Its cutting-edge engineering and design was what launched several of the brands we know today, not the least of which is Alfa Romeo itself. Henry Ford himself once said, "When I see an Alfa Romeo go by, I lift my hat." Executives from Alfa Romeo in Torino will join the celebration, and they may even have some surprises to share.
In addition to the Alfa Romeo celebration, Concorso will have a reunion of the Ferrari F40. The F40 is the second of the Ferrari supercars. The first Ferrari supercar was the 288 GTO. Concorso hosted the world's largest gathering of the 288s in 2009, and the organizers expect something close to a world record count of F40s in 2010. Concorso will also be celebrating the 45th anniversary of Bizzarrini and many of the Iso-Bizzarrini designs will be on display. There are always unannounced surprises at each Concorso so 2010 is likely to have some very special cars that can only be described as a "Kodak moment".
In addition to exotic automobiles, Concorso also brings special guests such as designers, and others instrumental in the evolution of these exotics. Famed designer Leonardo Fioravanti will be in attendance this year to share some fascinating inside stories of his involvement with Ferrari and numerous other marques. Kyle Fleming, now retired, was a key figure in the Maserati world and a favorite of long-time Maserati owners. Kyle will be presented with Concorso's prestigious La Bella Macchina award, which is analogous to the Concorso Hall of Fame.
Concorso Italiano will be held this year on Friday, August 13th on the beautiful undulating green fairways of Laguna Seca Golf Ranch. Even those who get their fill of Italian cars in just a couple of hours will find things to do. Concorso also presents a mid-day fashion show that fills the large seating area and has people standing 10 rows deep. There is an operatic tenor who performs, and musicians abound. Food is available throughout the day and the clubhouse buffet lunch drew raves in 2009.
You'll even find a wine and food pairing class. It is an event not to be missed and has been described as "…a shining display of just how good a car show can be."
Visit the web site http://www.concorso.com for small taste of the feast that awaits you.