Held in Saratoga Springs, NY – September 6-8, 2013
This year celebrating 150 years of thoroughbred horse racing in Saratoga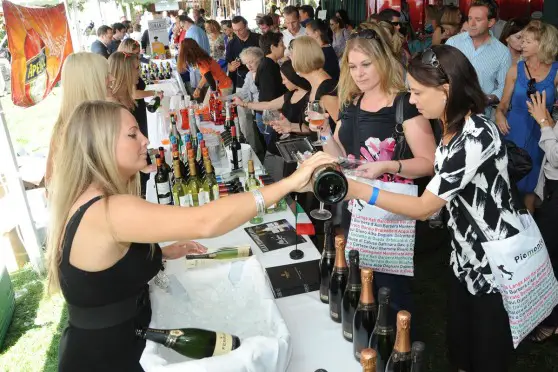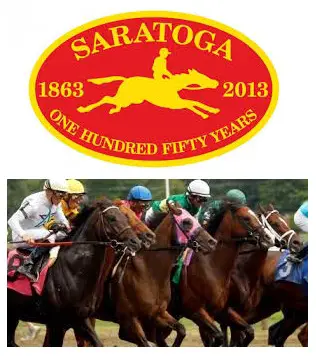 The Annual Saratoga Wine & Food Festival and Concours d'Elegance, nestled at the foot of the Adirondack Mountains, is an epicurean extravaganza and fundraiser for Saratoga Performing Arts Center, and a signature event of the Saratoga 150 celebration. One of the Northeast's premier culinary events, the festival is a series of exquisite tasting and lifestyle events featuring hundreds of fine international wines, gourmet food, luxury automobiles, seminars and entertainment. The festival will be the finale to the Saratoga 150 celebration.
The Saratoga Wine & Food Festival and Concourse d'Elegance is a three-day destination event located in world-class Saratoga Springs, New York (2.5 hours north of New York City). Set in a 2,400 acre park preserve, the three-day event draws an audience of close to 6,000 from Montreal to Northern New Jersey. Quickly becoming known as the most original and exciting Wine and Food Festival north of New York City, Saratoga Wine & Food and Fall Ferrari Festival provides over 200 premiere wine and food exhibitors, invitation-only, collector Italian luxury vehicles as well as one-of-a kind seminars.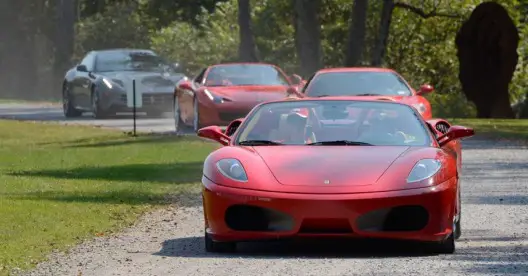 "In the past 12 years, this festival has grown beyond our grandest dreams. While world-class wines and fabulous food are the signature attractions of the weekend, this year the event will also pay tribute to the 150th Anniversary of the legendary Saratoga Race Course," said Marcia J. White, SPAC's President & Executive Director. "The celebration will culminate at the spirited mixology showcase where celebrity mixologists will create signature cocktails to underscore the 150 years of thoroughbred horse racing in Saratoga."
2013 Festival Highlights
Friday September 6, 2013
• Italian Auto Concours featuring invited classes of Ferrari, Maserati, Lamborghini, Fiat-Abarth judged by marquee specialists and experts at the Saratoga Automobile Museum.
• Adirondack Road Tour and Luncheon Ferrari, Alfa Romeo, Lancia, Maserati, Lamborghini and Fiat-Abarth automobiles will follow a 1 ½ hour route through the Adirondacks and Lake George area. Guests will have lunch at the historic Lake George Club and enjoy speedboat rides.
• A restyled Live on Stage Gala brings an urban chic sensibility to an extravagant innovative menu of cuisine paired with premium wines and an opulent Willy Wonka Dessert Room.
Saturday September 7, 2013
• The Saratoga 150th Anniversary will culminate at the Mixology Showcase, where two celebrity mixologists will compete to create a signature cocktail, underscoring the legacy of thoroughbred racing in Saratoga.
• Chef's Challenge lead by celebrity chefs will judge top local to create a unique dish using a mystery basket of ingredients.
• The centerpiece of the festival is the Grand Tasting and Auto Show. Under large, elegant tents, guests can sample exquisite international wines, savor delicacies prepared by the region's top chefs, participate in seminars and bid on rare wines, couture fashion, exotic travel and other luxuries at an extensive silent auction. The day also features a Concours d'Italia of collector Ferraris and other Italian automobiles and concludes with a Live Auction where high-value items are put up for bid.
• The Connoisseur Tent offers festival-goers access to a luxurious and intimate space that will feature exclusive tastings of one-of-a-kind and top tier food, wine and spirits. These interactive tastings will include a selection of library wines or collector wines along with special reserve spirits. Guests will find items such as caviar, foie gras from the Hudson Valley region, truffles, sweets and other gourmet items to sample.
• A celebration of Italian Cocktail Culture, the Wine & Food Festival After Party presented by SPAC's Jr. Committee features live music, dancing, pop-up shops, open bar wine and beer, gourmet street fare.
Sunday September 8, 2013
• The festival culminates with a Sunday Sparkle For SPAC Brunch with live jazz, premier sparkling wines and gourmet food shops
• Best in Show Auto Awards
More signature Saratoga 150 themed events will be announced as part of the Saratoga Wine & Food Festival shortly.
For more info visit: www.spac.org/wineandfoodfest