Luxury Italian sports car maker Maserati said it has already booked around 22,500 new car orders so far this year, with demand led by the new $250,000 Quattroporte sedan and boosted by its newest model, the Ghibli.
The Quattroporte has proved the most popular model for Maserati, with 9900 orders placed.
Customers also favored the company's new entry-level sedan, the Maserati Ghibli, which received about 7900 orders, while the Gran Cabrio and Gran Turismo models notched up a total of around 5000 sales.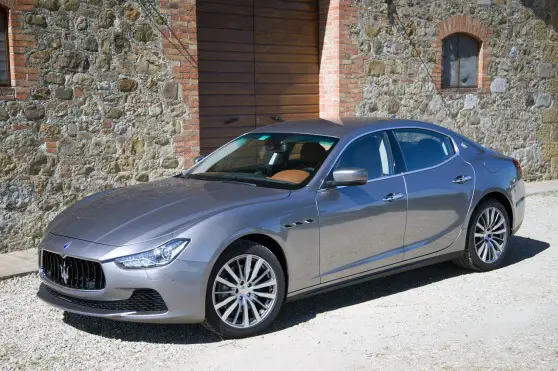 It's a big jump from the marque's previous sales record of 9000 cars, set in 2008 and represents a reversal of fortunes after 2012 sales dropped to just 6300 units.
The Italian automaker said it now aims to sell up to 50,000 cars in 2015.
Parent Fiat Group has set aside 1.5 billion euros for investment in new models from 2011 to 2014 and expects a further increase in sales over the remaining term.
Maserati has also but focus on increasing their visibility and presence at worldwide events, as well as developing new partnerships, such as a special edition of the upcoming 2014 Maserati Quattroporte through a collaboration with Ermenegildo Zegna.
Maserati is counting on the upcoming Maserati SUV, the Levante, to sell at least 20,000 units annually when it launches in 2015.