Whether acting in diverse film roles or closing the deal on some of NYC's prime real estate… her true love is Italian family memories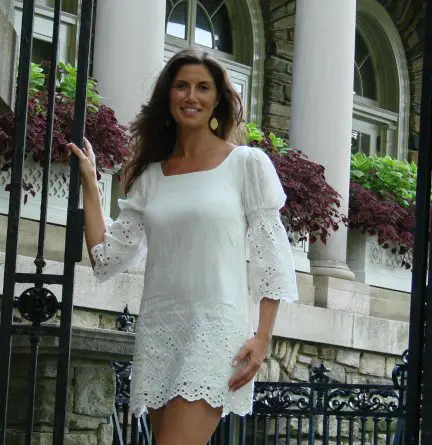 Rosanne Lucarelli has had a diverse career, in very competitive fields. What has made her stand out, excel and continue in her quest for success, is her exceptional style she brings to everything she does.  A large part of which has to do with the close loving Italian family she was surrounded by growing up.
Rosanne grew up and graduated high school in Ocean Twp, Monmouth County, NJ. She is a Cum Laude Graduate from the University of Maryland with Phi Kappa Phi Honors, and was an advocate for Special Olympics while in University.
Rosanne has spent several years in the entertainment field as a dancer, actor, producer and writer. She was honored to be hired for multiple dance contracts in Monte Carlo and Japan, along with various starring roles in New York City Off Broadway productions, such as Shadow of a Gunman, Our Town, Brilliant Traces and All's Well that Ends Well, amongst many other Theatre and TV/Film engagements.
One of her many great memories of performing in the arts was working with the University of Maryland Baltimore's Theater Group in the exceptional production of The Tempest with Shakespeare on Wheels. The actors not only took on their roles, but were also active producers and stage hands as they toured the eastern seaboard in a truck that opened up into a stage.
Out of college she began her own Theatre & Film company called Bear Hollow Productions, LLC.
While producing Brilliant Traces in NYC, a manager saw Rosanne's performance, where she was asked to sign exclusively for bi-coastal representation in Film & Television. She ventured to Los Angeles, lived there for five years pursuing her dream. She studied with Harry Mastrogeorge and also studied Improv with Paul Ryan at CBS studios.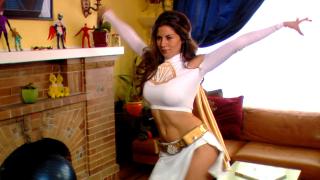 Rosanne also wrote, produced and starred in the film "Wondrous Woman", which received rave reviews and won Best Comic Short Film at the Badalona Film Festival in Spain & Best Short Film at the Garden State Film Festival.
She has most recently been in a Capital One commercial opposite Jerry Stiller.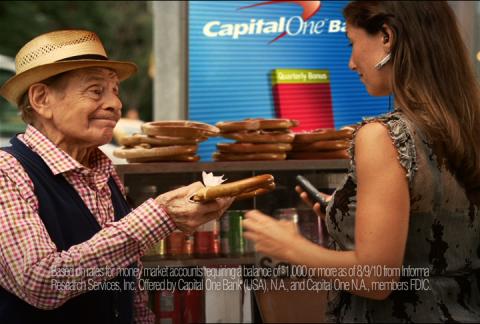 In addition, Rosanne worked as an Executive Administrator & Sales Associate at the Liz Claiborne company in New York.
Wanting to expand her career sights, Rosanne became a licensed real estate agent in New York, and worked as a sales associate with a boutique Manhattan real estate firm where she was involved in several commercial Tenant Representation assignments. She then joined Handler Real Estate Organization as a licensed real estate sales associate in January 2011. With her background in entertainment and brand apparel, Rosanne has been active in representing entertainment and apparel companies for their real estate needs in New York City. She also has knowledge in corporate leasing transactions and retail lease transactions for stores and restaurants. Rosanne is currently working in new business development as Horizon Land Services Regional Sales Director.
Whether acting in diverse film roles or closing the deal on some of New York City's premium real estate – Rosanne's personable traits developed by fond family memories and close knit Italian family ties, has helped shape the person she is today as a successful Italian-American woman.
---
For acting and media inquiries, please contact us on our About Us page.
---
An Interview with Rosanne Lucarelli
What is your fondest memory growing up in an Italian American family?
My first thought was when my two brother's would chase me around the house with LIVE lobsters. Fun, right? Ha! Ah brothers and teasing! My dad would make the most delectable lobster sauce. My fondest memory growing up in an Italian American family were the many classy, beautiful events my parents would have in our home…tables were set like you were dining at the Pierre, veal and peppers, huge shrimp cocktail, dad's RARE steak (do not ask for it well done), mom's homemade fettucini alfredo!
My great grandmother, "Old Grandma" would make fresh pizza dough at our cabin..she would have it on the bed, under a special cloth and a blanket…my brothers and I would forget it was there and jump on the bed…thankfully missing the dough. Her pizza was delicious…cooked in our old fashioned wood burning stove.
One birthday party in particular was my Sweet 16 where we had "fake" champagne that every 16 year old thought was real, mom's homemade gnocchi, her tortellini alfredo was to die for, and her magical treasure hunts she would take us on where every friend would get a gift. The Treasure Hunts were of course when we were much younger, although I've had guy friends secretly say to me they missed them in our older years…ha ha…that was classic. My family is precious to me…warm, true genuine hearts. I am blessed.
Did your family cook at home a lot growing up?
I don't think there was ever a time I didn't smell garlic or hot peppers cooking in our house…as a matter a fact, years ago I remember going out one night and I said to my dad, "ugh I'm going to smell like garlic, again! He said, "Good, maybe you'll bring home someone who likes garlic…a NICE Italian boy!"
We know your father enjoys cooking a lot. What is your favorite dish that he makes?
He is signature for his Christmas morning breakfast! mmmmm…homemade omelettes with the works and his famous crispy potatoes. I must mention his melt in your mouth, delicious homemade manicotti. I helped him make them recently and we really only needed to make 40…we made 80! I was exhausted and loved every minute of it. Can't believe he did them by himself for all those years. Also, a must mention is my mother's homemade apple pie (our Mema's "grandma" famous recipe) …big competitor of another favorite!
Have you ever been to Italy?
Yes, I had the honor of getting my first dance contract back in 1990 in Monte Carlo. I was attending the University of Maryland at the time and did not want to leave school. The Dean granted me a work/study so I had the amazing opportunity to work in Monaco. Prince Ranier, Prince Albert and Princess Stephanie came to see my show a couple of times. I saved all of my money and at the end of my contract flew to Rome…lived in Rome for two weeks, ventured to Milan and Naples & Capri, an exceptional experience! I cant wait to go back because there is so much more of Italy I need to see.
Do you have any family in Italy?
In Rome. I need to research more about our roots…a friend awhile back brought back a card from Florence that said Lucarelli Vineyard.
What is your favorite Italian food?
Gnocchi
Favorite Italian designer?
Valentino
What is your favorite restaurant in NYC? And no, it doesn't HAVE to be Italian.
Blue Ribbon and Palma
Where do you see yourself in 10 years?
At peace, with someone who makes me laugh, rather than cry, a selfless, genuine loving husband and a couple of healthy children, who will enjoy laughing with me and my nephews…an accomplished, published writer, own a Production company where I can be creative and work on inspiring projects…own real estate, working hard, but vacation more often and spending lots of time in Italy and at my Papa Al & Mema's cabin in Upstate, NY with the whole family while grilling on the open fire and dining al fresco, laughing & sipping espresso, enjoying sunsets and delicious homemade food.
---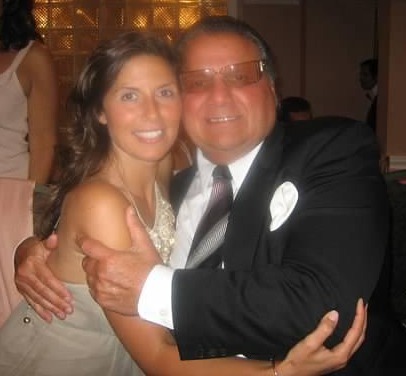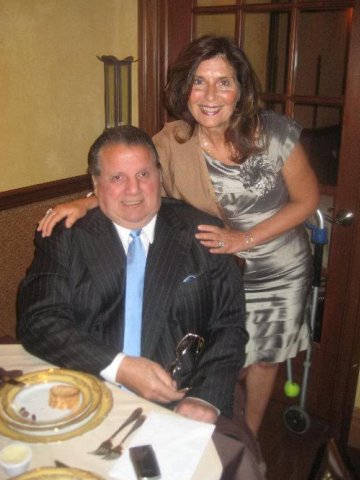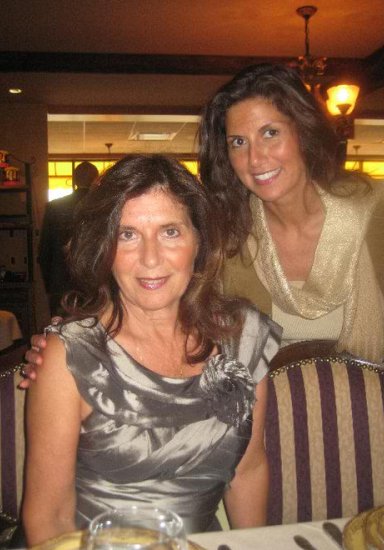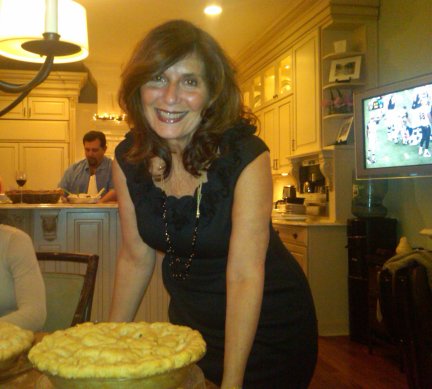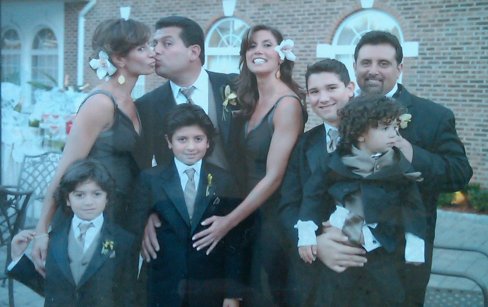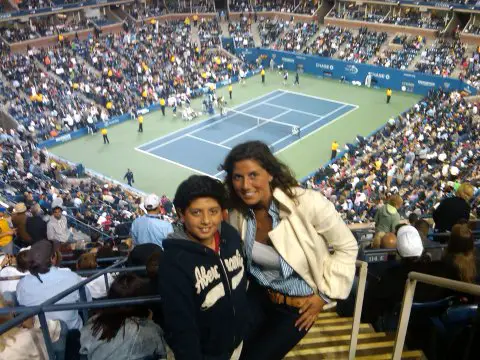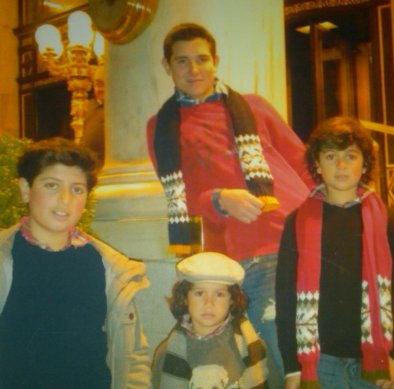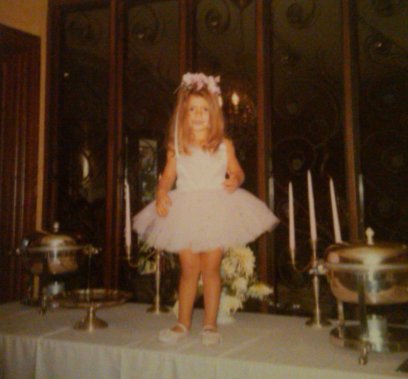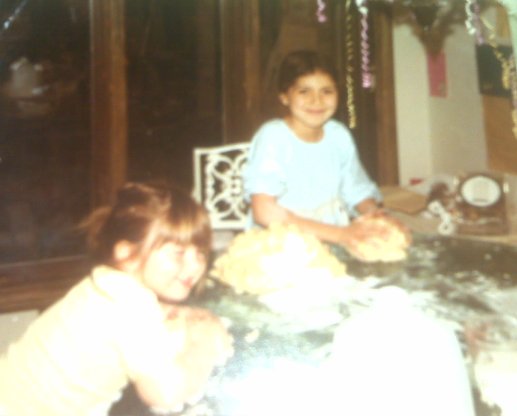 ---