Enjoy a private tour to experience the beauty of Puglia, Matera, Amalfi Coast, Rome and Florence for 14 nights

The team players at Pietro's Italy, have put every attention to detail in creating an exceptional package of hotels stays with daily activities and sight-seeing… many of which are exclusive arrangements.
Here, we will give you an overview of the extraordinary hotels you will be staying at and for full details you can view the complete itinerary.
Hotel accommodation overview:
You will arrive at Bari Airport and have private transfer by van to your hotel. The first 3 nights will be spent at Borgo Egnazia, an exquisite 5 star luxury resort in Puglia.
On the fourth day, you will have private transfer by van from Borgo Egnazia to your hotel in Matera, where you will stay 2 nights' at Palazzo Gattini — an elegant 15th-century stone palace hotel in the historic center.
On the sixth day, private transfer by van from your hotel in Matera, to your hotel in Sorrento with 3 hours stop in Pompei for a visit. Continue on to spending 3 nights' stay on a hillside overlooking the Gulf of Naples at Grand Hotel La Favorita, a 5 star in Sorrento City Center. Enjoy a Capri boat tour and more.
On the ninth day, private transfer by van from your hotel in Sorrento, to your hotel in Rome where you will stay 3 nights at the 5 star St. Regis Hotel.
On the twelfth day, private transfer by van from your hotel in Rome, to your hotel in Florence with stop in Montepulciano and Pienza. You will enjoy a 3 nights' stay at Hotel Portrait Firenze, a 5 star hotel in Florence City Center.
On the fifteenth day you will have private transfer by van from your hotel in Florence to Florence Airport for departure.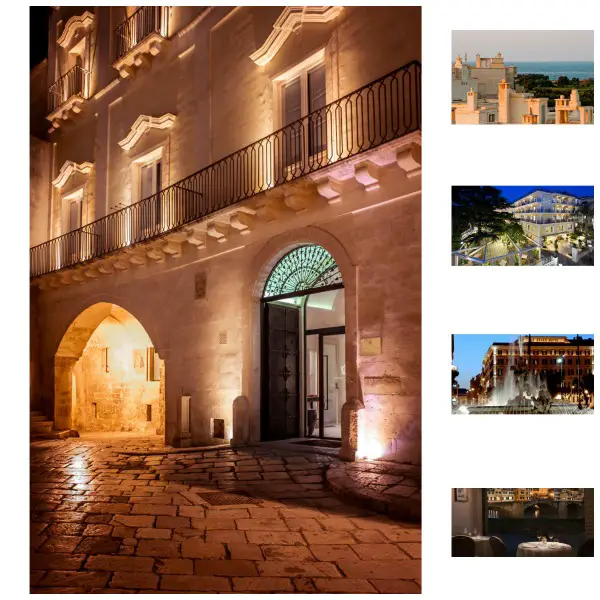 During the entire itinerary you will have the same English speaking driver with you that will be very knowledgeable in giving you insights into where you will be visiting.
When you book a vacation with Pietro's Italy they will provide you with an Italian iPhone for the entire duration of your trip, so you can interact with their exceptionally accommodating concierge service of team players 24/7.  Pietro's Italy wants to give you that extra service and the feeling of living your time in Italy like a local, and remain just a phone call away to assist you with your needs.
There is SO much included in every day of your trip, it is just too much to list here. View the Complete Package for specific details of what is included, what isn't, and what additional add-on itineraries are available.
If you wish to experience the very best that Italy has to offer, all while being taken care of in first-class style — then Pietro's Italy is who you need. 
For questions and booking:
Website: www.pietrositaly.com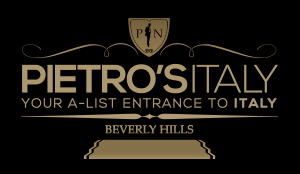 PIETRO'S ITALY
9107 WILSHIRE BLVD
SUITE 450/A
BEVERLY HILLS 90210 CA