Oliver's Travels has a range of unique and luxurious villas around Tuscany to suit all tastes and budgets
Beautiful Tuscany has a wealth of things to do at any time of year. You can hike and swim in the summer, and ski and snuggle up in the winter. The world-class food and wine scene is fantastic all year round, as is the stunning variety of renaissance art and architecture. So, whether you are looking for a rural retreat, or prefer to stay close to the city – Tuscany has something for you.
Oliver's Travels has a range of unique and luxurious villas around Tuscany to suit all tastes and budgets. Here are our top picks to see the best that Tuscany has to offer.
Discover the famous wine and scenery of the medieval towns of Montepulciano and Pienza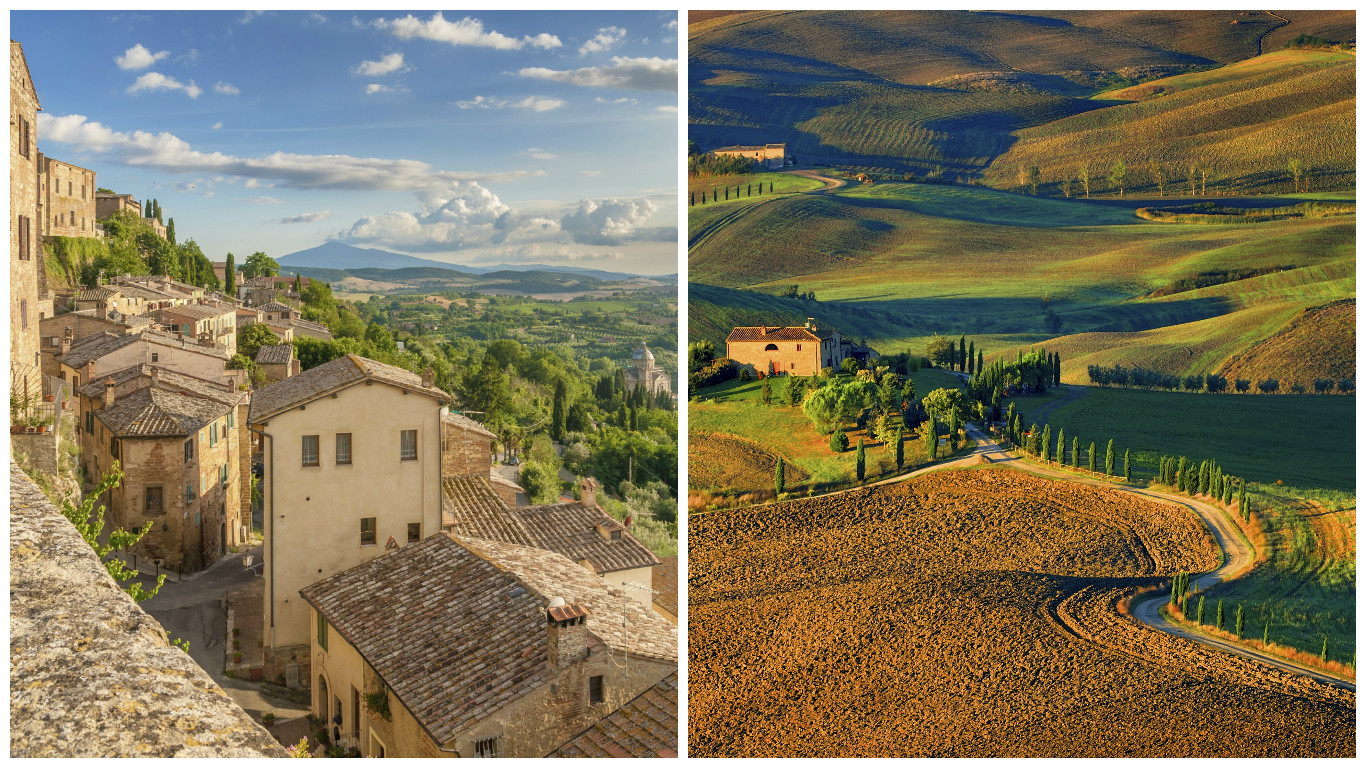 Stay at: Casa Olive
Sleeps: 10 Priced from: £43 pppn
This rustic and charming villa is set in an old olive grove, surrounded by rolling Tuscan countryside. It is a wonderfully peaceful setting, with an infinity pool perfect for cooling off in after a day of wandering the cobbled streets of Montepulciano, just 20 minutes away.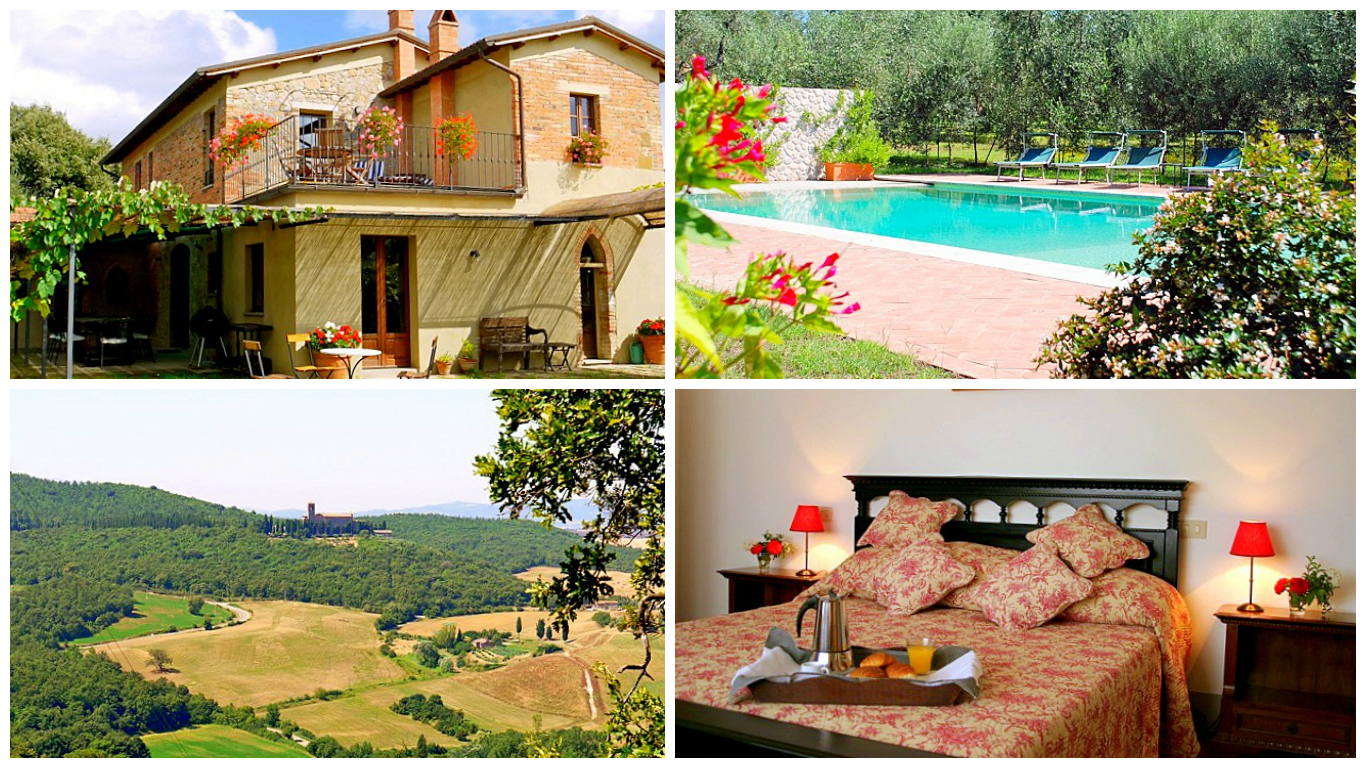 Siena is a walled medieval town, famous for its beautiful red-brick buildings. The streets sprawl from the circular city walls, converging in the atmospheric central Piazza del Campo. Be sure to visit the striking striped Duomo while you are here.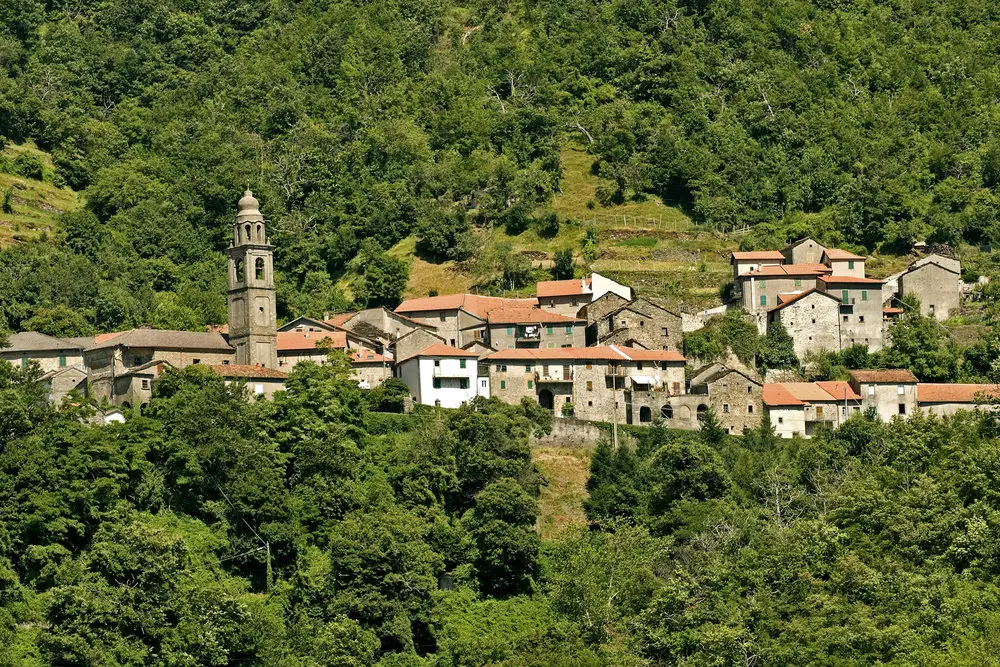 Stay at: Dionora
Sleeps: 12 Priced from: £155 pppn
An elegant and serene villa set in sculpted grounds and sweeping lawns. Enjoy dinner in the orangery, with stunning views across the valley, or al fresco, on the wisteria covered terrace. Inside this traditional farmhouse guests will find modern luxuries such as a sauna cabin and Jacuzzi. This villa is situated within an hour's drive of Siena, perfect for a day trip.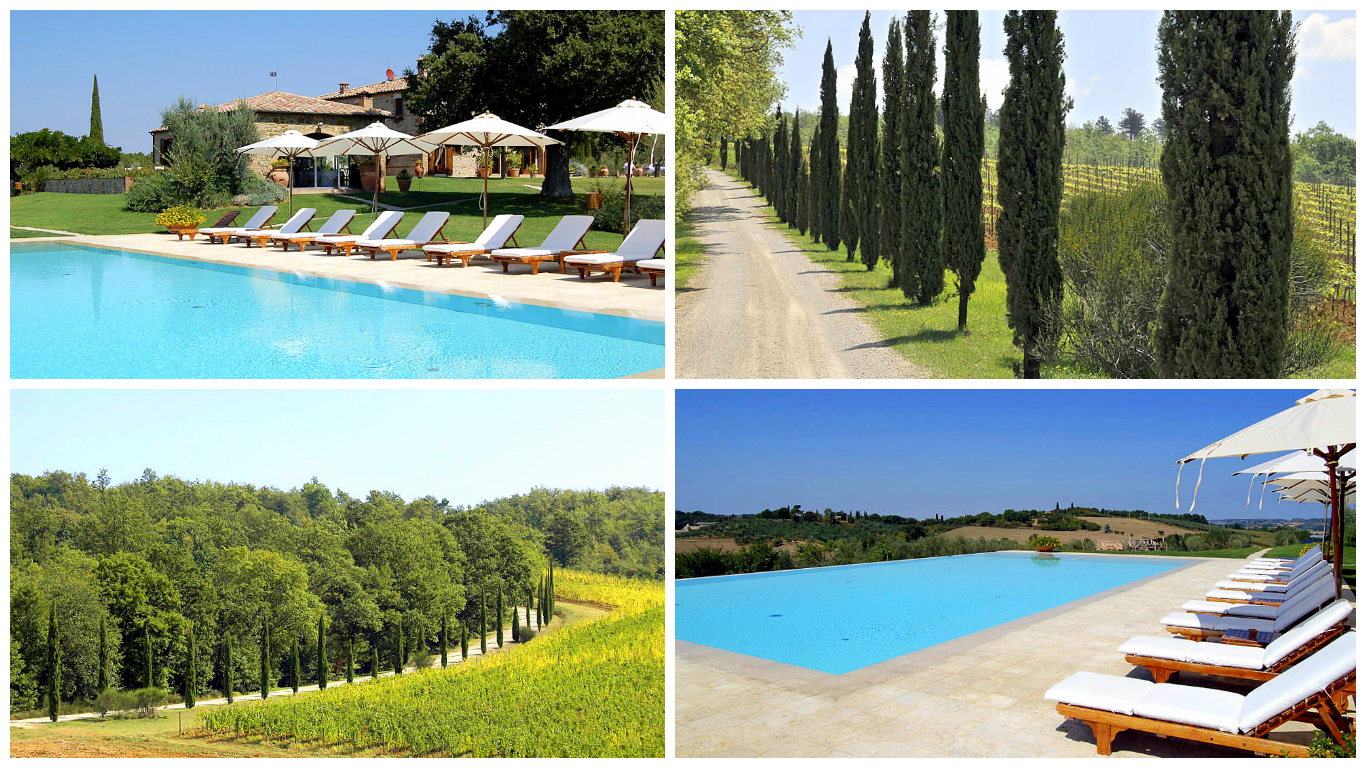 San Gimignano is a beautiful UNESCO heritage hilltop town, famous for its many towers and unique skyline.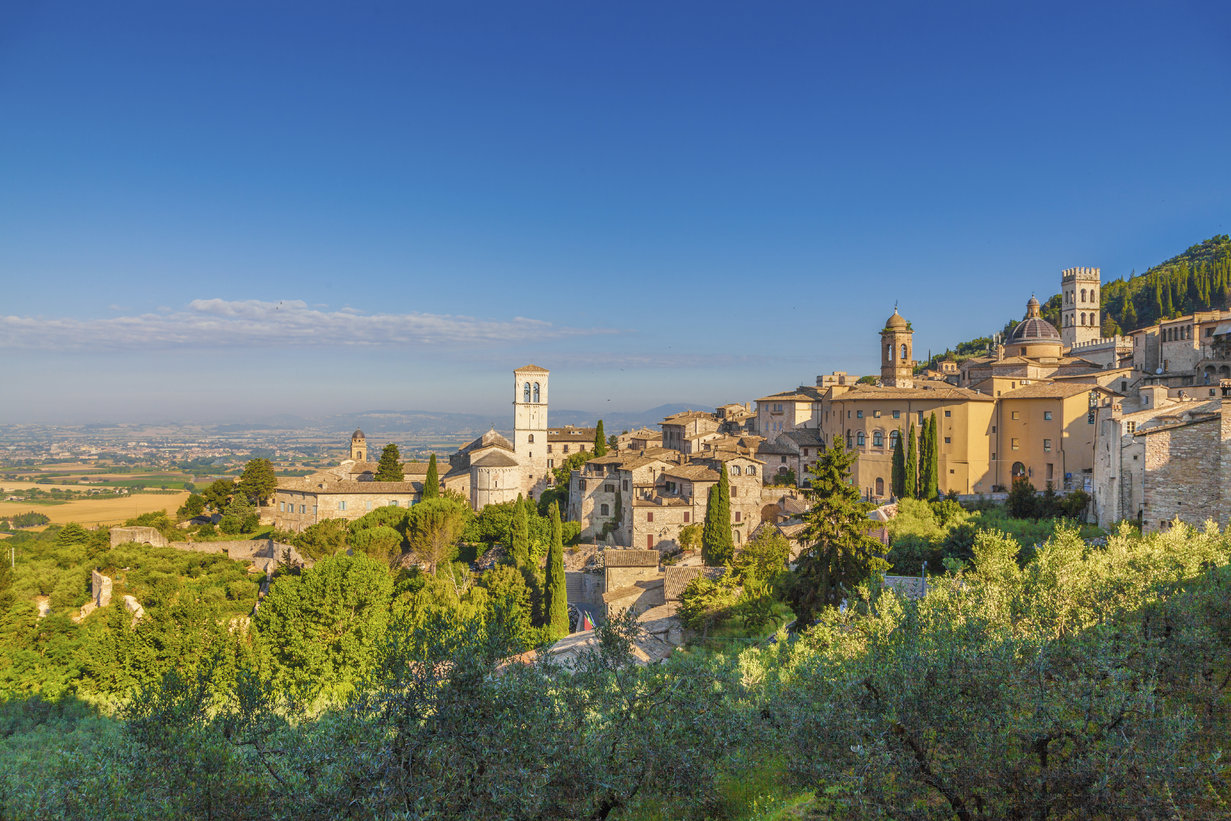 Stay at: Lorenzo Village
Sleeps: 35 Priced from: £24 pppn
This quirky village-like property is ideal for a large group getaway as it is split into 8 self-contained apartments so you can have as much, or as little privacy as you would like. It has a working farm and restaurant on site, where you are able to sample the fruits of the land. Situated along a secluded dirt track, yet very close to popular San Gimignano, this property offers the best of both worlds.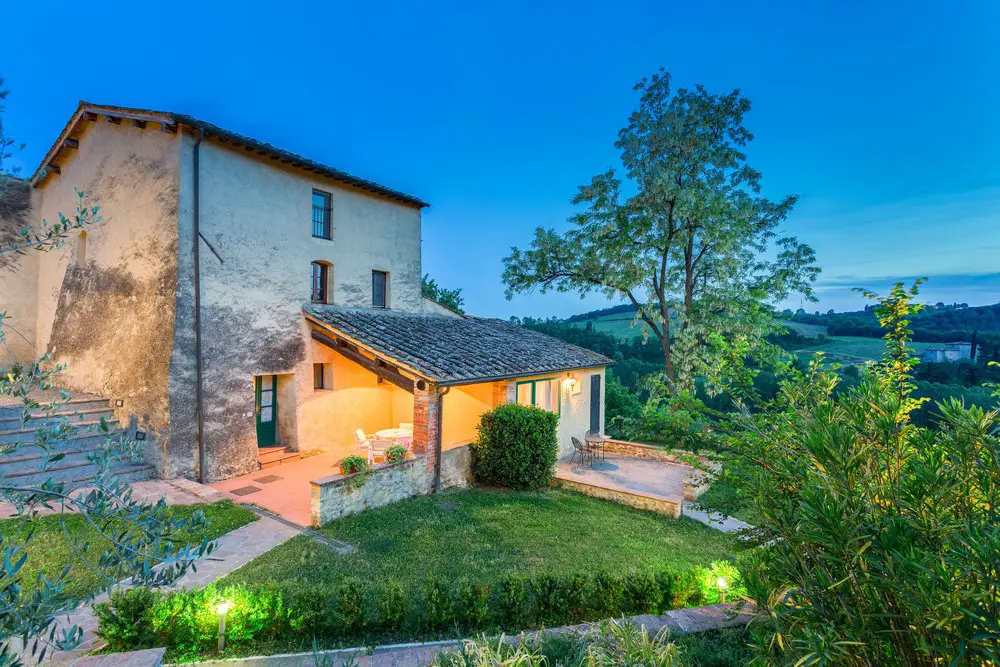 The natural park of Maremma is one of the wildest and most arresting areas of Tuscany. It is uniquely varied in its landscape, flanked by deep blue sea, it has long stretches of beach, dramatic black-rock cliffs, wooded hillsides, marshes and natural thermal baths.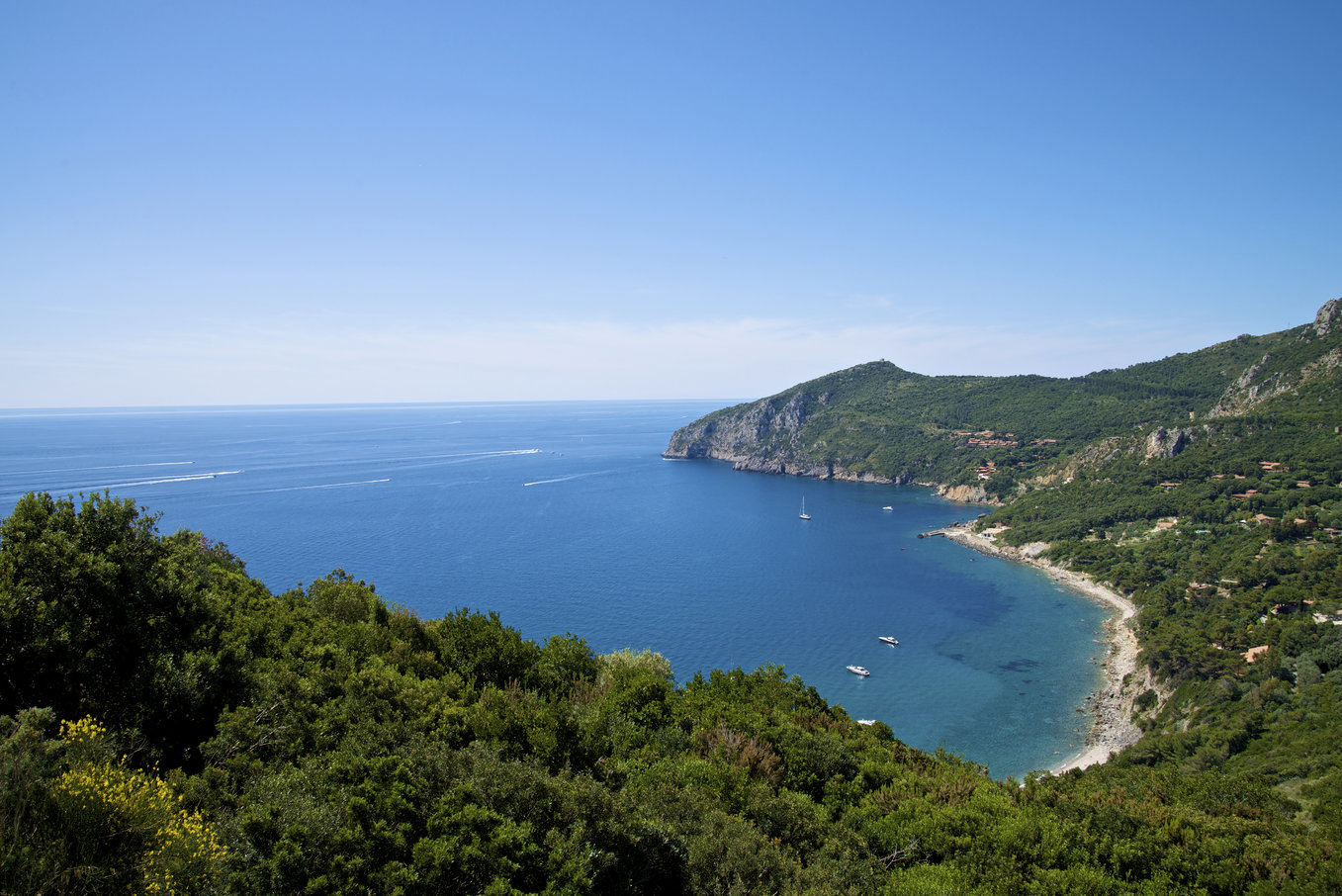 Stay at: Manor Monte
Sleeps: 14 Priced from: £40 pppn
This villa is warm and welcoming, enjoying a secluded spot in its own grounds full of oak and pomegranate trees. The estate is full of antiques which have been combined with modern touches and conveniences to create an entirely comfortable and luxurious stay. It's enviable location just 5km from the coast makes it an ideal base to explore the Maremma.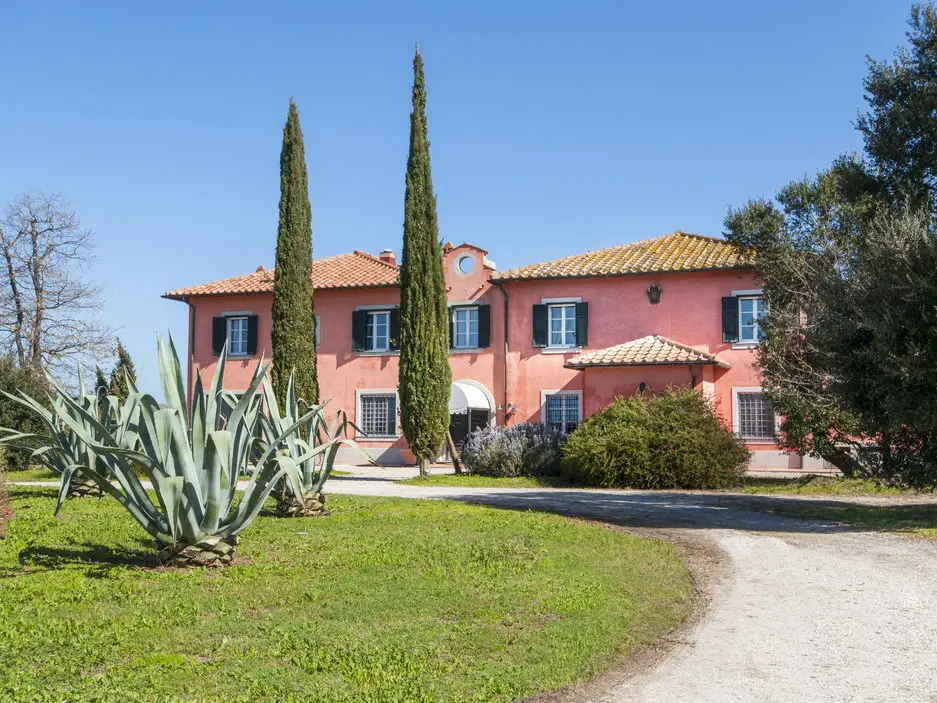 Famed the world over for its astounding collection of renaissance art and incredible buildings, Florence is a must for anyone visiting Tuscany. Be sure to visit the awe-inspiring Duomo, wander the Ponte Vecchio bridge across the Arno river and set aside some time to get lost in the iconic Uffizi gallery.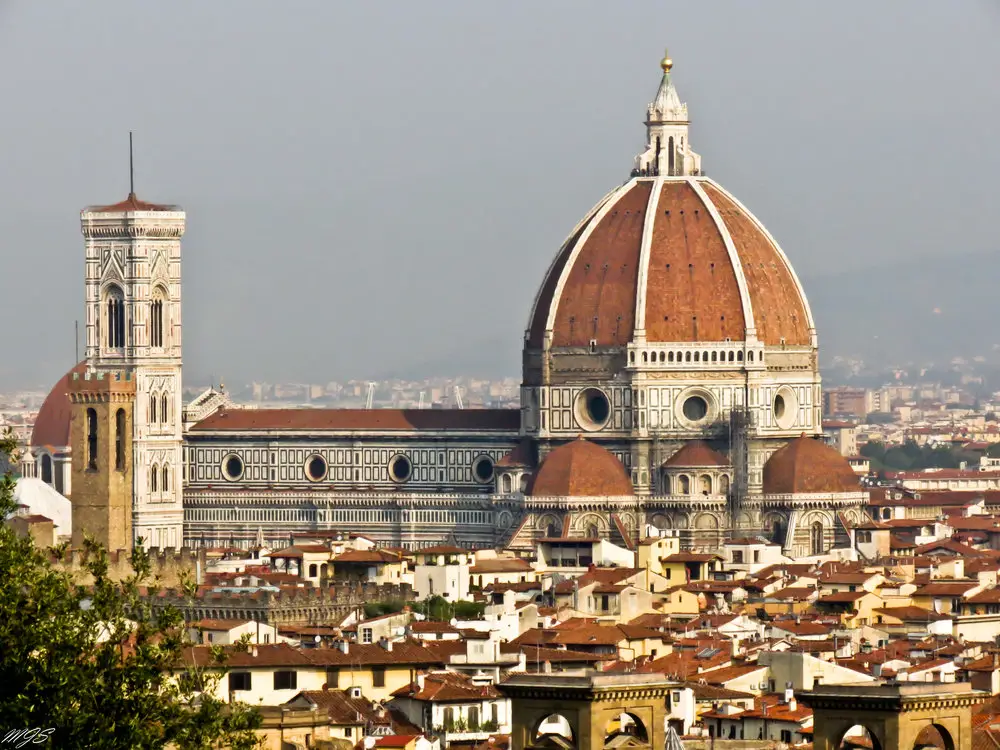 Stay at: Palazzo Bartolo
Sleeps: 10 Priced from: £52 pppn
This luxurious five-bedroom apartment is on the fourth floor of a historic palazzo in the heart of Florence. The apartment is large and airy and has undergone an industrial-chic renovation, making the most of the wonderful light and giving it a calm, oasis-like feel in this bustling city.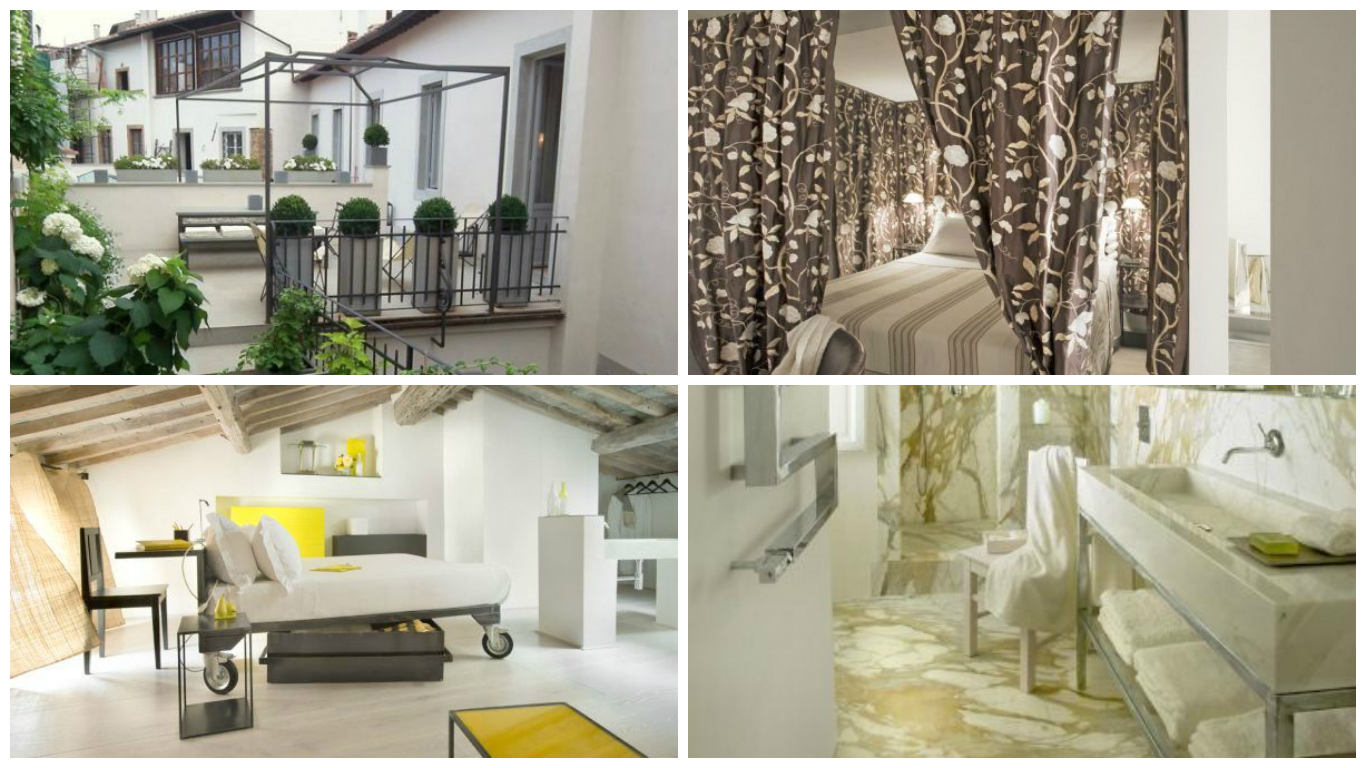 Perhaps the most famous wine from Tuscany is Chianti. The undulating landscape is naturally covered in vines and peppered liberally with world-class wineries to visit.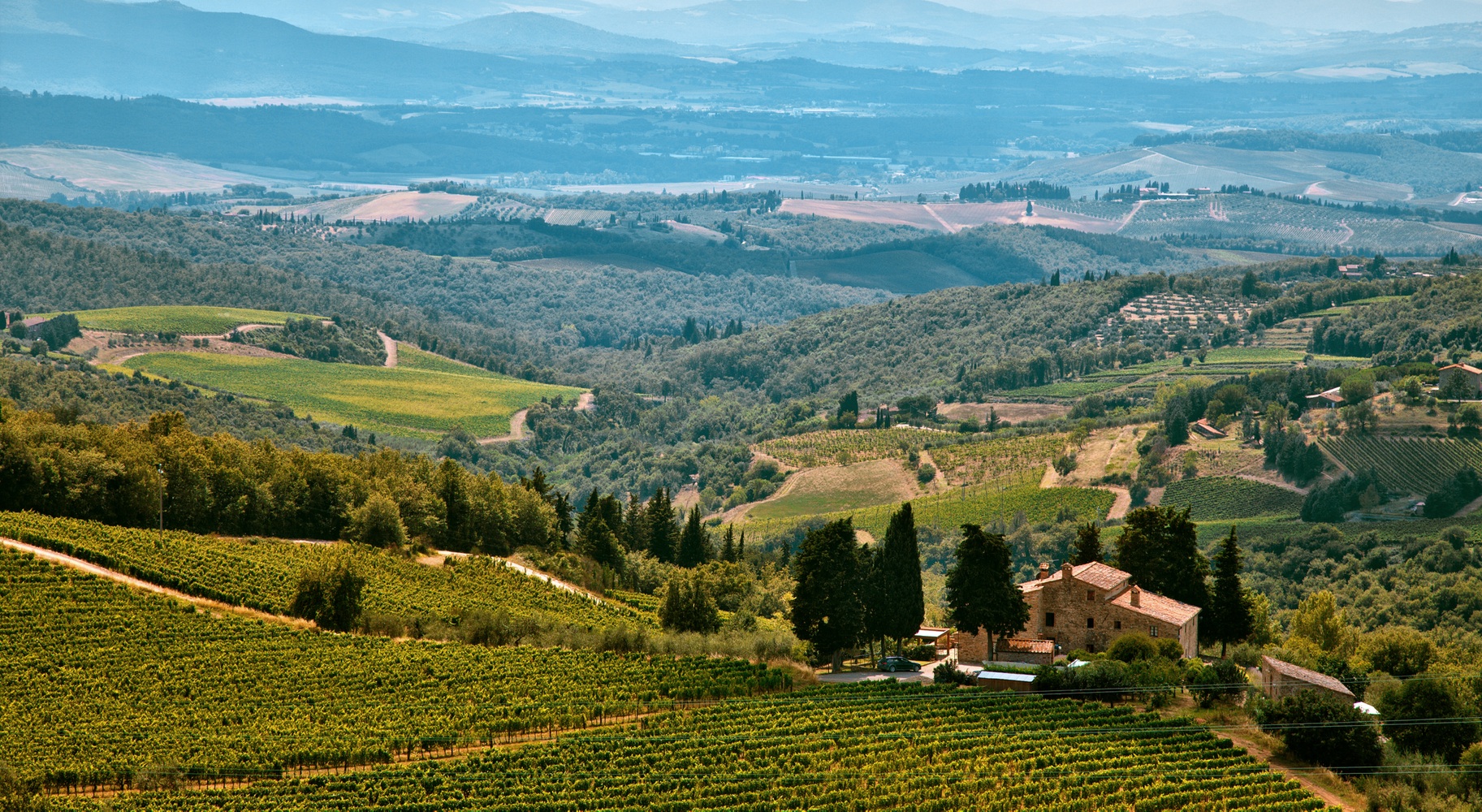 Stay at: Villa Fontana
Sleeps: 8 Priced from: £35
This rustic farmhouse villa is right in the heart of the Chianti wine region, a perfect base for exploring wineries. It has panoramic views and several relaxed outdoor spaces to soak in the beauty of the area.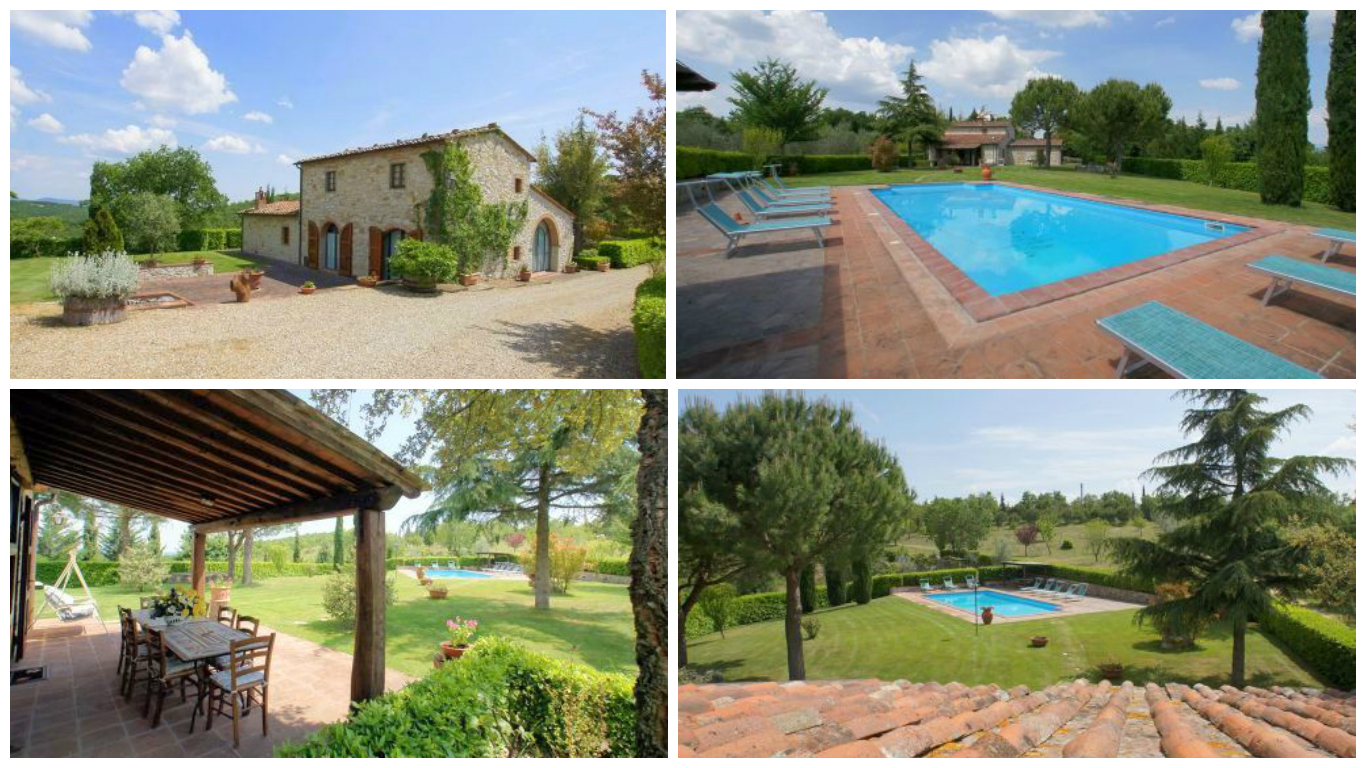 Natural thermal spas are scattered throughout Tuscany. Two of the best are Bagno San Filippo and San Casciano dei Bagni in the east of the region. Bagno San Filippo's thermal pools are in enormous calcium deposits, making for a very unique bathing experience. The baths in the town of San Casciano dei Bagni are manmade ancient pools, fed by natural mineral water. Both spas are free to enjoy.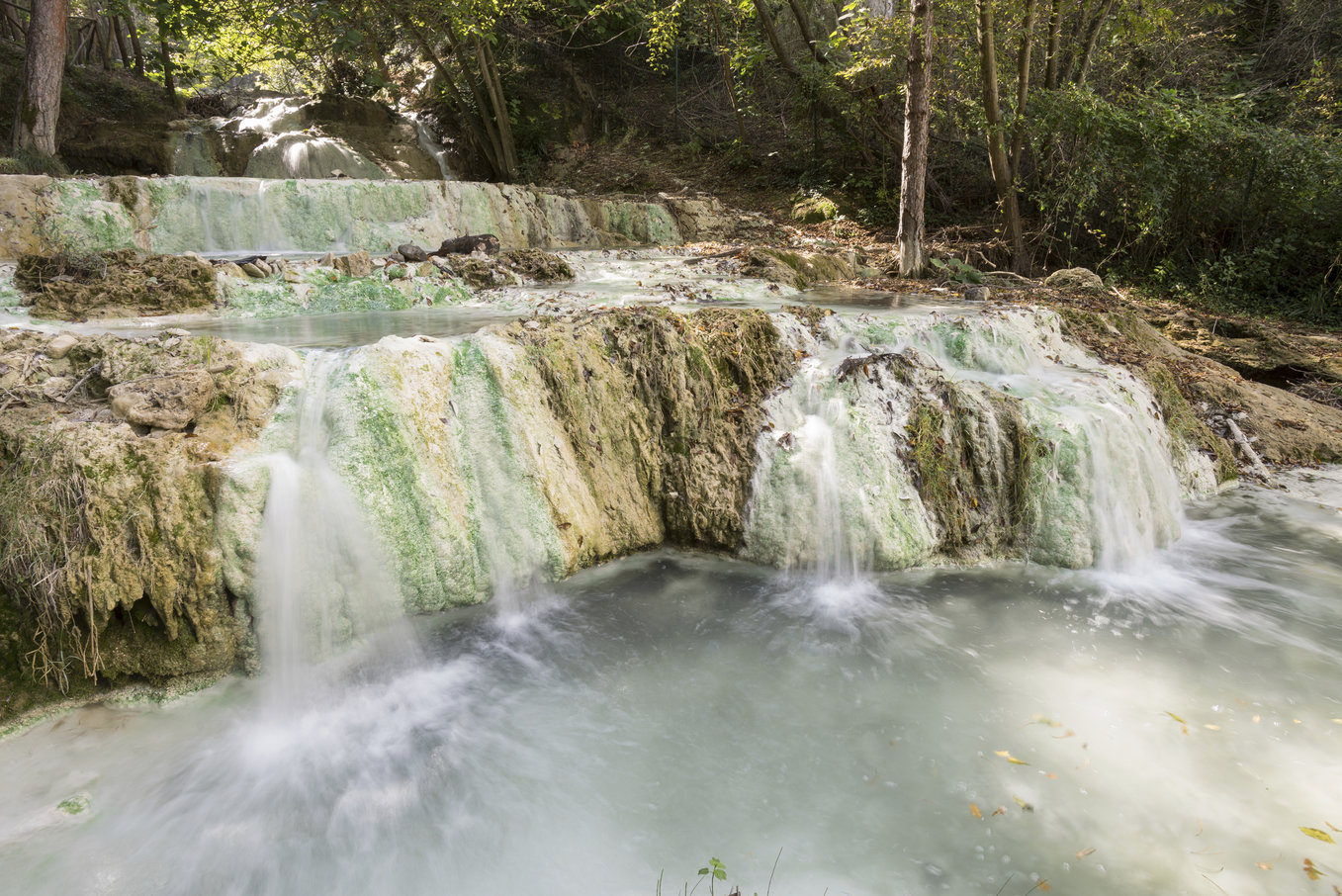 Stay at: Villa il Coccio
Sleeps: 12 Priced from: £92 pppn
This rustic and understated villa has had a beautiful and contemporary renovation. Free standing bath tubs and clean-lined elegant furniture complement the ancient stone, exposed beams and whitewashed walls. Enjoy dinner on the beautiful terrace while admiring the dramatic view.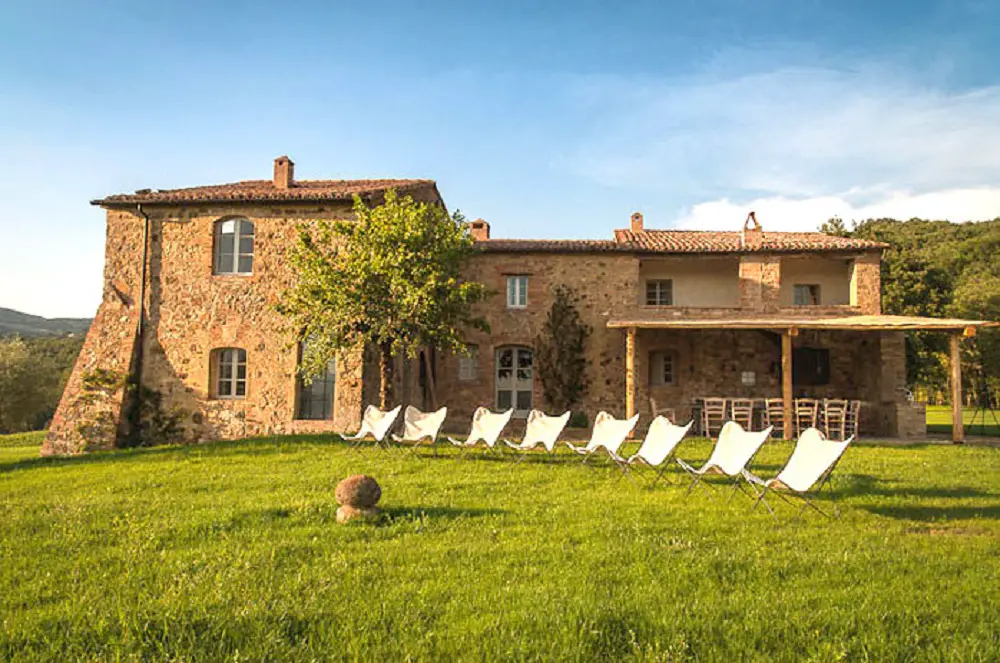 ---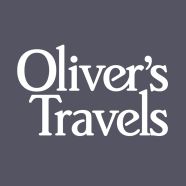 By Oliver's Travels
Why do ordinary? Oliver's Travels brings you unique and quirky holiday homes or unforgettable luxury villas in Italy.