Taste fresh Tuscan flavors of spring at the gourmet restaurant, Meo Modo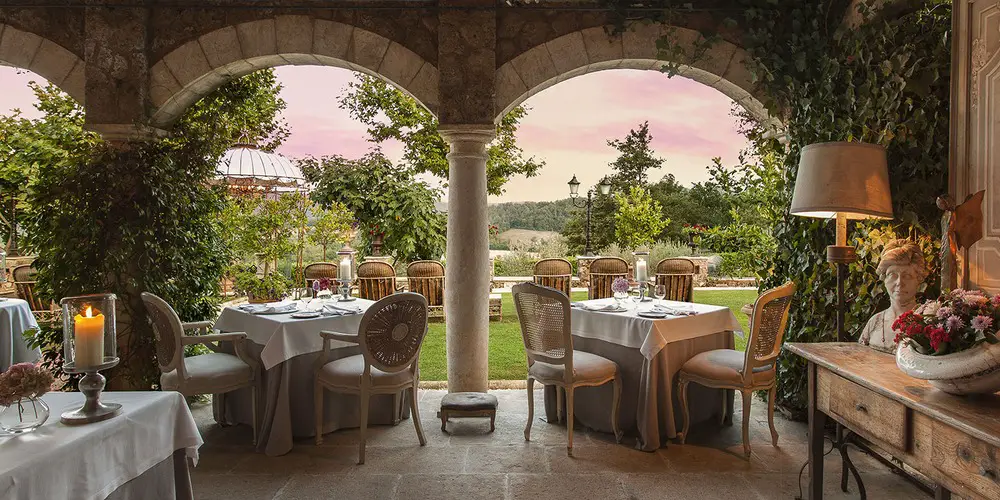 In early May 2017, the luxury boutique hotel, Relais Borgo Santo Pietro, will open its doors once again to the warmth of the subtle sunlight bringing new life to the Siena hills.  Whilst the whole region starts to take on a more colorful appearance, Tuscany awakens its abundant charm.
Michelin-starred chef, Andrea Mattei, and his exceptional team, sous-chef, Andrea Ferrari, along with pastry chef, Diego Poli, welcome guests for the third year at their gourmet restaurant, Meo Modo.
With his impressive use of simple authentic Tuscan ingredients combined with award-winning culinary skills, Andrea has created a perfect 'culinary concept' with full respect to the location, the culture and climate of the hotel's gardens and surroundings.
As Executive Chef of Meo Modo by Andrea Mattei at Borgo Santo Pietro, Andrea works closely with the hotel's estate manager and gardeners on menus that feature the very freshest homegrown ingredients. He is constantly creating culinary masterpieces by taking different creative approaches to the "farm to plate" philosophy.
Chef Mattei says, "I am so excited to be working here with such an abundance of fresh produce which is grown just meters from the kitchen door, it is a fantastic opportunity to present the very finest Tuscan cuisine in the most beautiful of locations."
This year experience the true beauty and flavors of Tuscany with an exceptional meal and impeccable service at Meo Modo.
Learn more at:  www.meomodo.it/en/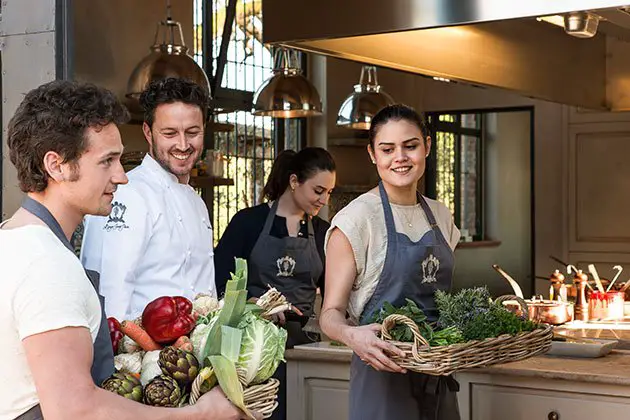 Care to take a class with the Michelin-starred chefs? At the Meo Modo cookery school you'll learn about Tuscany's harvest seasons, and how to use these ingredients to enhance your own home-grown recipes.
Learn more at:  www.borgocookingschool.com/en/