2016 Chianti Classico Riserva is an expressive and elegant vintage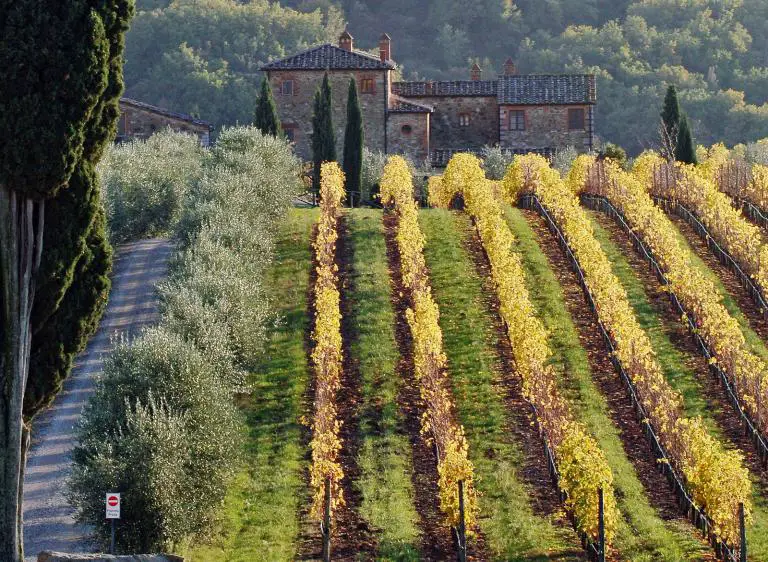 Tenuta di Arceno is widely considered one of the premier estates in the Chianti Classico region. Founded in 1994, this breathtaking estate lies in Tuscany's Chianti Classico region, where wine has been made for nearly 3,000 years.
The estate of Tenuta di Arceno is a historical winery situated near the medieval village of San Gusme where one can still see the footprints of the Etruscans. The property covers 1,000 hectares (2,500 acres) of rolling hills, lush green forests, ancient Cypress trees, sun-drenched fields, olive groves, vineyards and medieval stone castles. It's not unusual to see wild boar roaming the property.
The wines produced here are every bit as impressive as their origin. While clearly Tuscan in lineage, they possess a level of richness, concentration and character that is comparable to the world's finest. In addition to these exceptional wines, Tenuta di Arceno also crafts an estate olive oil that is available in their tasting room.
Over the years, the vineyard blocks where Sangiovese, Cabernet Franc, Merlot and Cabernet Sauvignon would thrive were identified and planted to the best-suited variety for that particular site. The Cabernet Franc and Sangiovese blocks have emerged as the true signatures of the estate.
Sangiovese flourishes in various areas of the estate and forms the backbone of the wines under the Tenuta di Arceno label. Perfect ripeness of the thin-skinned grape can often be difficult to achieve, but through careful, precise attention in the vineyard, Sangiovese shows as a wine of complexity, character and age-worthiness.
The Tenuta di Arceno Chianti Classico Riserva comes from some of the warmer, south-facing blocks on the estate. It is composed almost entirely of Sangiovese and spends one year in small French oak barrels. This is the epitome of modern Chianti with its dark color, pure fruit, balance, power and velvety tannins. The dominant flavors include violets, plums, cherries, orange peel, earth, licorice, cedar and smoke.
This most delightful Chianti truly embodies the Tuscan way of life.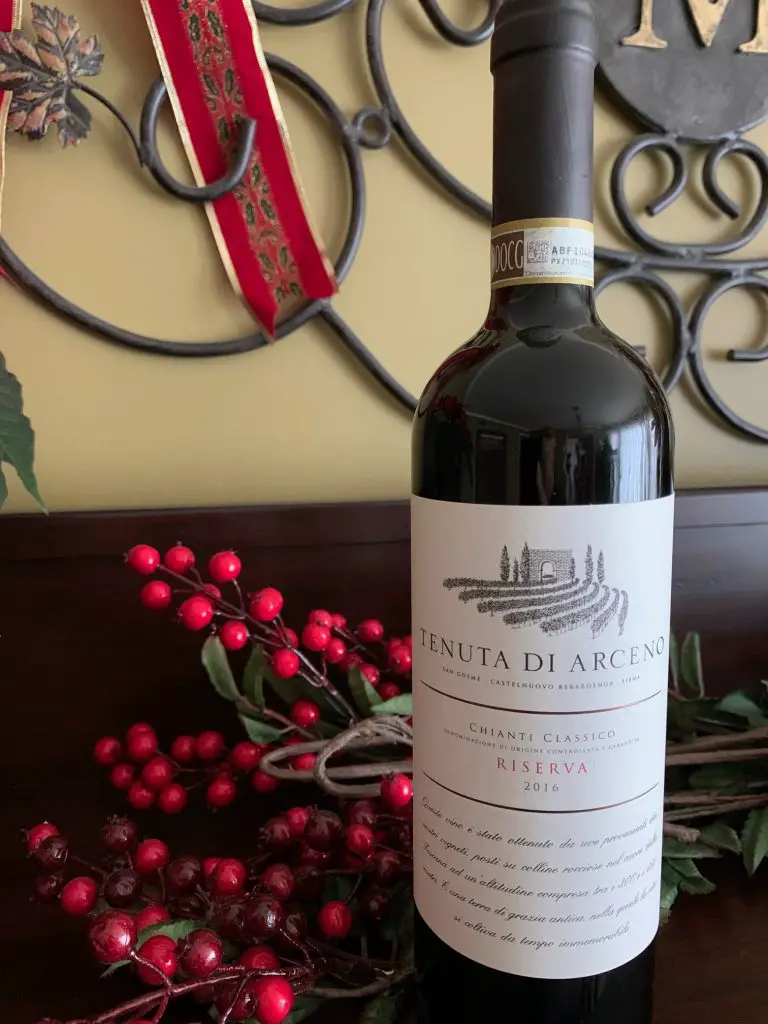 TASTING NOTES:
2016 was an expressive and elegant vintage. There was ample summer sunshine and just enough rain in early September to hold off harvest, giving the fruit more precious time on the vine. Warm days and cool nights produced wines with ripe fruit avors, deep color, vibrant acidity and very precise aromatics. Floral tones of violets and lavender dominate the aromas. Other aromas include blueberries on the vine, vanilla bean and honey. The palate is framed by bright acids with a dense layered center. Flavors of tart cherries give way to a lasting cedar and orange peel finish. This vintage will be remembered well, and has the structure and acids to age beautifully.
FOOD PAIRINGS: Steak Florentine, Osso Buco, Chicken Cacciatore
WINE STATISTICS:
Composition: 90% Sangiovese, 10% Cabernet Sauvignon
Alcohol: 14.5%
Aging: French oak, 10 months
Total Acidity: 6.0g/l pH: 3.35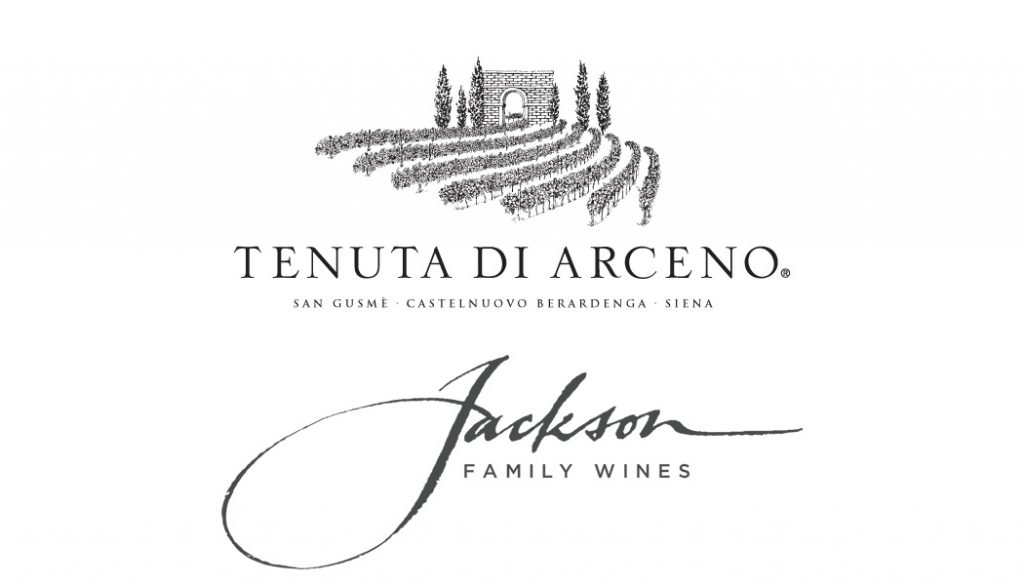 More info visit:  www.tenutadiarceno.com/en