Villa Il Poggiale is a manor home welcoming guests as part of the family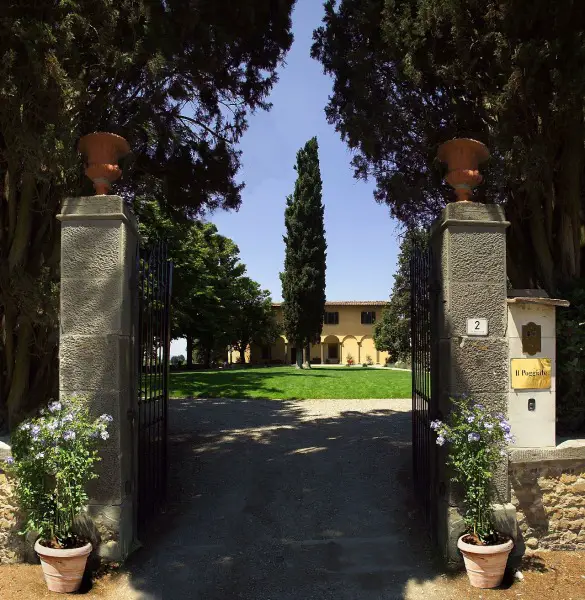 Villa Il Poggiale is an elegant villa hotel located in the heart of Tuscany just outside SanCasciano in Val di Pesa, less than 30 minutes from Florence. The Renaissance villa is surrounded by tall cypress trees, Chianti vineyards and olive groves and a large garden where guests can relax and enjoy the view of the stupendous Tuscan countryside.
Neither really a hotel, nor a bed and breakfast, nor a holiday rental – the villa combines a bit of everything to make the small number of guests feel as if they're visiting friends or distant relatives in Italy. The villa, in fact, is still owned by the two brothers, Johanan and Nathanel, who lovingly restored their country home hoping to preserve the villa's atmosphere as it was during their childhood: the family summer home, a place of laughter and meditation for everyone.
The 24 rooms at the villa are all very spacious and comfortable, all elegantly decorated but each unique in its furnishings. All offer the charm of a Tuscan country home, with many antique pieces of furniture that belonged to the family. Bathrooms have been made out of hallways and corridors, keeping the size of the rooms intact.
Guests can explore all of Tuscany – from Florence to Siena, Pisa, Chianti and San Gimignano– and, at the end of the day, return to the atmosphere of "home" where they can relax, take a dip in the pool or sit in the rose garden and enjoy the sunset with a glass of Chianti at hand. The chef at Villa Il Poggiale prepares dinner with many local specialties in the villa's dining hall, open only to guests.
If guests are planning a vacation to rest and recharge, they can also enjoy a few hours in the luxurious Spa area within Villa Il Poggiale that offers massages and treatments as well as spend some time in the sauna and whirlpool tub. A few hours participating in the cooking lessons offered by the chef can also be another way to appreciate and savor the tastes of Tuscany.
Whether you spend more time at the villa and enjoying the view and pool or exploring the history and landscapes of the surrounding area and of Florence or Siena, returning back to the villa every evening will be coming back home – you do get the keys to the front gate when you arrive!
For more information and to book your stay:
Villa Il Poggiale Country Relais & Spa
via Empolese, 69
50026 San Casciano in Val di Pesa (Florence)
Tel. +39 055 828 311
Fax: +39 055 8294 296
Website: www.villailpoggiale.it/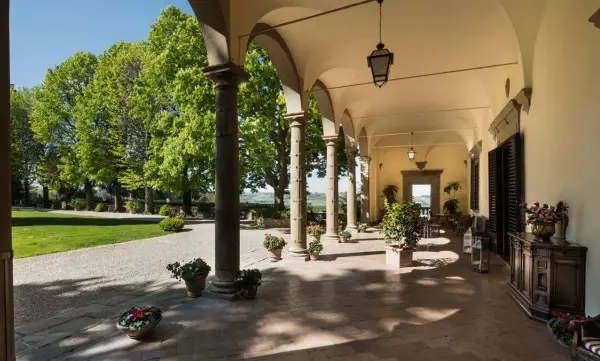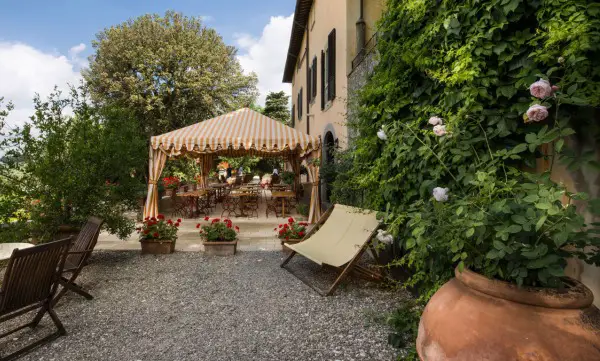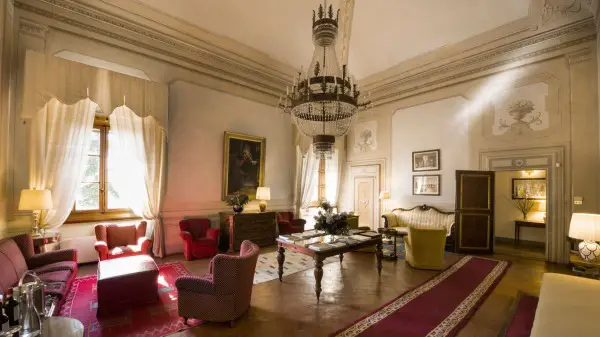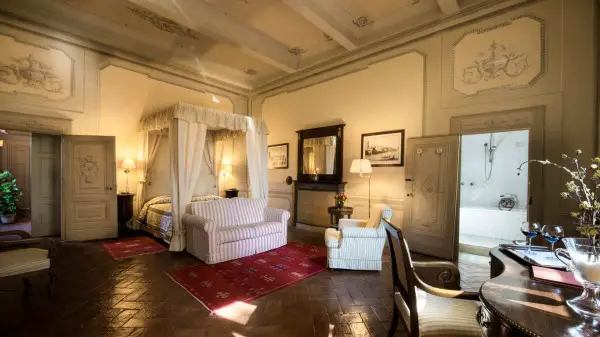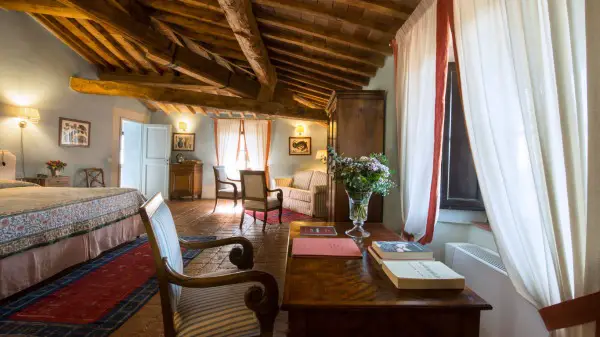 ---
By guest contributing writer, Lourdes Flores, who writes about Tuscany and Florence for DiscoverTuscany.com