Villa Michelangelo – a dream Tuscan villa for sale with connection to the famed artist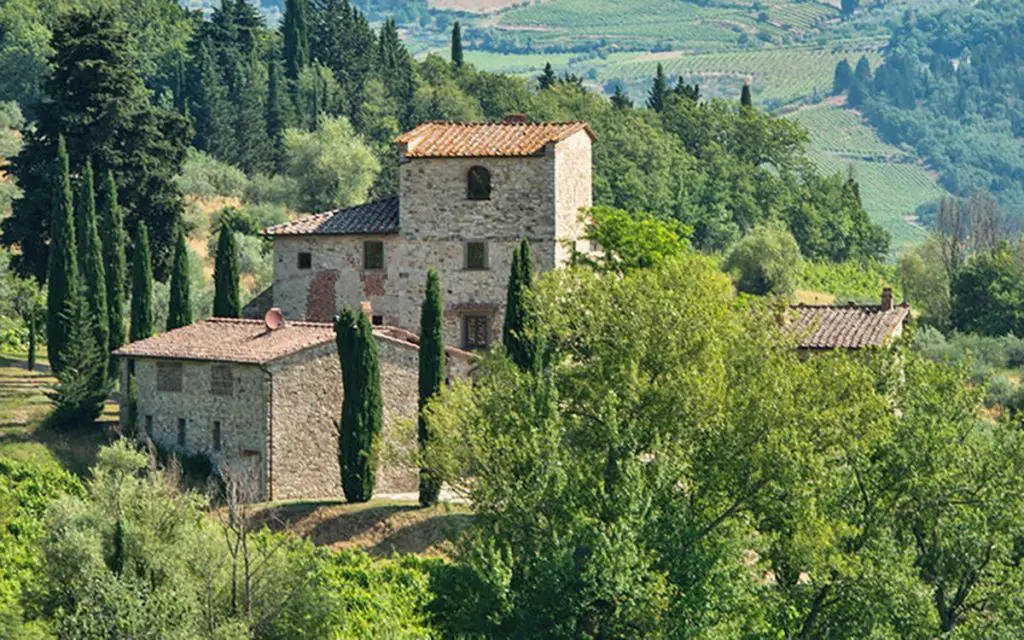 If you dream of life in the Italian countryside a la "Under the Tuscan Sun," here is an opportunity with some unique history.
Among the famous landscape and picturesque tranquillity of Tuscany, sits a gorgeous villa which dates back to the 11th century. The masterful stone villa is surrounded by Chianti vineyards and gorgeous views in every direction of the charming Italian countryside.
This prestigious property was once owned by the Florintine painter, Michelangelo Buonarroti, famously known for painting the Sistine Chapel and sculpting David, a 17-foot marble statue of a nude standing male. In 1549, he purchased the property and it remained in the Buonarroti family until 1867. The current owner has restored the property to accurately tell the rich historical account of this property and he currently holds the original documents and deed to the home.
The 10-Bedroom, 7-Bathroom villa features 12,916 square feet of old world charm. The farmhouse is divided into three buildings and has seven bathrooms, a classic stone exterior, fireplaces, wrought-iron balconies, exposed wooden beams and courtyard. Some rooms also have exposed stonework. The villa is set within six acres of grounds consisting of a lemon orchard, cypress trees, an olive grove and vineyards.
Villa Michelangelo is listed on Handsome Properties International for €7.5 million ($8.4 million).
Listing: http://www.handsomepropertiesinternational.com/listing/cms/villa-michelangelo/