Sting adding to his range of six wines from Tuscany with a new label named after his hit single, Roxanne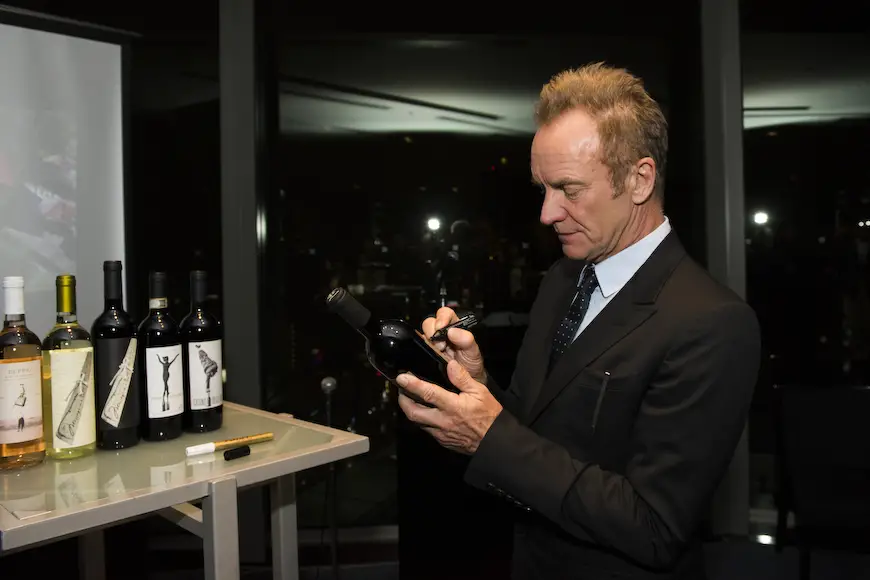 Currently, the famous singer and his wife Trudie Styler produce six wines from his Chianti estate called Il Palagio, some of which take their name from his songs, such as Message in a Bottle or his flagship Super Tuscan blend, which is called Sister Moon.
His latest red blend named Roxanne, is comprised of 80% Sangiovese, 10% Merlot and 10% Syrah. It is actually currently called Message in a Bottle for all markets, however Sting says there was a "trademark issue" for this particular wine in the US, and, consequently, he would be renaming it Roxanne for the North American market.
Il Palagio produces a white, a rosé, and four red blends, including one Chianti DOCG, each with a different name and label design. In fact, wine made by Sting on his Tuscan estate is often recognized as some of Italy's finest.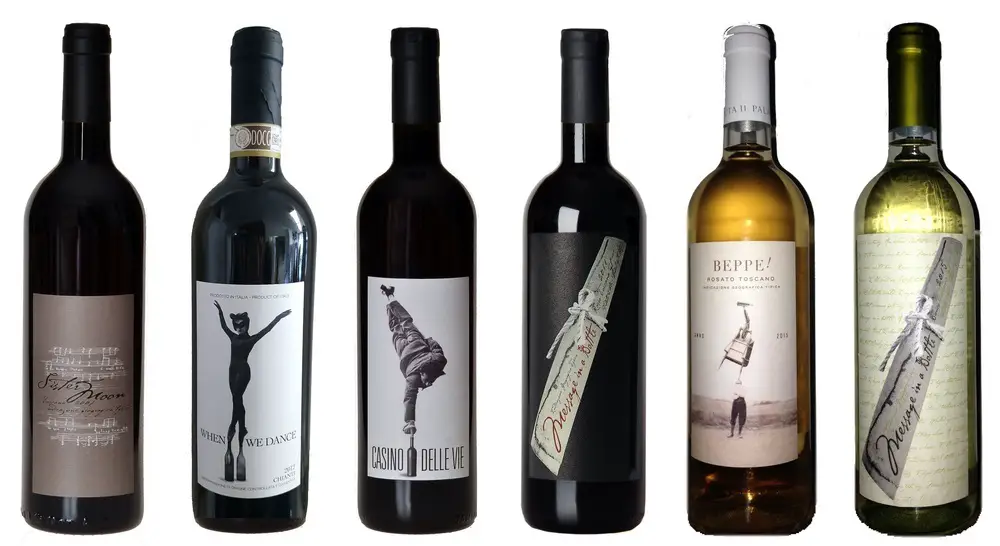 Last year, the leading market for Il Palagio's wines was Russia, followed by the US, with growth areas including Japan and Australia.
In addition to wines, everything Sting and Trudie produce on the 900 acre estate are 100% organic – including extra virgin olive oil, chestnut and acacia honey, jams, fruit, vegetables and salami.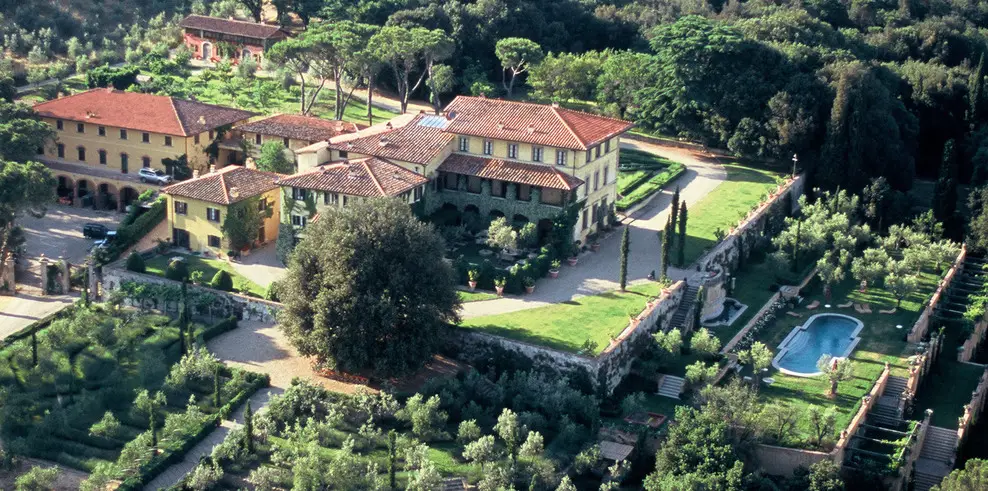 Il Palagio is not open to the public, but it is possible to rent the villa or one of the other houses on the estate for vacation, parties and weddings. The main villa, a photogenic three-story structure above the picturesque town of Figline Valdarno, dates to the 16th century and was painstakingly restored and updated by the famous couple. The main villa offers intricately detailed and luxurious entertainment spaces that include baronial living and dining rooms, the latter with a frescoed ceiling. There's also a music room, a complete recording studio, and a wine cellar stocked with Italian wines.
The main villa will accommodate 18 in nine en suite bedrooms – a 10th bedroom is reserved for exclusive use by Sting and Trudie – and five guest houses can host another 30 guests. The estate's postcard-worthy grounds provide guests with manicured and terraced gardens, a swimming pool, a tennis court, equestrian facilities, and an oversized outdoor chessboard along with a private lake and organic vineyards and olive groves.
Il Palagio's main villa is never available during the month of August, presumably when Sting and his family are in residence. Rental rates are not publicly available; however, one of the estate's marketing websites states, "Il Palagio is one of the most exclusive and luxurious villas in all of Italy" and, hence, "priced accordingly."
For more info on the wines and estate, visit:  www.palagioproducts.com/the-wine/