Grana Padano – the world's most popular DOP cheese, is perfect for last-minute entertaining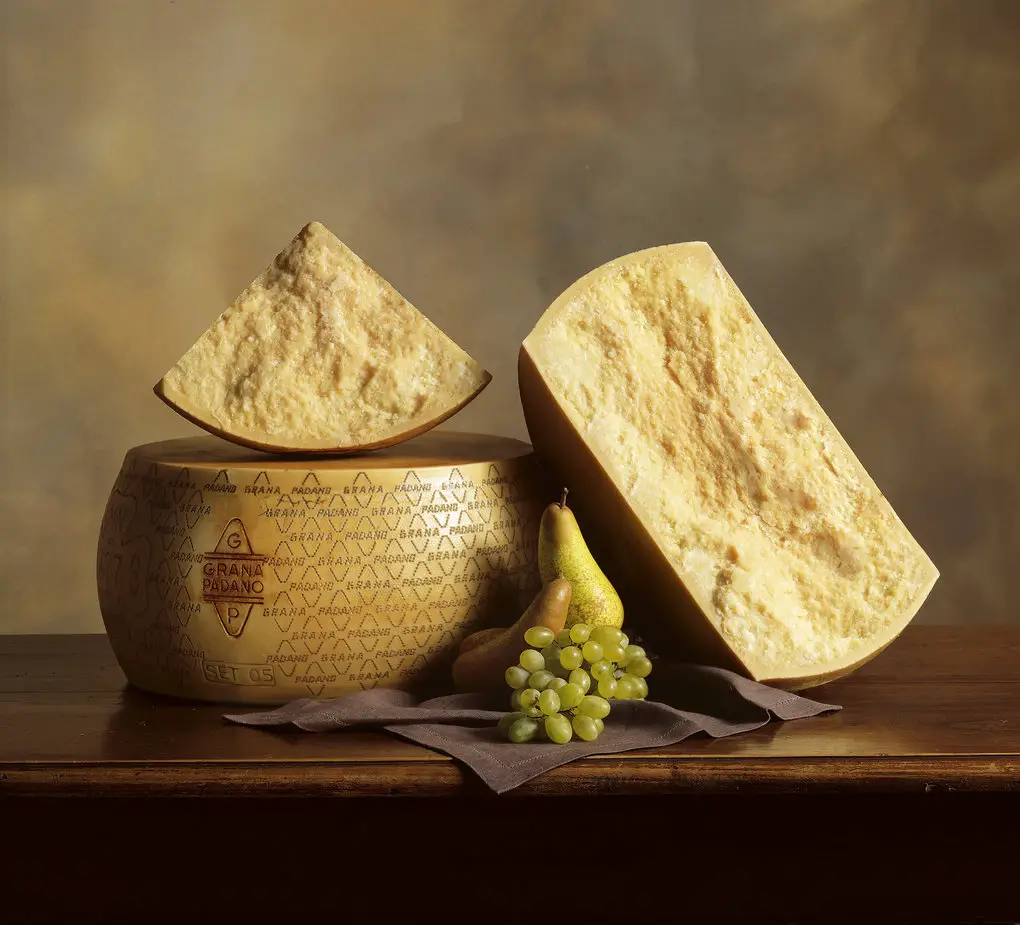 Grana Padano, originally made by monks 900 years ago, is a naturally lactose-free cheese made with partially skimmed milk. The European Union assigned Grana Padano special DOP status "Deonominazione di Origine Protetta" (Designation of Origin) and is produced only in designated geographical areas of northern Italy, using specific raw materials and techniques, and following vigorous step-by-step procedures.
Keep a wedge in the fridge and cut small chunks to serve on a wooden carving board whenever guests drop by. Serve it with fresh or dried fruit and nuts or classic accompaniments like dense, naturally sweet aceto balsamico or mostarda – candied fruit in mustard oil syrup.
For an exceptional tasty and unusual appetizer, pair Grana Padano with chocolate! Like fine wine, chocolate has an amazingly complex taste profile, with hundreds of distinct nuanced aromas and flavors. It sounds odds, but once you taste it you'll see that is another brilliant Italian food pairing. Serve Grana Padano with small bowls of melted chocolate – set out toothpicks and plates and guests can help themselves. Or add melted or finely chopped chocolate to berries and serve with Grana Padano Crisps (see recipe below).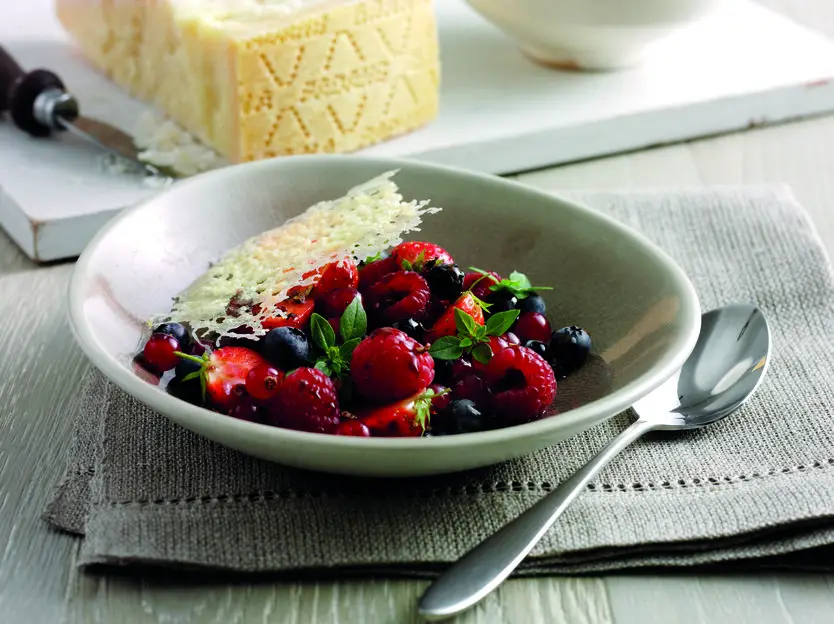 For a simple-to-make appetizer, create pasta nests – little bundles of Grana Padano-flecked angel hair strands, baked to form delightful one-bite nibbles. Though excellent plain, there are endless ways to fill these chewy, crunchy morsels: with prosciutto, pesto, tomatoes, salami, caponata, or thinly shaved Grana Padano cheese.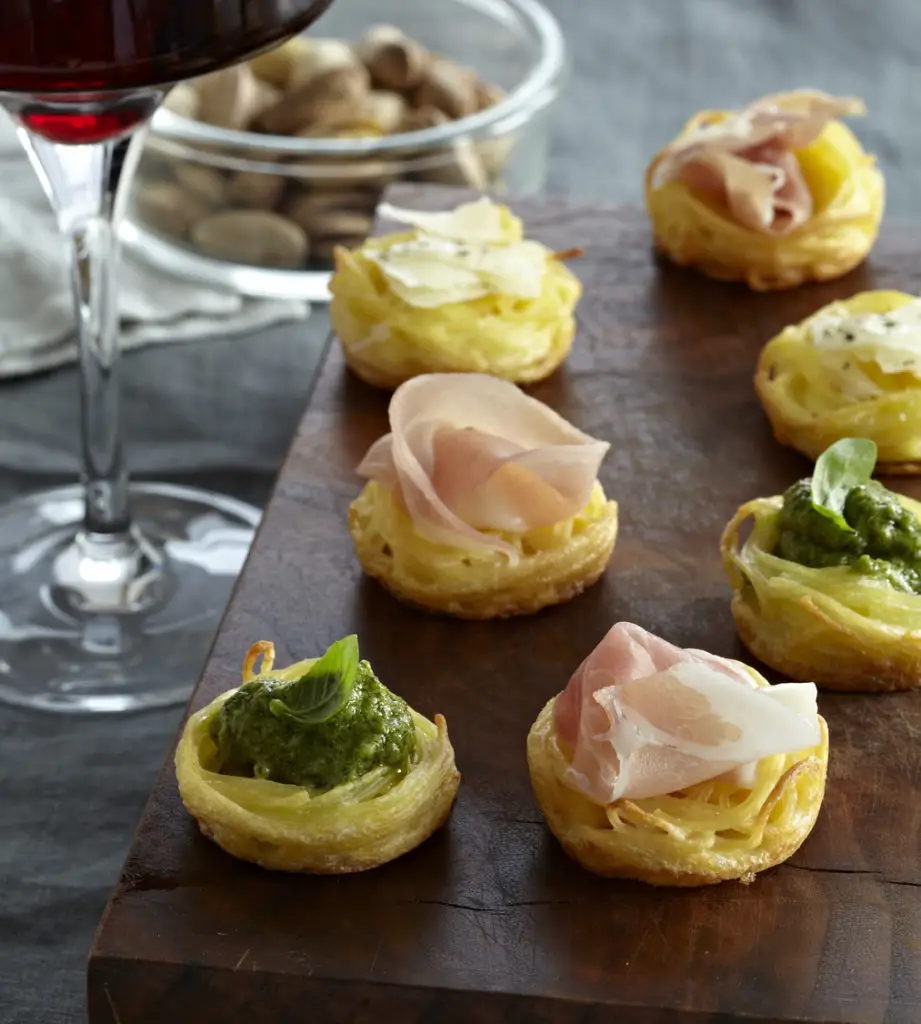 Pasta Nests                                   
Serves 6, makes 24 pieces
Olive Oil
2 eggs
2 tablespoons grated Grana Padano DOP
2 tablespoons butter
1/4 pound thin spaghetti
Salt
1/4 cup filling such as pesto, prosciutto or thinly shaved Grana Padano cheese
Preheat the oven to 350 F. Lightly oil 24 mini muffin cups.
Combine the eggs, grated Grana Padano cheese and butter in a bowl.
Cook the pasta in salted boiling water until al dente and drain. Toss with the egg mixture until well combined and almost all absorbed. Using a fork, twirl a few strands into a nest shape and press firmly into a prepared muffin cup. Repeat to fill all the muffin cups. Drizzle any remaining egg mixture on top of the nests.
Bake until set, about 12 minutes. Serve them plain or filled with something yummy.
Berries with Chocolate and Grana Padano Crisps
Serves 4
Delicious as a nibble with cocktails or as a first course salad. It's also wonderful for dessert!
1 cup finely grated Grana Padano DOP cheese
1 pint each of raspberries, strawberries and blueberries
Aceto balsamico
Dark chocolate, melted
Baby herbs, optional
Heat a non-stick skillet over medium heat. Working in batches, sprinkle the Grana Padano in a thin layer in circles about 2 inches in diameter in the skillet.
Cook until light golden brown, about 3 minutes. With a spatula, carefully slide the cheese round out of the pan and onto a serving plate.
Repeat the process until you've finished all the cheese. Reserve.
Divide the berries among 4 serving bowls. Drizzle with aceto balsamico and chocolate and if you like, garnish with herbs. Top each bowl with 1 or 2 Grana Padano crisps.
---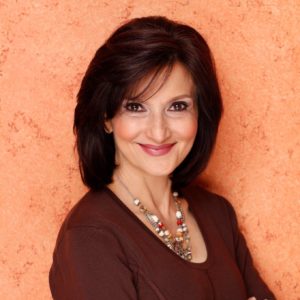 Written and contributed by Francine Segan
For more info on Francine's books, talks and cooking classes visit her website at: www.FrancineSegan.com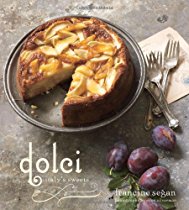 Purchase Francine's book, DOLCI: Italy's Sweets from the Italia Living Amazon Store