For lovers of Italian design and style while producing pasta perfection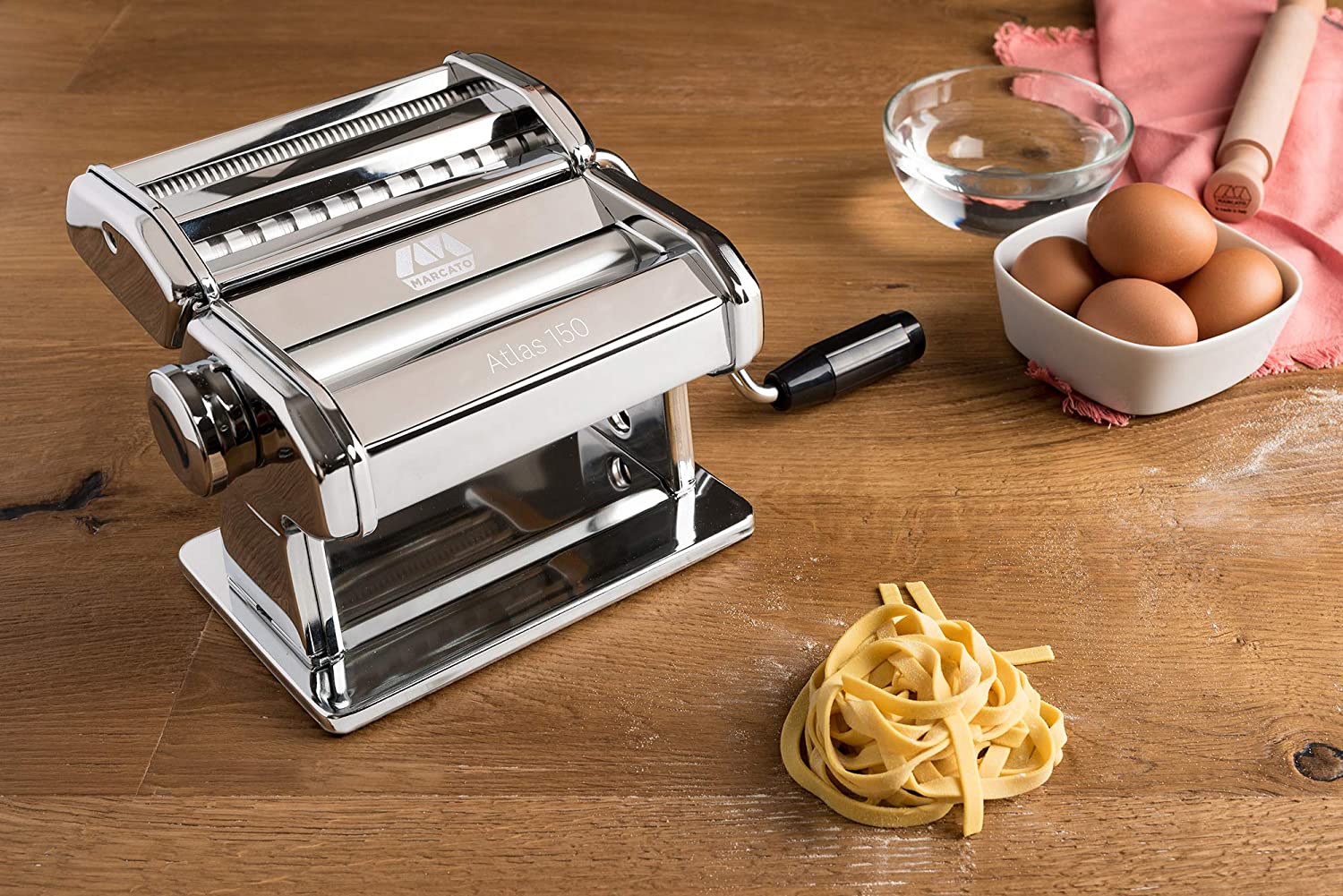 Freshly made pasta can often be the difference in an outstanding dish. Fresh pasta shines with delicate sauces that accentuate its eggy flavor and chewy texture. Think carbonara, cacio e pepe or pasta tossed with simple sauces like butter, marinara or pesto.
As a guideline on the other hand, it's best to use dry pasta with rich, hearty sauces, like a pasta puttanesca dish or a thick, meaty ragu. That's because dry pasta can be cooked al dente, giving the pasta a chewy bite and thick texture that holds up to these hearty sauces. 
Making fresh pasta at home is easier than many people think. What helps greatly is using a high quality pasta machine. Even Italian chefs approve of this bestselling pasta machine – the MARCATO Atlas 150. Best yet, it's only around $80! 
Made from Italy, the Marcato Atlas 150 is Amazon's bestselling manual pasta maker. In fact, it's one of the best manual pasta makers on the market period. Featuring a sturdy chrome-plated body, hand crank, and clamp to prevent the machine from slipping as you use it. The lower-tier section of the machine has a knob with 10 levels of thickness which can be adjusted depending on your desired noodle size. Once you have your thinness dialed for your angel hair pasta (super thin) or lasagna (thicker noodles), you can then cut the dough into noodles on the upper tier of the machine with the serrated cutter.
The MARCATO Atlas 150 will allow you to make fifteen different pasta shapes. If you're eager to be an at-home pasta maker or already a professional chef who wants a high-quality, heavy-duty machine for making fresh pasta, and you're interested in having access to a versatile range of pasta attachments for making different types of pasta – the Marcato Atlas 150 is the best option on the market.
* Italia Living is an Amazon Influencer Associate and earns commissions from qualifying purchases.