Some items you should have in your pantry or refrigerator in order to bring Italy to your everyday life
My dad used to like to say that you can take someone out of Italy, but you can't take Italy out of him or her. I think he was very accurate and any ex-pat will tell you that we try to incorporate aspects of Italy in our every day lives in any which way that we can. There are a number of ways in which I bring Italy to my life lived in the US. My Eros Ramazzotti CD is almost worn out in my car CD player, I listen to the evening news broadcast on Rai Italia and I don't miss any opportunity to socialize with anyone in my native language. But of course, the best way in which I bring Italy to my every day life is through my cooking. Not a morning goes by without my espresso, Sunday lunch is prepared with the soccer game in the background and a batch of biscotti or a jam crostata is generally in my oven.
The below is just a partial list of items you should have in your pantry or refrigerator in order to bring Italy to your everyday life.
Olive Oil: First and foremost, you must have a few bottles of excellent quality olive oil. I like having a few options of extra virgin and also lighter flavored ones for recipes in which a strong olive oil may be too overpowering. I also use the lighter ones in baking a lot and use it in place of vegetable oil in all of my baking recipes as it is healthier. Keep in might that when referring to "light," it applies to the flavor and not the calorie or fat content. Imported is highly recommended.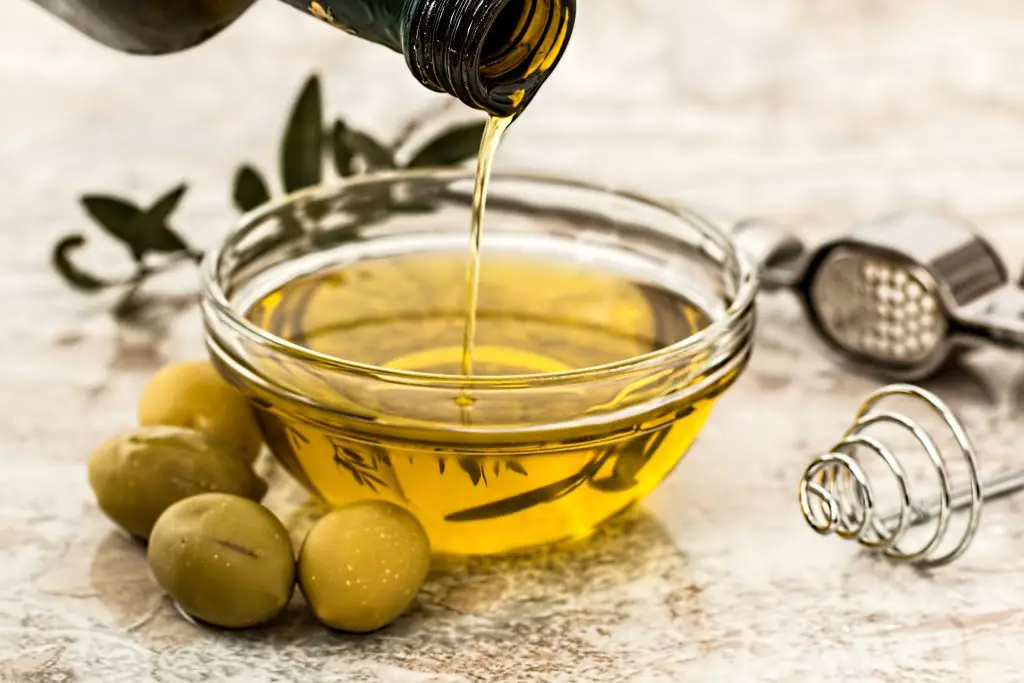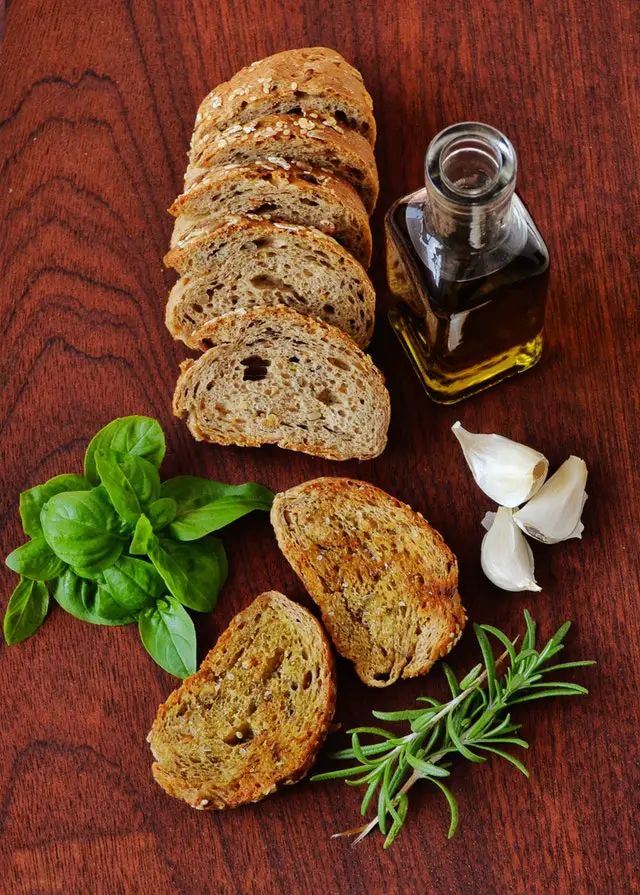 Onions/Garlic/Italian Parsley/Basil: It's amazing to me how many Italian recipes start with these four ingredients! Whether it's sauces, soups or meats that get baked, it appears that they all require these basics. Store your parsley and basil in the fridge and the onions and garlic should be stored in a mesh basket in a cool and dark place, like your basement. The mesh basket will allow the air to circulate and extend their shelf lie.
Parmigiano Reggiano Cheese: Imported is the only way to go here, anything else would not be real Parmigiano cheese. I like to buy a large chunk and grate it as needed; this keeps it fresh and prevents the pre-grated one from drying out. Whether it's in meatballs, braciola, frittatas or to top off a dish of pasta, it's a must in my fridge and not seeing it there is always cause for panic.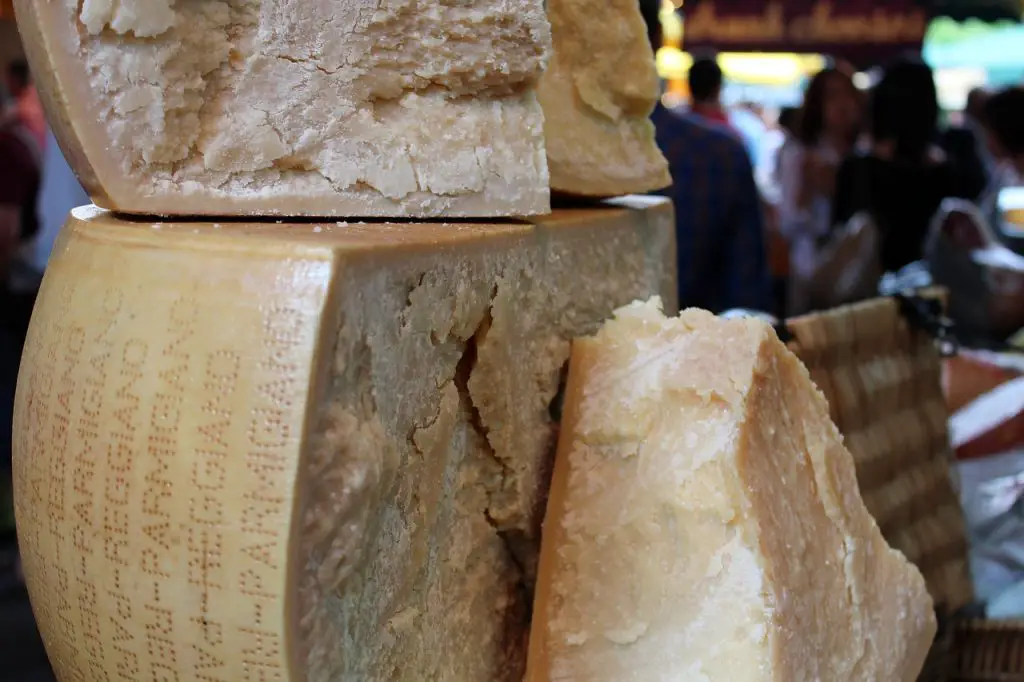 Tuna packed in EVVO: Whether it's in a simple tuna & tomato salad, added to a summer rice salad, or to enhance a tomato sauce, tuna packed in olive oil is a great item to keep on hand. Imported is best but can get very pricy, there are a few domestic options which are rather great in quality, so try a few until you find your new favorite.
Prosciutto: Nothing compares to the taste of freshly sliced prosciutto di Parma or San Daniele. Its lip-smacking saltiness hits the roof of your mouth and if sliced just right, it will just melt in your mouth. Whether it's added to a tomato & mozzarella sandwich, to top off a pizza or to make chicken saltimbocca, prosciutto should definitely be in your fridge. However, freshly sliced prosciutto should be used the same day it's sliced, so also keep a package of the pre-sliced kind in your fridge so you will have it available when the mood hits. The pre-packed kind has been vacuumed packed so it will last longer in the fridge.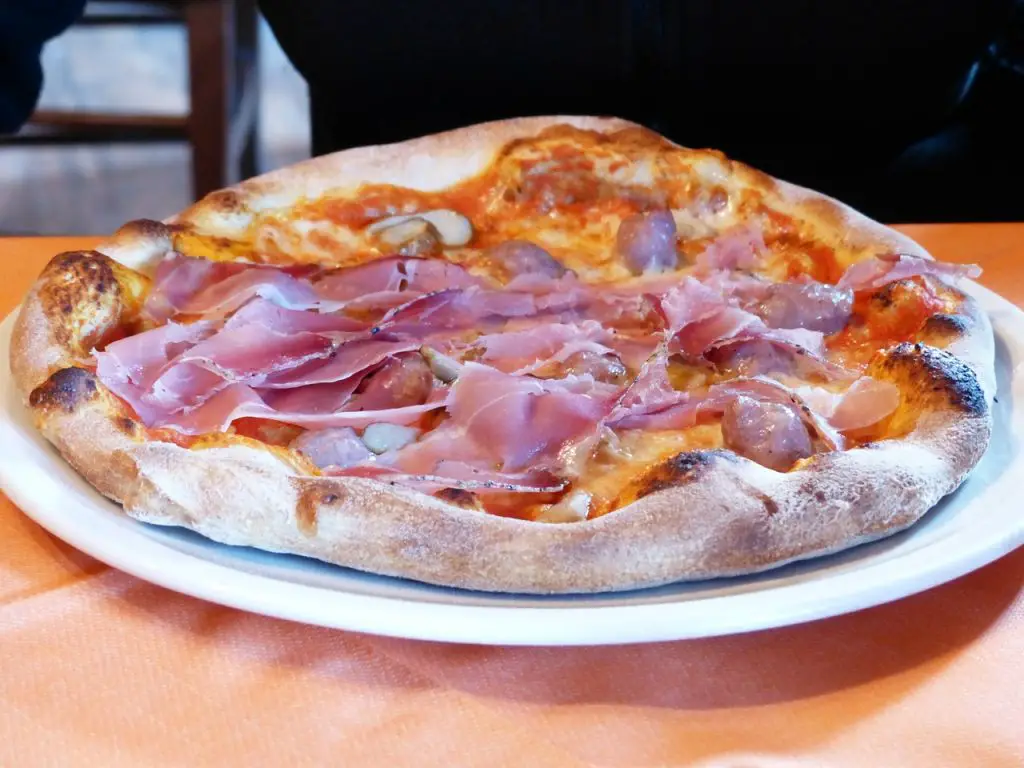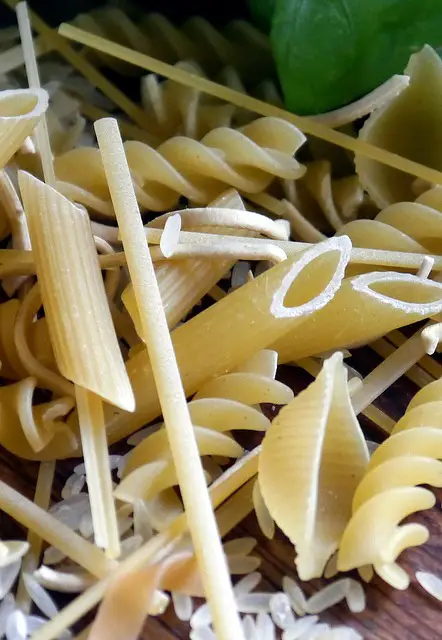 Dry Pasta & Arborio Rice: What would an Italian pantry be without pasta and rice? It's cheap, convenient and you can literally cook it in thousands of ways. Hundreds of shapes are readily available at the grocery story, so pick up a few different shapes and be inspired to try something new. Arborio rice is the best kind of risottos as it's starchier than the other varieties, thus giving you a creamier risotto than if using a long-grain rice.
Canned tomatoes: From imported to domestic, whole or crushed, canned or jarred, we're not short on variety of tomatoes to select for our Sunday sauce. Like some of the other items on this list, I suggest trying a few varieties in order to find your favorite one. When my family and I first moved here from Italy, we went through several brands before finding the one we liked best, so I recommend you do the same as flavor does vary substantially from brand to brand.
Dry or Canned Legumes: Italians eat a lot of legumes and chickpeas and cannellini beans are a staple in my household and I use both the dry and canned variety. I find that the dry variety is tastier but requires the overnight pre-soak process plus substantially longer cooking time. If I plan ahead, I'll use dry, but some brands of canned legumes are very good. Always rinse the beans before using and to reduce the sodium even further you can rinse and also soak in cold water for half an hour before using.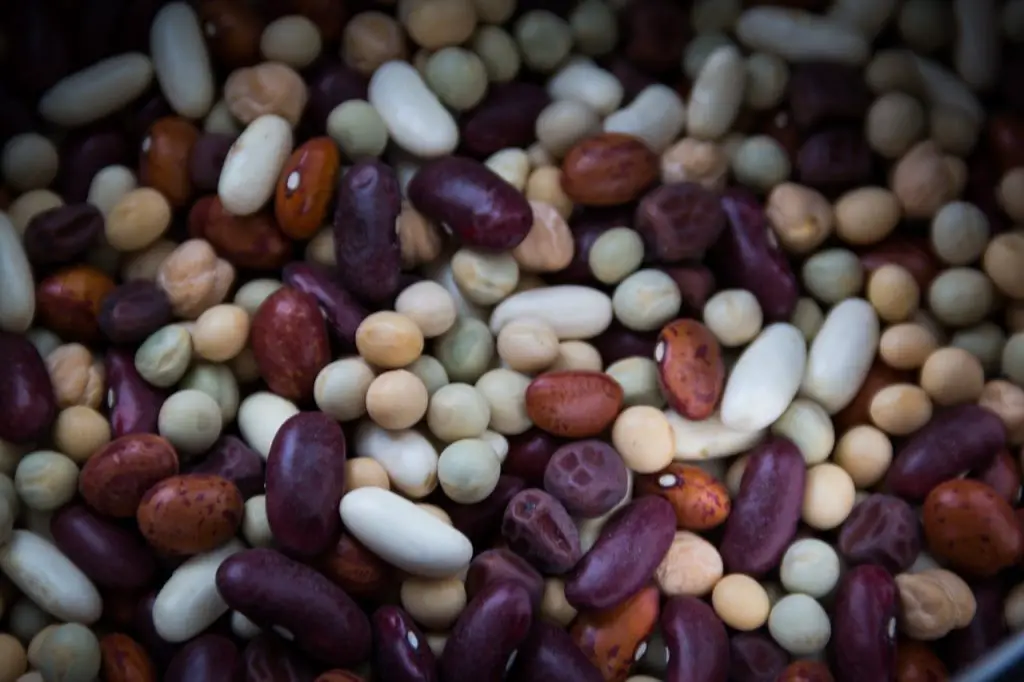 Anchovies: Love them or hate them, canned anchovies are in many Italian households. The most widely used method is to top a homemade pizza but they are also a required ingredient in the traditional dish "pasta puttanesca." I prefer the imported ones packaged in a glass container.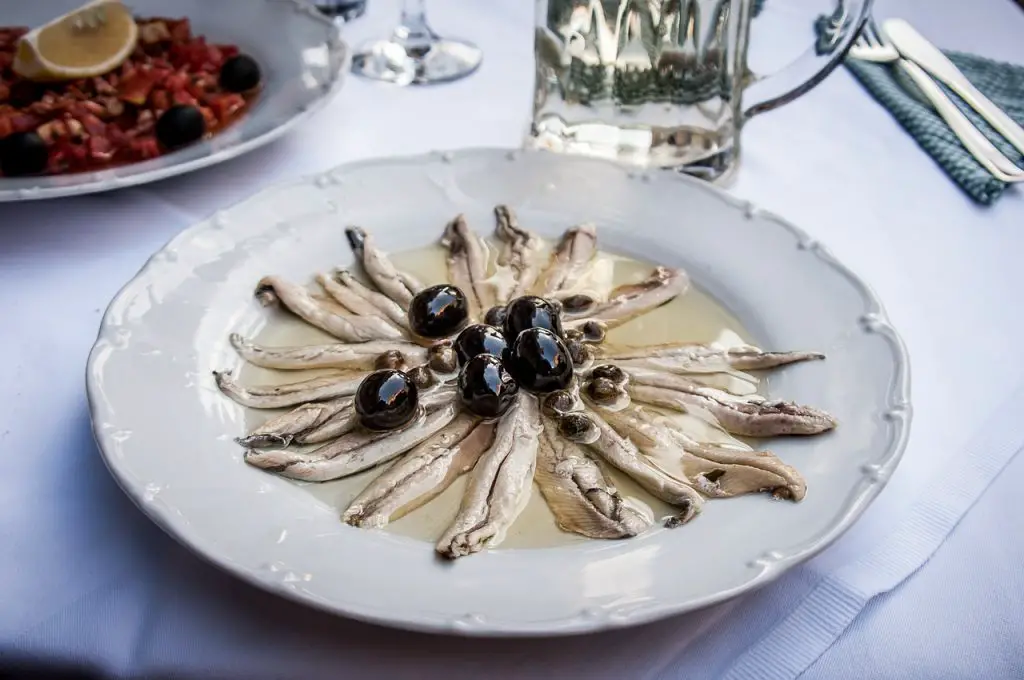 Nuts: Almonds, Pistachios, Hazelnuts, Pine Nuts: I love baking so something to accompany my espresso is always in the oven. As such, I keep a fresh supply of nuts always on hand. These are my favorites and I use them all to make various Italian treats such as biscotti, amaretti or pine nut cookies. Keep them in the refrigerator in order to extend their life and maintain optimal flavor.
Espresso: Nothing brings me back home like the smell of freshly brewed espresso using the traditional stovetop Bialetti espresso maker. If you buy nothing else from this list, treat yourself to a stovetop espresso maker and a jar of high quality imported espresso. Whole beans ground up just before use will give you the freshest flavor, but understandably, that is a lot of work to do every morning, so be sure to keep ground coffee in an airtight container in a dark place, like the back of your pantry.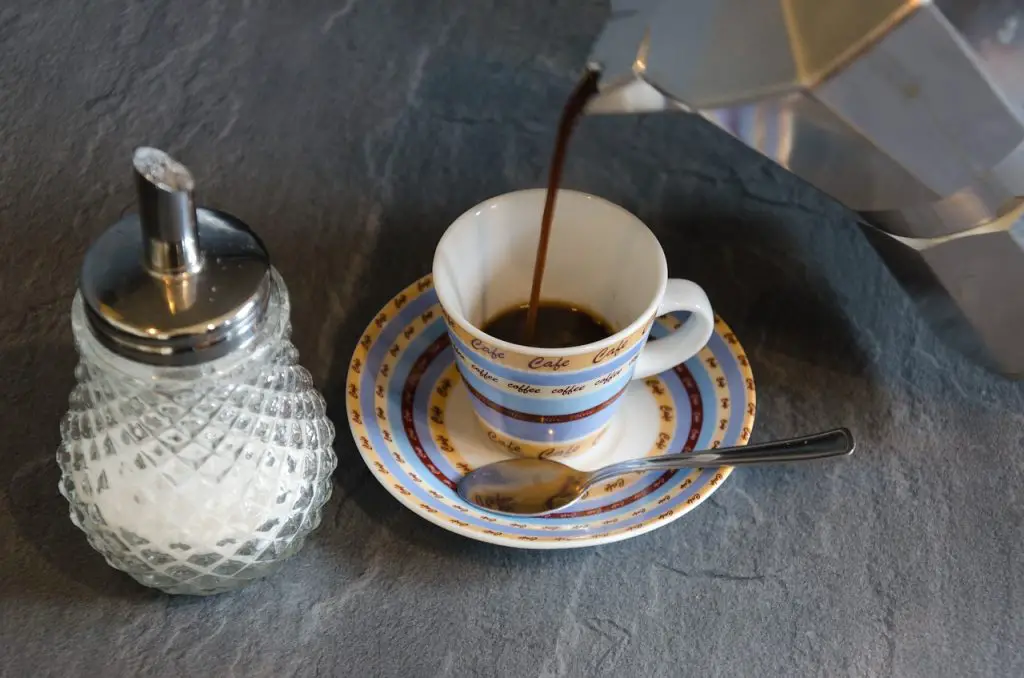 ---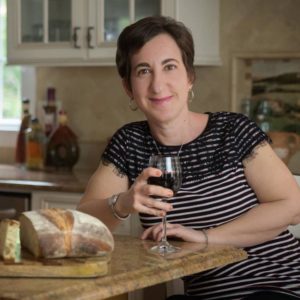 Francesca Montillo is a native Italian currently living in Boston and the founder of Lazy Italian Culinary Adventures, which provides small group culinary adventures to Italy, as well as private trip planning and organizing. She is also a culinary instructor in the Boston area. She maintains strong ties to her native land and is very excited to be able to bring folks to Italy on her adventures.
You can learn more about her at www.thelazyitalian.com
Facebook: www.facebook.com/lazyitalian
Be sure to check out Francesca's first published cookbook released in January 2019 – The 5-Ingredient Italian Cookbook: 101 Regional Classics Made Simple.
---