Discover this stunning region of northern Italy and its most famous food, Speck Alto Adige PGI, as well as a recipe that's perfect for chilly nights
The breathtaking region of Alto Adige is a crown jewel of Italy, but a hidden gem still undiscovered by many Americans travelers. With is stunning mountains, vast green valleys, and fascinating combination of Alpine and Mediterranean cultures, however, Alto Adige offers much to explore all year long.
Also known as South Tyrol, Alto Adige is Italy's northernmost province, located on the southern side of the Alps. The majestic Dolomites are a UNESCO World Heritage site that attract hikers, bikers, skiers, climbers, and Instagrammers for their distinctive beauty. Foodies will find that the cuisine here also reflects a blend of Northern and Southern European influences, and nowhere is that more evident than in one of the region's most famous and historic foods, Speck Alto Adige PGI.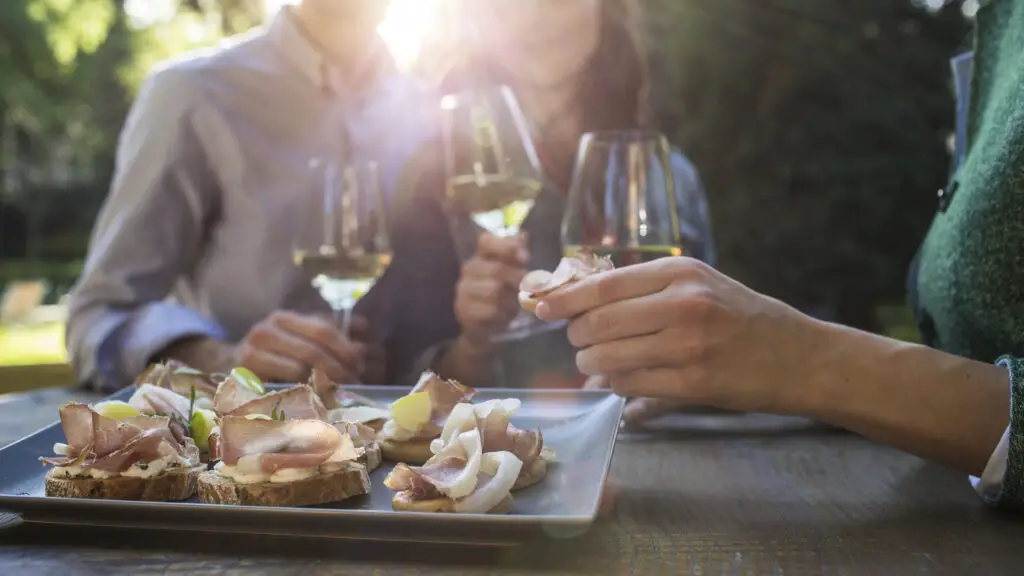 There are several factors that set this lightly smoked, air-cured ham apart from others, but the most important is its connection to this region, where it originated with South Tyrolean mountain farmers. Speck Alto Adige is still made in the traditional manner (with modern methods) today, and its Protected Geographical Indication (PGI) status ensures that rigorous requirements are met throughout the production, while quality and authenticity are guaranteed by the Speck Alto Adige Consortium.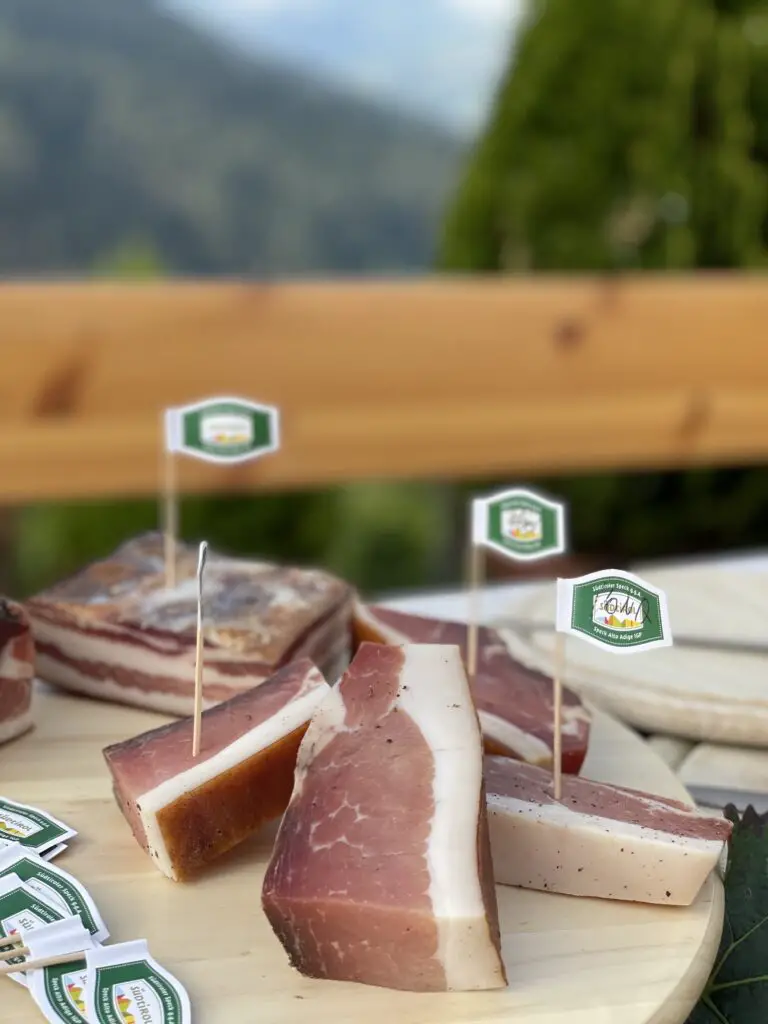 Also known as "farmer's bacon," Speck Alto Adige PGI begins with lean, meaty pork thighs that are deboned and rubbed with a unique blend of herbs and spices that varies with each producer (these precise recipes are closely guarded secrets). After they marinate in cold rooms for about 20 days, the hams are lightly smoked (typically using beech wood) so that they are exposed briefly to the smoke, and then to the fresh mountain air. This method ensures a delicate flavor rather than an intense, overpowering one.
In the final phase, the hams mature in well-ventilated rooms that are filled with the pure, cool mountain air, very similar to the way they matured in the cellars of South Tyrolean farms in the past. They are typically aged for about 22 weeks, and their final salt content cannot exceed 5%.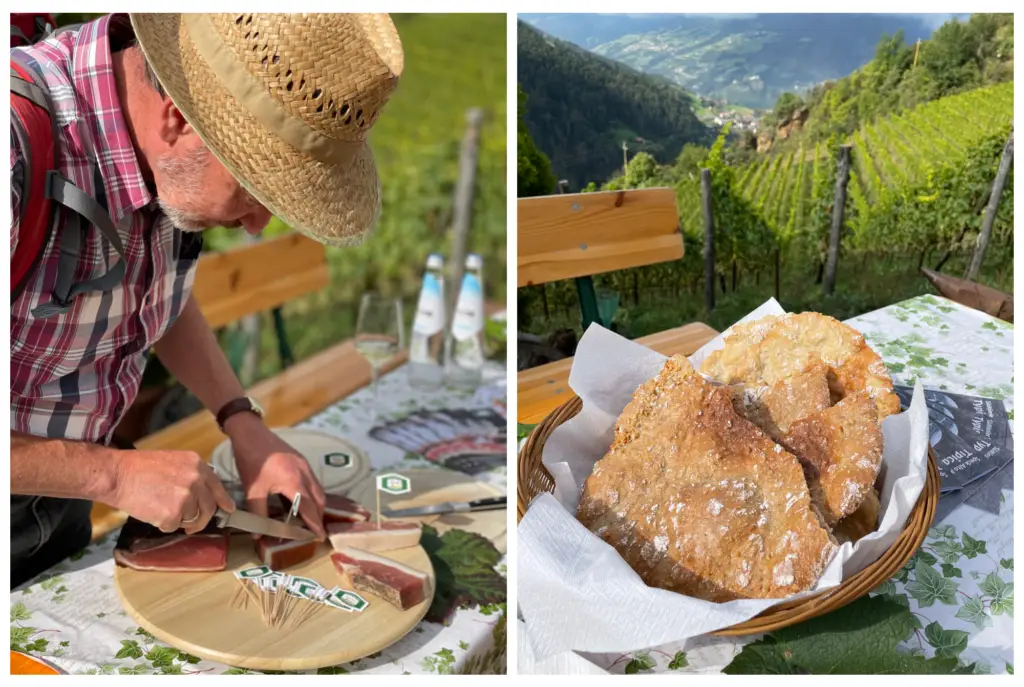 I especially appreciate the subtle smoky flavor balanced with hints of the unique blends of herbs in Speck Alto Adige PGI, as well as its incredible versatility, both raw and cooked. The typical South Tyrolean marende ("afternoon snack") traditionally consists of Speck Alto Adige PGI, crunchy schüttelbrot flatbread, and a glass of local wine, and this tasty treat is still a daily custom among farmers and is found on the menu in Alpine huts and restaurants. But you can also enjoy silky slices in a panino or on top of a pizza, crisp up cubes for pasta dishes and quiches, and add matchstick-size strips to soups, risotto, and salads.
If you can't visit Alto Adige this winter, the following recipe starring Speck Alto Adige, as well as one of the region's most popular cheeses, Stelvio PDO, is a perfect comfort food that will transport your tastebuds to this stunning area of northern Italy. The warm and velvety fondue embodies the typical flavors of Alto Adige and is a simple and quick dish that's ideal for chilly nights. Buon appetito!
---
Speck and Apple Skewers with Stelvio Fondue
(Spiedini di mela e speck su fonduta di formaggio Stelvio)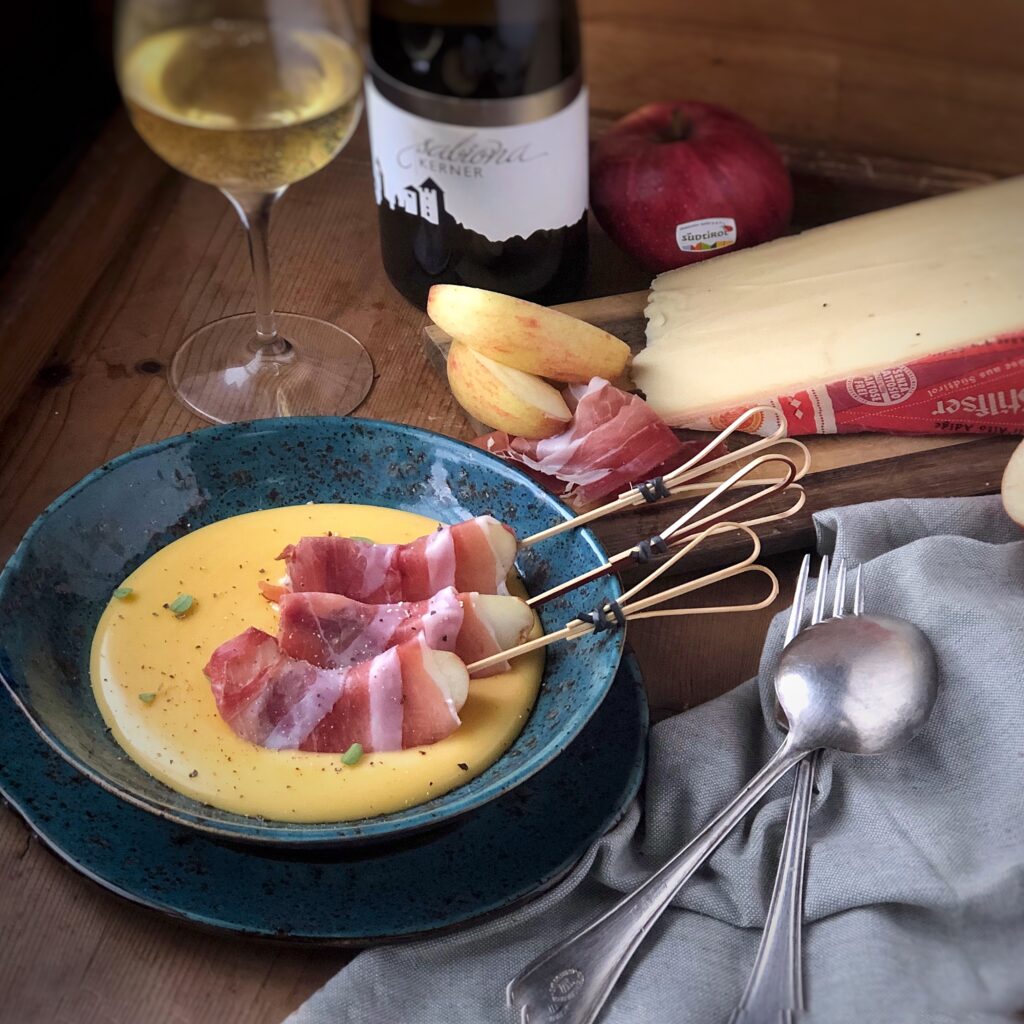 Ingredients (Serves 4):
400 grams (just under 1 pound) Stelvio PDO
10 dl (1 1/4 cups) dry white wine, such as Kerner or Pinot Grigio
10 grams (2 1/4 tsp) cornstarch
2 apples (Gala or Golden Delicious)
100 grams (about 1/4 pound) Speck Alto Adige PGI, thinly sliced
Fresh thyme
Black pepper
Instructions:
Cut the apples in half, remove the cores, and slice into wedges.
Wrap each apple wedge with a piece of Speck Alto Adige and put on a skewer.
Place the skewers on a baking pan and put in the oven heated to 400°F for about 15 minutes.
Remove the rind from the cheese and cut into cubes.
Dissolve the cornstarch in the cold wine and transfer to a small pot.
Add the cheese and bring to a boil, mixing often, until well blended and the texture is smooth.
When ready to serve, portion the fondue into individual bowls, add the Speck and apple skewers, and season with fresh thyme and black pepper, to taste.
When seeking out authentic Speck Alto Adige, look for the blue and yellow PGI seal and the green Südtirol logo on the label. For more information and other recipe ideas, visit:  www.speck.it/en/
---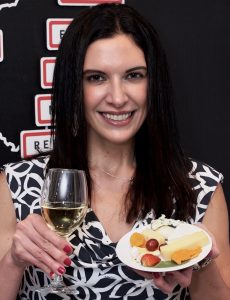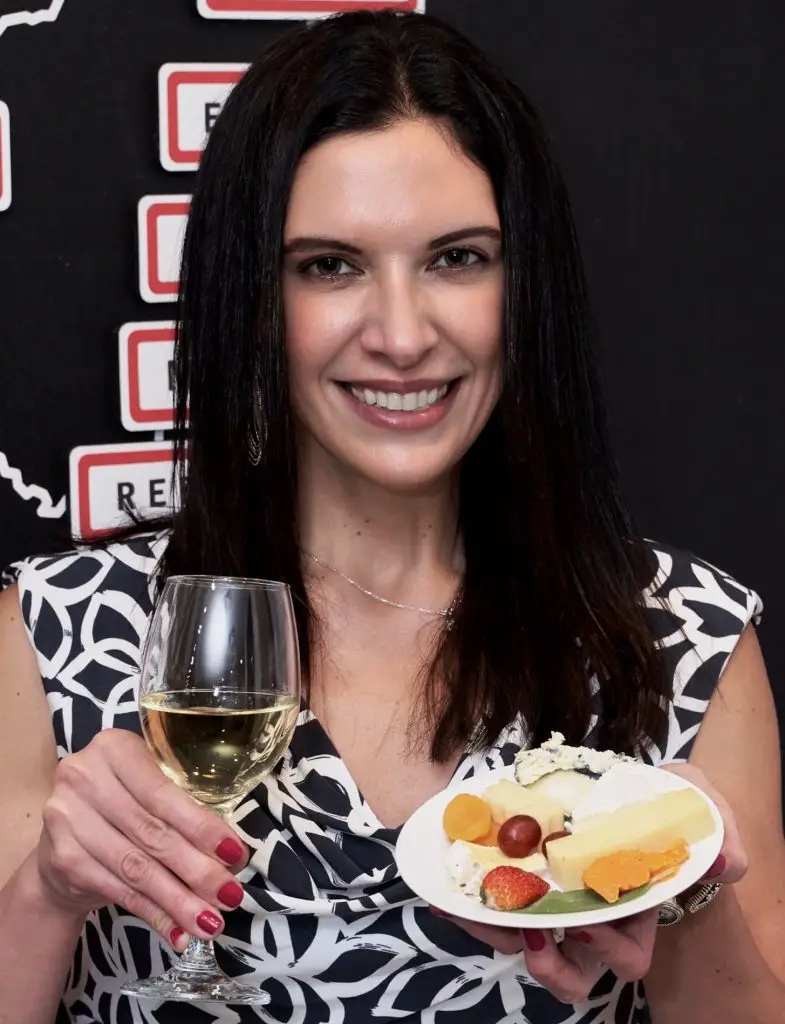 For more info about Kristine, visit our Featured Contributors page
You can follow her adventures (cheesy and otherwise) on Instagram @nyccheesechick and read more of Kristine's articles on her website.