A cheese aged to perfection, just as one of the finest Italian wines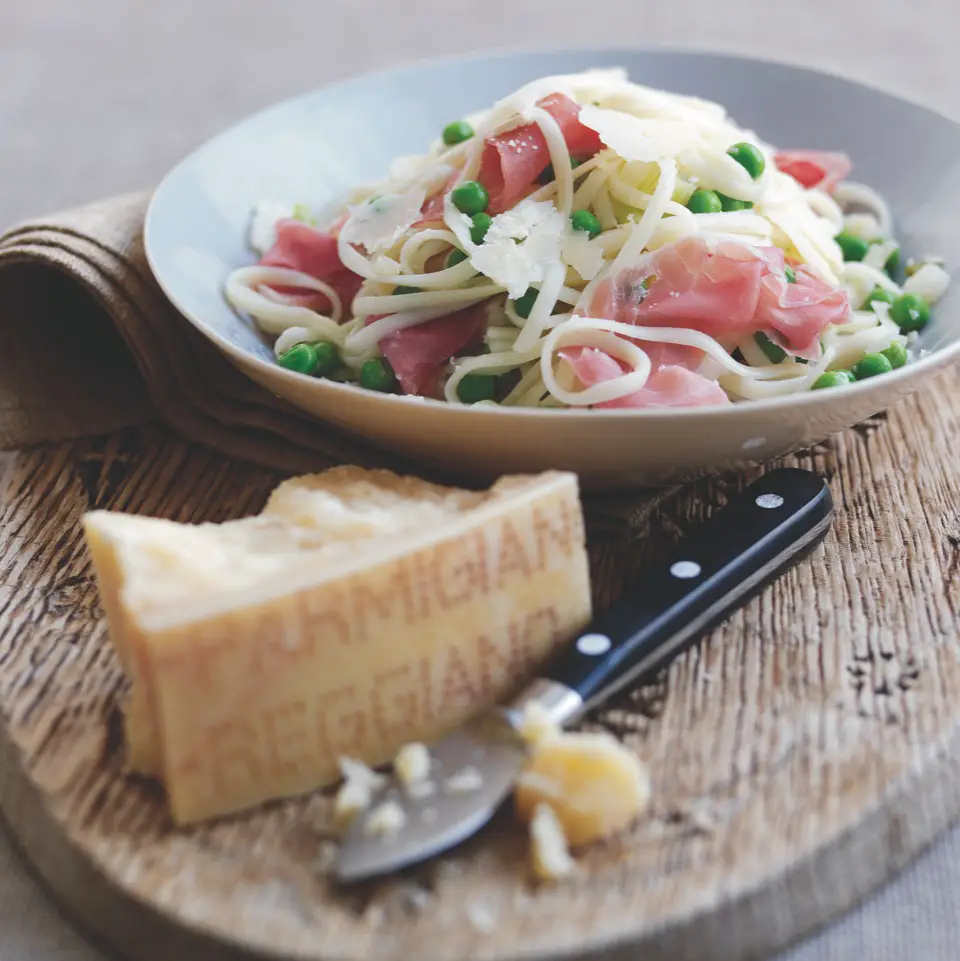 I grew up eating pasta at my grandmother's house every Sunday, and while there was always cheese on the table to sprinkle on top, no one talked about what it was called. Later in life, I learned that what's in a name is pretty important, because when it comes to Parmigiano-Reggiano, the answer is centuries-old tradition, unparalleled flavor, and an inextricable link to the land where it originated.
Parmigiano-Reggiano is one of Italy's most ancient and iconic cheeses, made in almost exactly the same way for at least 900 years. Just three ingredients—raw cow's milk, calf rennet (a natural enzyme that helps the milk coagulate), and salt—are still used today; no additives are permitted. The production regulations specified under its Protected Designation of Origin status (PDO) are among the most stringent in Europe—so you know that any cheese labeled Parmigiano-Reggiano has followed strict rules from start to finish, and passed rigorous testing and quality control.
About 330 caseifici (dairies) make the prized wheels in a strictly defined geographical area of fertile countryside between the Po and Reno rivers; specifically, the entire production and aging process must take place in the provinces of Parma, Reggio Emilia, Modena, and parts of the provinces of Bologna and Mantova. The cows eat primarily locally grown forage (silage of any kind is banned), and the soil, natural flora, and climate conditions in this area of origin all contribute to the unique flavor of the cheese.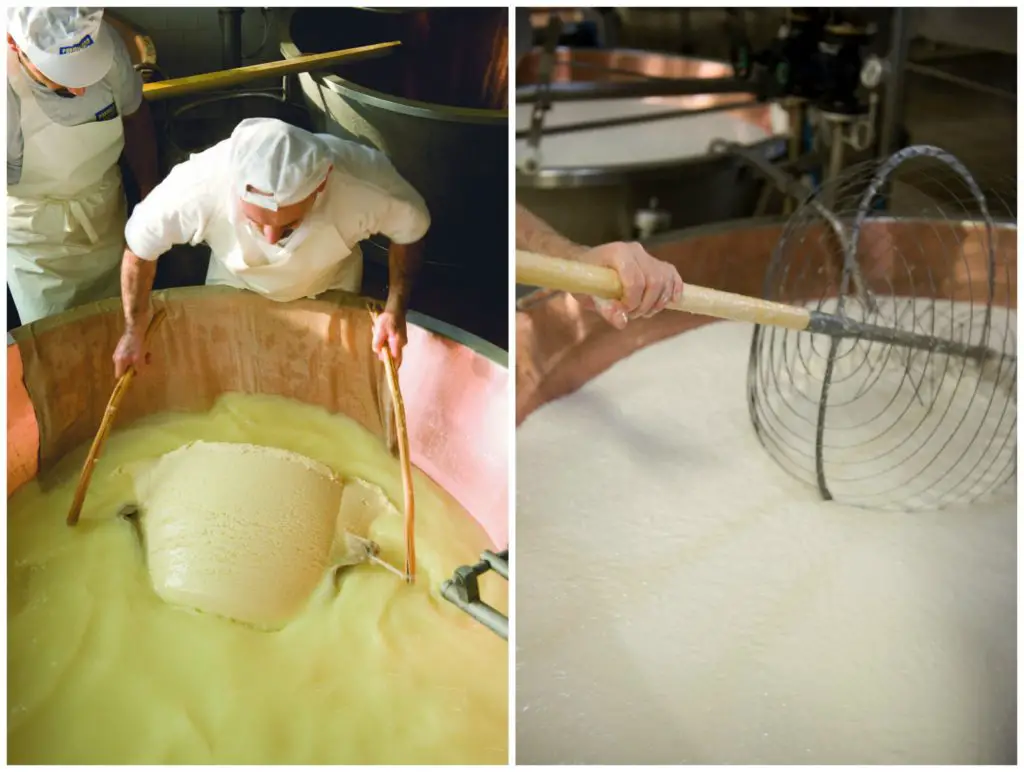 Although modern technology is used in the cheesemaking process today, very little else has changed since the Benedictine and Cistercian monks made this cheese in the Middle Ages. The skills and expertise of the cheesemakers are essential every step of the way—something I witnessed firsthand on visits to several Parmigiano-Reggiano producers. They use their hands to assess the consistency of the pudding-like coagulated milk to determine if it is ready to be cut, then break it down into tiny granules with a large whisk-like tool called a spino in a matter of minutes. After the rice-sized curds are cooked and settle together in the bottom of the gleaming copper vats, they lift the roughly 200-pound mass from the whey with a wooden paddle, capture it in a large cloth and hoist it up for draining, and then cut it into two parts, or gemelli (twins), that will become two wheels of Parmigiano-Reggiano.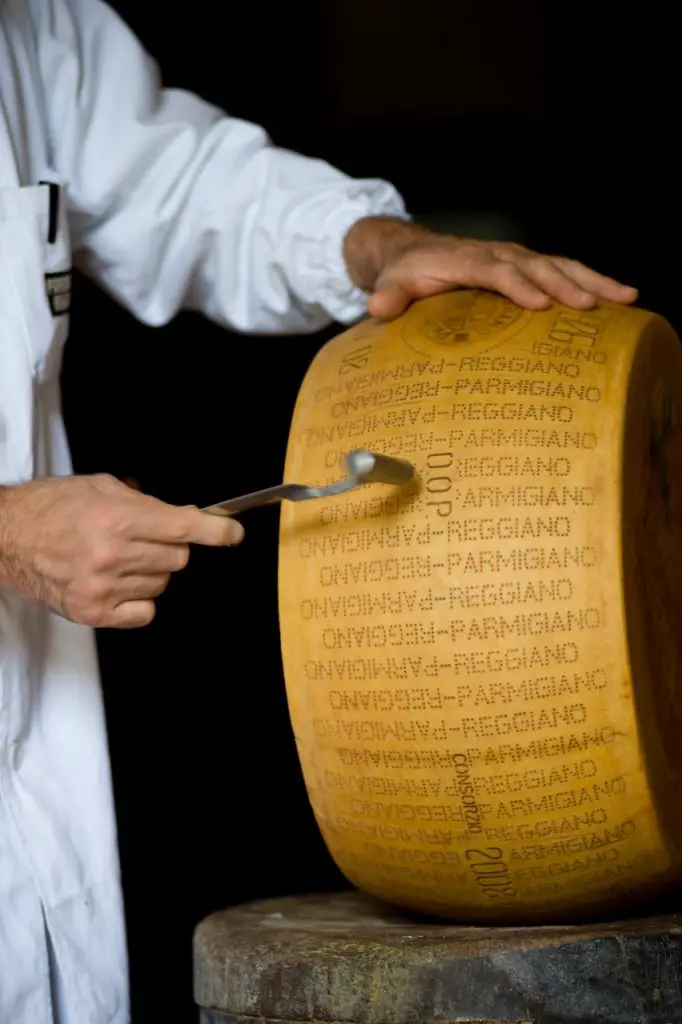 The individual attention continues throughout the maturation process, and after the minimum aging period of 12 months, every single wheel—over 3.6 million are produced annually—is inspected by a battitore (drummer) who uses a small metal hammer to tap around the surfaces of the cheese while listening for sounds that indicate cracks or other defects. Those that pass (and up to 10% are rejected) are fire-branded with the official consortium stamp. After 18 months of aging, the mark "Extra" or "Export" can be added, and most of what we see in the US is aged at least 24 months.
Parmigiano-Reggiano at this point in its life cycle is typically a harmonious balance of savory and sweet, with fruity notes of pineapple, and a moist but grainy, crystalline texture. The crunchy bits are visible as white spots in the paste and sometimes mistaken for salt grains, but they are actually crystals of an amino acid, tyrosine. Many cheese lovers and experts consider Parmigiano-Reggiano to be at its peak from 24–30 months, although this is a cheese that stands the test of time, and can be aged upwards of five, and even 10 years.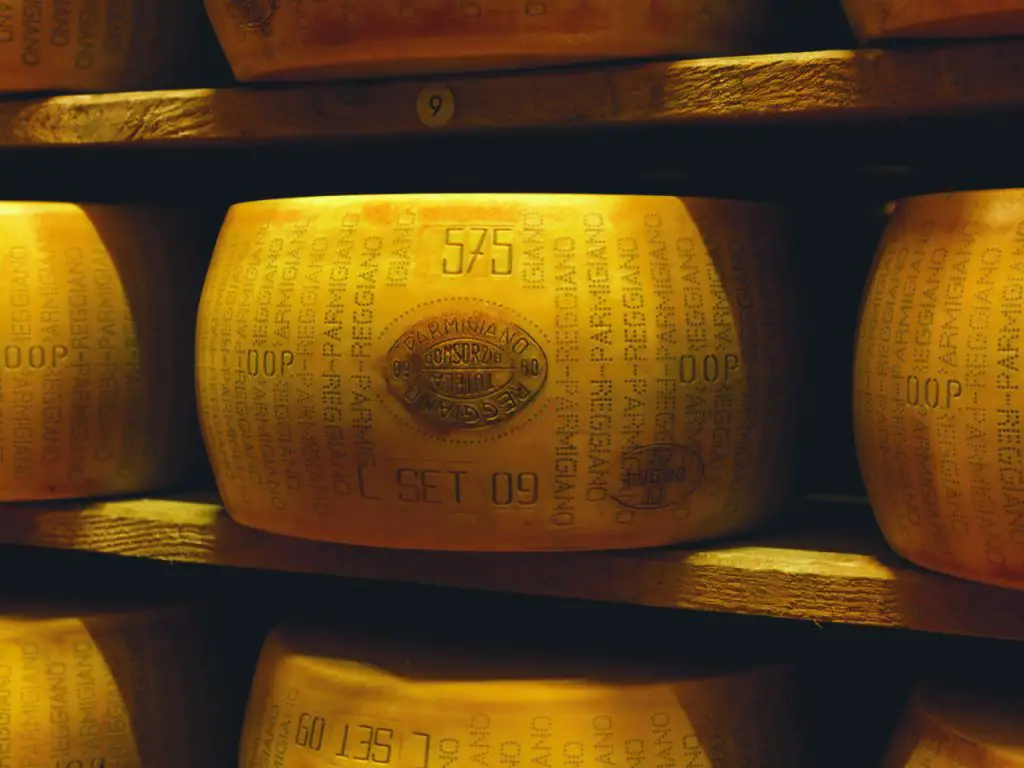 The signature pin-dots spelling out Parmigiano-Reggiano on the rind, along with the month (abbreviated in Italian) and year of production, are an indication that the product is the authentic Italian "King of Cheeses." The minimum weight of a wheel is 66 pounds, although they average a hefty 88 pounds. Domestic cheeses called Parmesan may have green, white, and red flags on their labels, but keep in mind that they differ in significant ways from the original, and are not subject to the same rigid rules of production.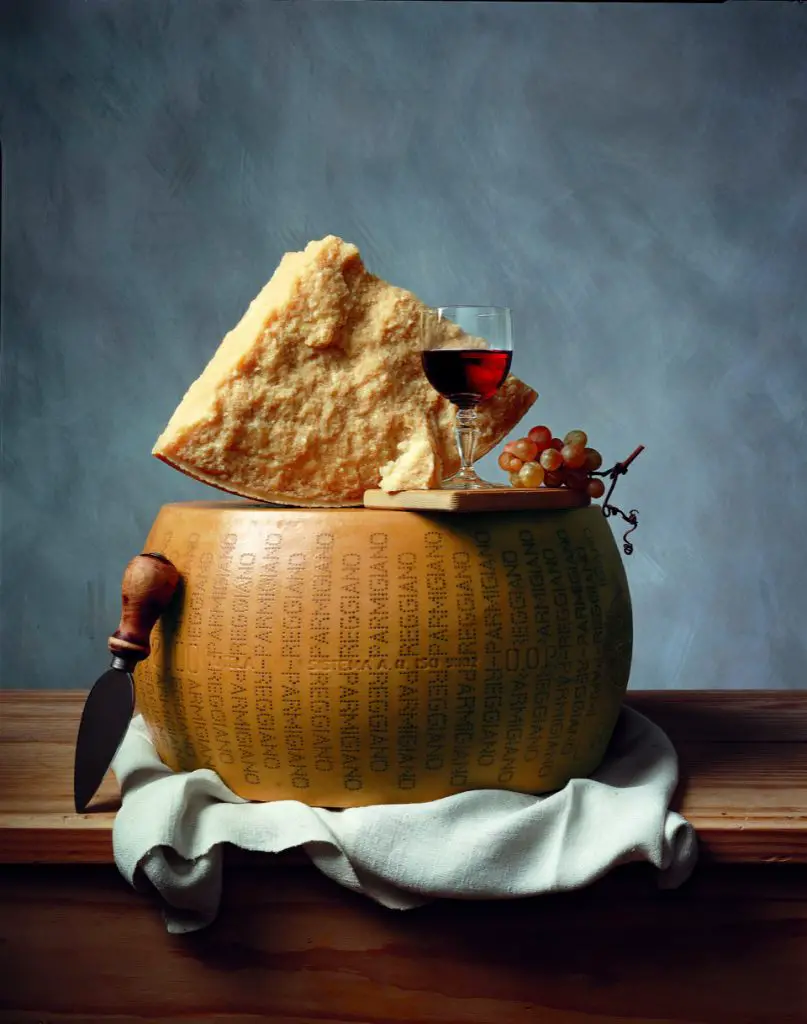 A number of Parmigiano-Reggiano producers offer visits to the public, and if you have the opportunity, I highly recommend that you seek one out, as witnessing the creation of this regal cheese is a magical experience. Fortunately, the famed formaggio is widely available in the US; given its pronounced flavor, a little goes a long way when using it as an ingredient in any dish, but my favorite way to enjoy it is unadorned, breaking off chunks from a wedge so I can savor the salty, sweet, umami, crunchy complexity in all its glory. Parmigiano-Reggiano lives up to its reputation—this storied cheese is truly fit for a king.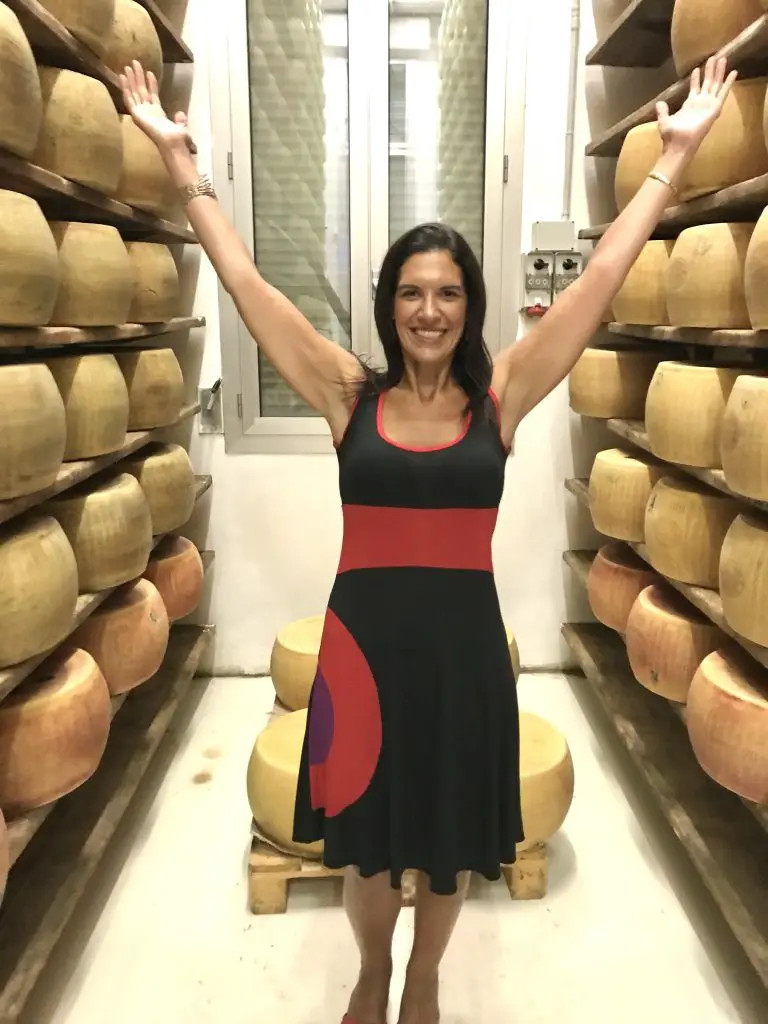 ---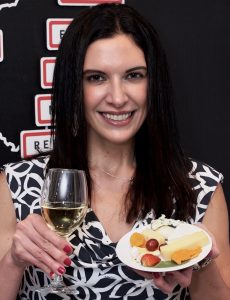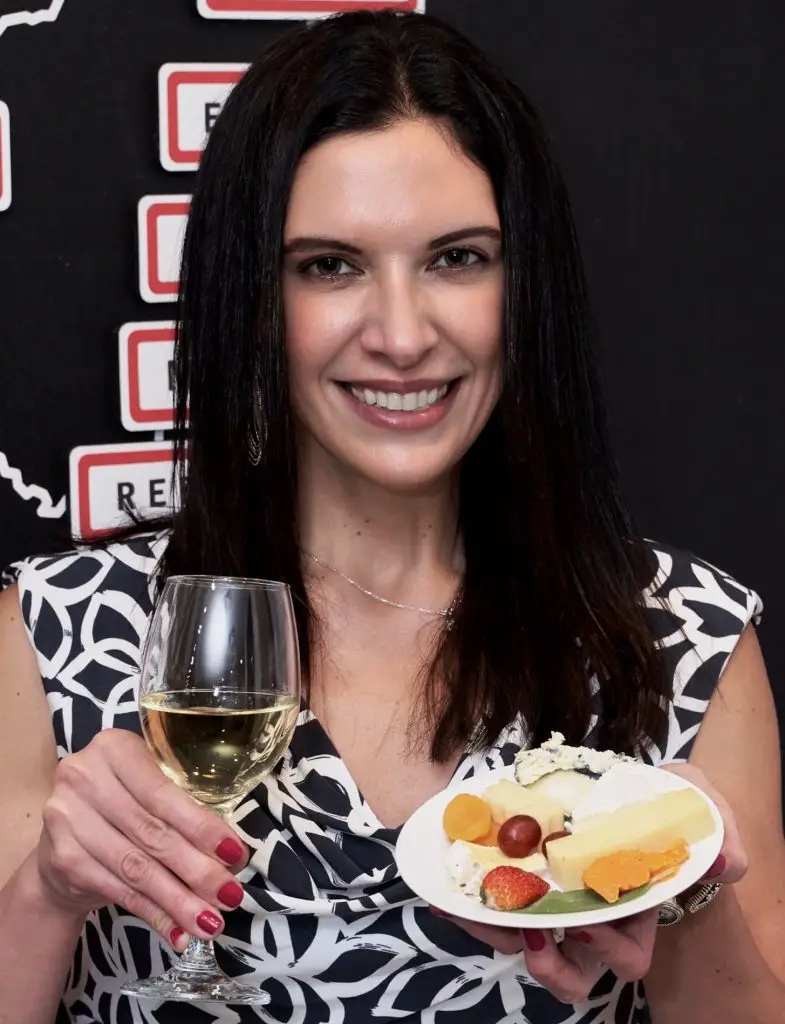 Written by, Kristine Jannuzzi
For more info about Kristine, visit our Featured Contributors page
You can follow her adventures (cheesy and otherwise) on Instagram @nyccheesechick and read more of Kristine's articles on her website.