Rizzoli's famed anchovies in spicy sauce is a close kept secret recipe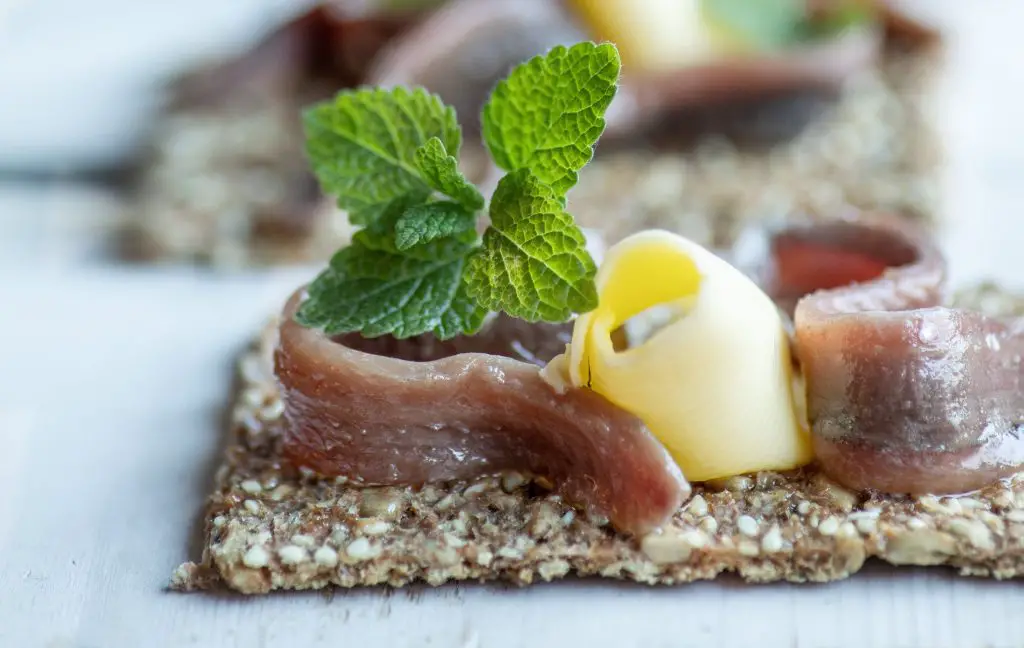 Anchovies have been a favorite Italian ingredient since ancient Roman times. Wonderful alone, served with bread and butter, anchovies are a key source of umami in thousands of Italian recipes like caponata, vitello tonnato and spaghetti with breadcrumbs (below).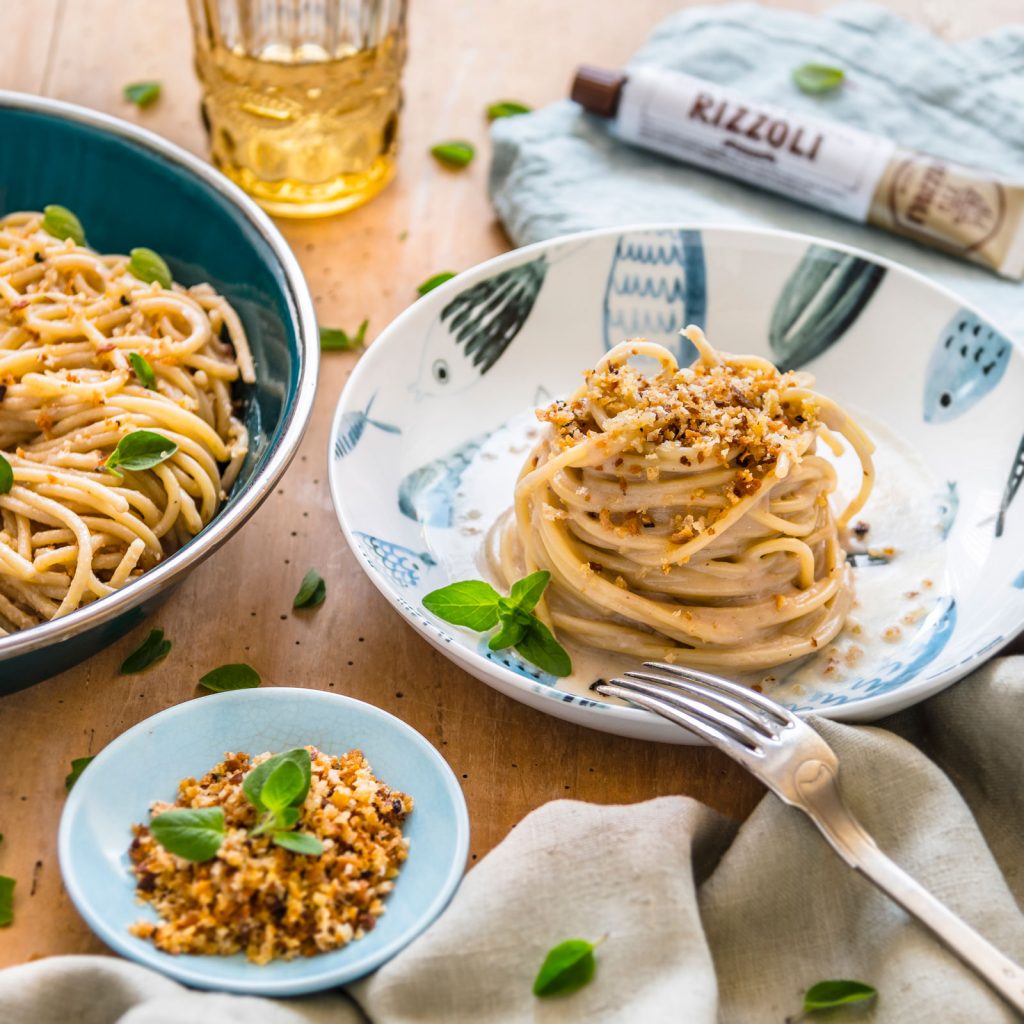 Anchovies pair wonderfully with rich cheeses like buratta and make a fabulous one-dish meal (below).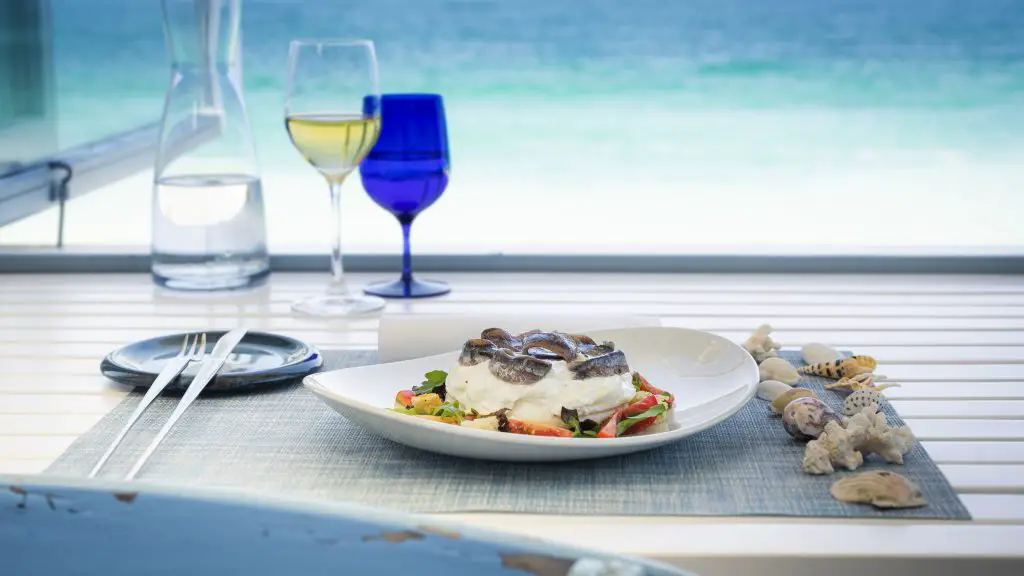 Rizzoli Emanuelli, Italy's oldest anchovy producer, first opened in Piedmont in 1871. Interestingly, back then Piedmont was the leading processing center for preserved fish. Piedmont's capital, Turin, was located on the ancient Salt Road that connected wooden barrels packed with salted fish from the Port of Genoa to Turin, where it was processed and canned.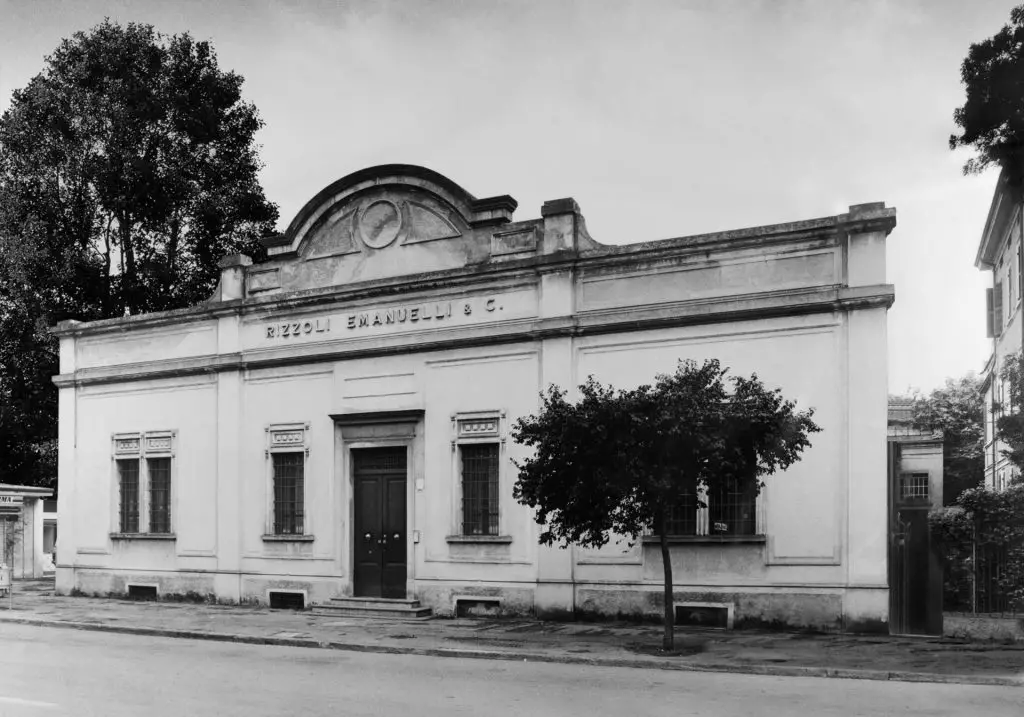 In 1892 the Rizzoli company moved to Parma, a city in Emilia-Romagna far from the sea but which was an important hub for tomato processing and canning. It has remained in Parma since then, and is now one of the four anchovy companies in the city, which account for over 70% of Italy's anchovies.
One of Rizzoli's most famed anchovy products is their Alici in Salsa Piccante, "Anchovies in Spicy Sauce," first created in 1906 and sold in the now iconic golden tin. It can be used in hundreds of ways, like tossed with ravioli, pasta or even boiled potatoes.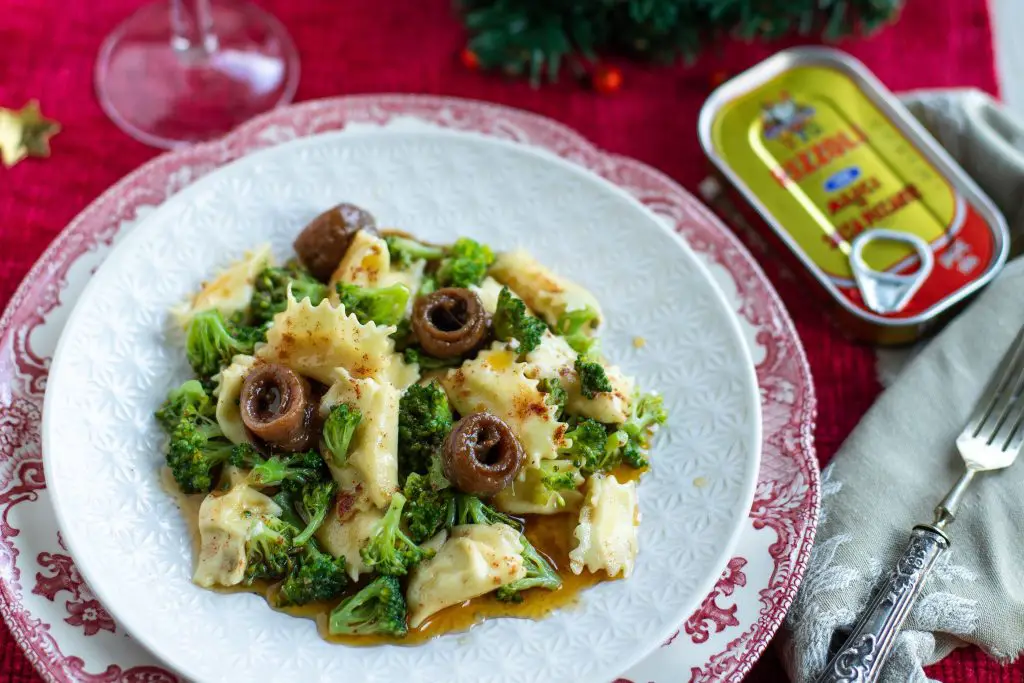 The anchovies are rolled and topped with a special secret sauce. The sauce recipe has never been written down, being passed down in the family orally. Nowadays the sauce is made using the original proportions weighed out on the original scale in separate stages by four different employees. No one employee knows the full list of ingredients, the cooking times or other details of the process.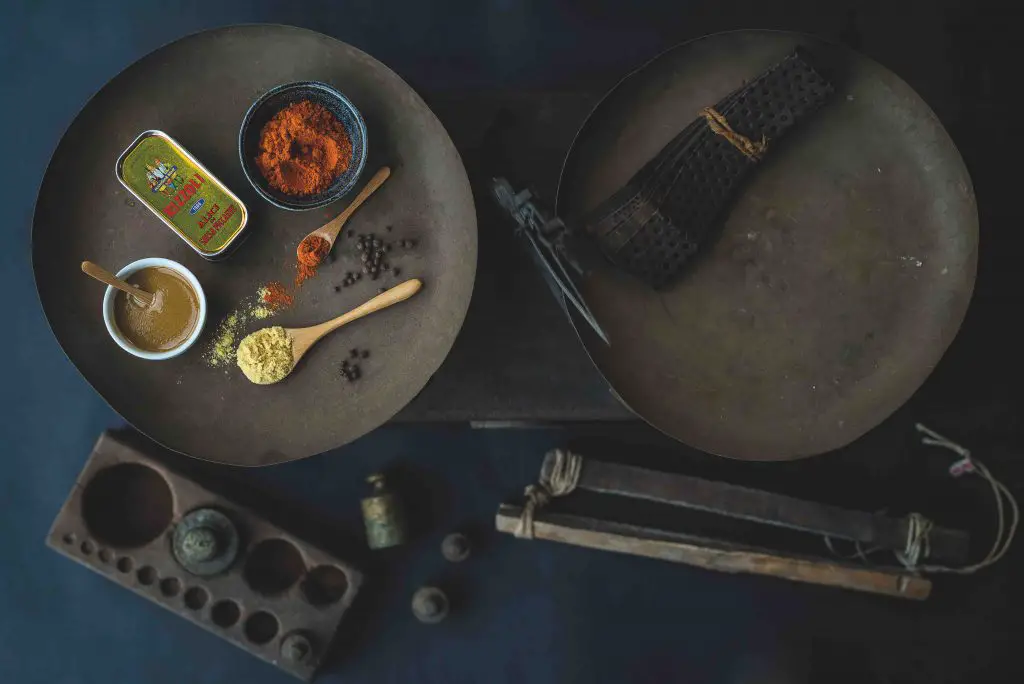 During my visit, the company did admit a few details. The recipe has about 20 ingredients, including garlic and olive oil. Rizzoli purchases only the highest quality spices and herbs, which they grind on site. Once the sauce is prepared it is aged for six months in oak barrels that had previously been used for fermenting Marsala wine. I had the pleasure of taking a sniff of a barrel full of sauce, inhaling in a mouth-watering mix of garlic, tomatoes and sweet wine. Rich and luscious.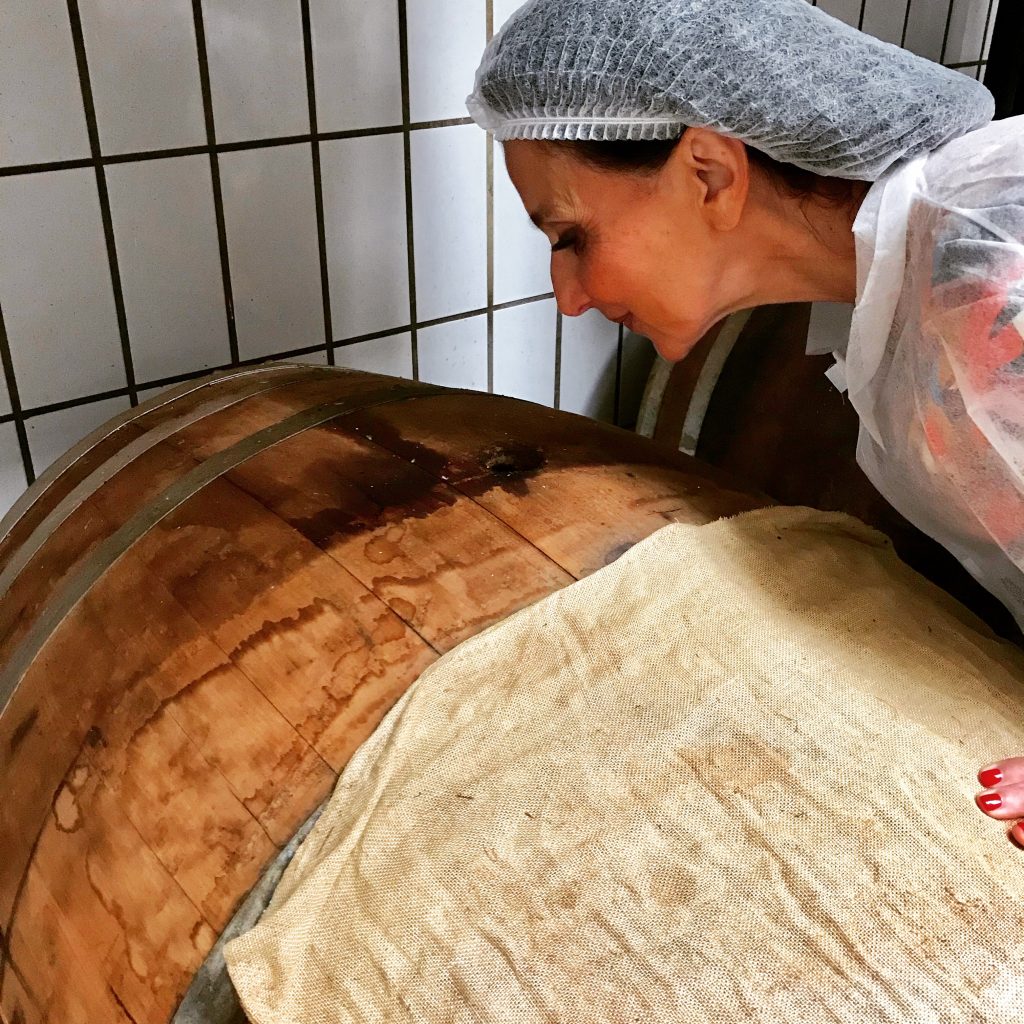 Rizzoli's canned anchovies in spicy sauce, has been included in rations to the Italian military since the late 1800s, and is still popular in Italy today, especially at Christmas time. Try an anchovy on a slice of toasted panettone bread for a simple, but sublime holiday appetizer. Raffaele Bianchi, Rizzoli's Director of Logistics, shared a tip, "Just before using, gently shake the can to revitalize the emulsion."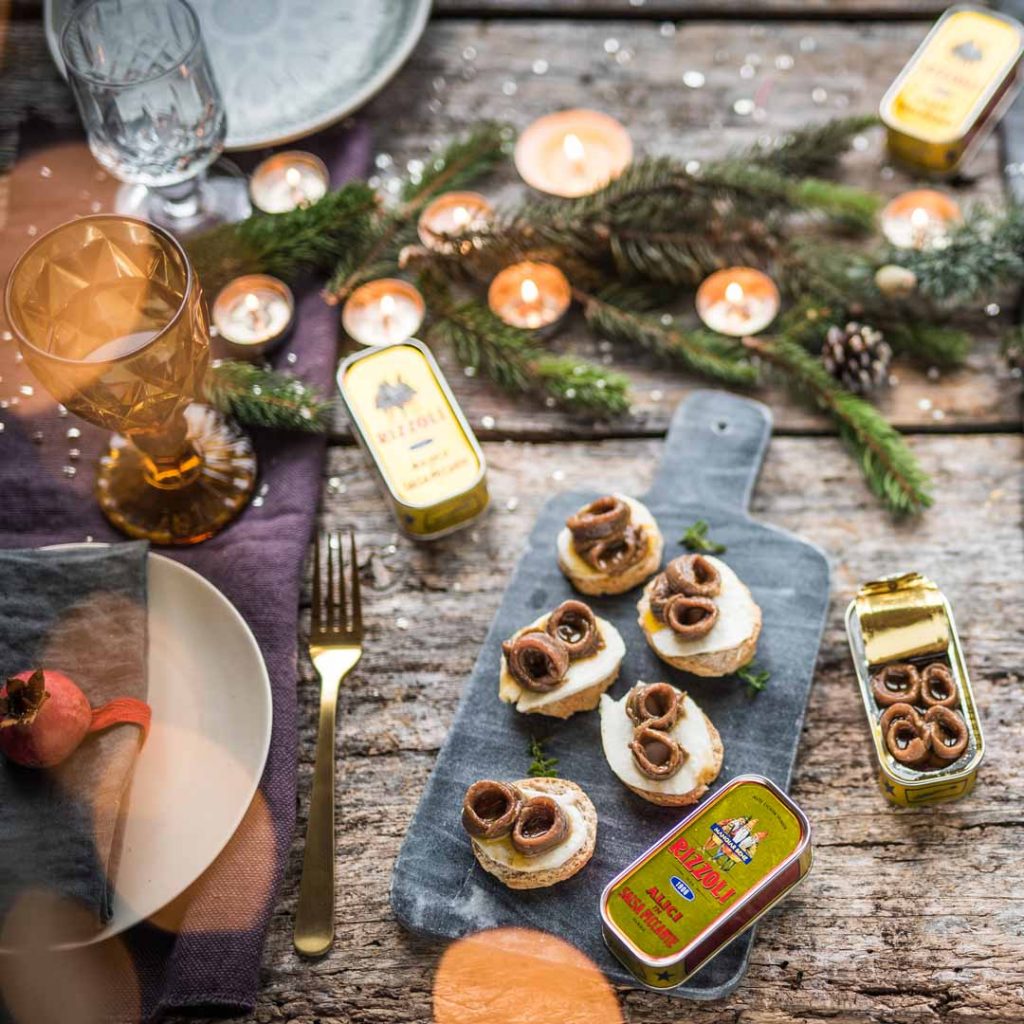 One jar of Rizzoli's Anchovies in Spicy Sauce can be used to add zip to countless dishes. Toss with boiled potatoes or steamed vegetables for a gourmet side dish in seconds. Add to boiled pasta and top with chopped parsley for a delicious first course. Their special sauce and all their anchovy products obtained the UNI EN ISO 22005 certification of the entire anchovy chain in 2012. That means that the company developed an online traceability system that makes it possible to get complete information about the package of anchovies you purchased. Just by clicking on the relevant banner and inserting the data on the product, you, the consumer, will shortly receive an email with important information including: fish species, date it was fished and fishing method, the name of the boat, the date when the fish reached the production plant and more.
Rizzoli anchovies are distributed in the United States by Italian Products & Beyond and are available in fine gourmet stores and online retailers.
---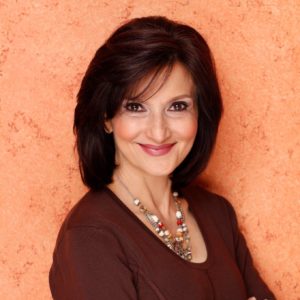 Written and contributed by Francine Segan
For more info on Francine's books, talks and cooking classes visit her website at: www.FrancineSegan.com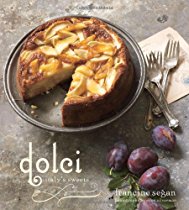 Purchase Francine's book, DOLCI: Italy's Sweets