Just as music is created, so was the creative process behind the SP12 EC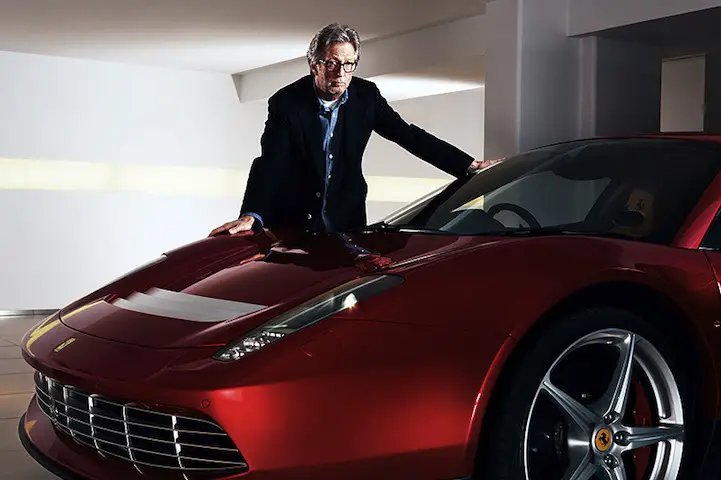 Exclusively in the Ferrari Magazine the great English musician talks about his passion for Ferrari and his one-off model.
For a Ferrari enthusiast and great musician like Eric Clapton a one-off car just had to be produced. Designed by the Centro Stile Ferrari in collaboration with Pininfarina and the engineers from Maranello, the SP12 EC was created as homage to Clapton's career and his long lasting experience as a Ferrari owner. SP stands for special project and EC stands for Eric Clapton.
Clapton paid $4.7million (£3million) for the one-off model which took two years to make, US reports said.
In the interview with Ferrari Magazine, Clapton, 67, admitted the start of the project was like "being in front of a gigantic blank canvas that had to be painted on". He added that overseeing the manufacture of the car was "one of the most satisfying things I've ever done".
It is based on the 458 Italia model but features styling from the rock legend's favourite Ferrari model 512 BB, of which he has owned three over the years.
Meticulous attention in terms of style and technology was paid to the proportions and architecture of the SP12 EC – which is part of Ferrari's One-Off Programme – making this exceptional car even more significant. Just like music is created, applying the right notes in the right places to build a musical score, so was the creative process behind the SP12 EC.