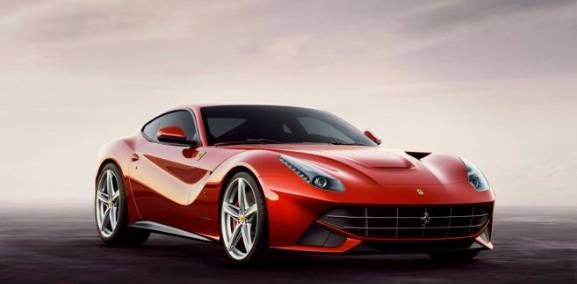 Ferrari will auction the first U.S.-spec F12 Berlinetta and all earnings will go to the American Red Cross.
The auction will be at 9 p.m. Eastern time on Nov. 17, 2012 at the Formula One United States Grand Prix in Austin, Tex. People who cannot attend the event may contact Ferrari dealers for information on how to place bids.
"Here at Ferrari, we have experienced and seen the devastation that Hurricane Sandy has caused in the affected area firsthand," Marco Mattiacci, chief executive and president of Ferrari North America, said in a statement. "We want to use our event next week at Formula One in Austin to give back to our local community by auctioning the F12 Berlinetta." Ferrari North America's headquarters are in Englewood Cliffs, N.J.
The F12 Berlinetta will be available for purchase in the United States starting in the second quarter of 2013 with a base price of $315,888 – but Ferrari expects the auction to bring in much more than that. "The F12 Berlinetta is already in high demand, and we expect the auction to yield a significant contribution to storm relief," Mr. Mattiacci said.
Ferrari's most powerful road-going car is a V12 6.2-liter engine that generates 730 hp (544 kW) and 509 lb-ft (690 Nm) of torque. Mated to a dual-clutch gearbox, it hits 62 mph (100 km/h) in 3.1 seconds and reaches 211 mph (340 km/h).
For those who might not be able to bid on this auction, Ferrari has also created a special contribution page jointly with American Red Cross, where Ferrari fans can also make contributions to Hurricane Sandy relief efforts.
For more info on this car visit: www.f12berlinetta.com/#/en