Discovering the ancient city of Nora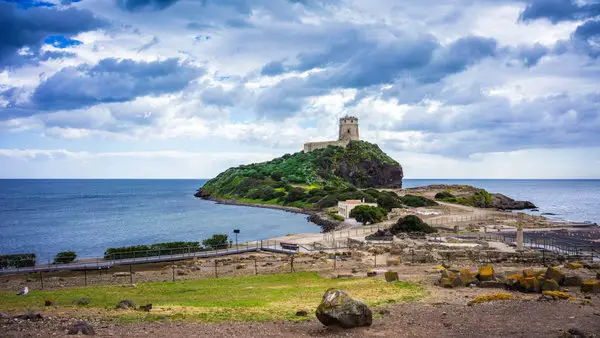 Sardinia island, in Italy, is well known all over the world for the extraordinary beauty of its sea.
White beaches and crystal clear waters: how can you resist them? Even the most dynamic tourists end up with spending the whole time of their vacation at the seaside and don't go beyond it to visit the rest. What a pity, for the extraordinary artistic archaeological heritage of an island which can boast centuries of history!
Prehistoric and mysterious blocks, Phoenician ruins and Roman temples: there's no denying that the boldest who venture the inland are rewarded with amazing discoveries, but since most of us would prefer to remain in paradise, it is worth to visit to a place where archeology is served right on the beach.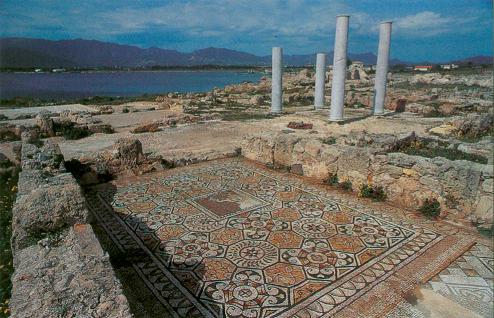 Just 30 km from Cagliari, in the southern part of Sardinia, the bathers can admire the stunning backdrop of the ruins of the city of Nora, the oldest town on island.
From the ninth century B.C., Nora became an important trading spot, because of its promontory's conformation, able to guarantee a safe landing with any kind of wind. Nora became a major port for maritime trade in the Mediterranean, and consequently, one of its most developed and populous centers.
So a visit to the archaeological site is a journey through the variety of cultures that followed one another, and which enriched Nora over time through the Middle Ages.
In that time, Arab pirate assaults definitely turned Nora and its harbour into a ghost town. Today, Nora is once again a growing city, its villas resurfacing as the soil and vegetation that covered them are removed.
A tour to the site allows visitors to walk on paved roads up to the impressive roman amphitheater. Take a while to sit there and try to imagine the actors on the stage and the natural scenery of the sky and the sea behind. An emotion that you can experience even today, since the amphitheater is so well preserved that during the summertime many performances take place in it and more than a thousand people at a time are able to enjoy the shows.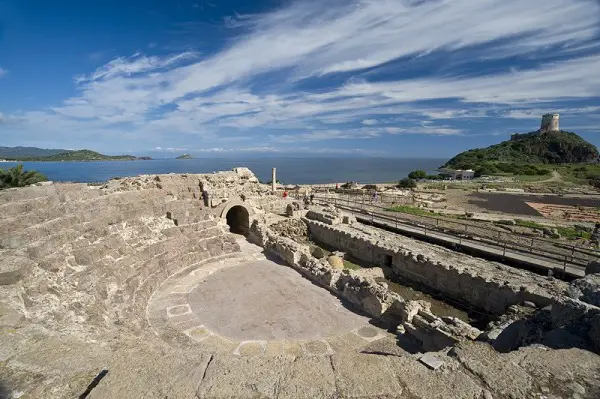 Pula can be reached from Cagliari airport in less than an hour, and offers accommodations of all levels, but, without doubt, a hotel on the beach of the Bay of Nora is the ideal solution to enjoy a stay surrounded by this islands beauty and history.
For more info visit: www.hotelbaiadinora.com/en/