Accommodations that always please their guests, and views you will never want to end
Usually, many British newspapers dedicate much attention on Italian luxury holidays and, nevertheless to say, the Italian dolce vita. The Telegraph has listed some of the most beautiful hotels, immersed amongst astonishing landscapes and ancient history on the Amalfi Coast.
Monastero Santa Rosa, Conca dei Marini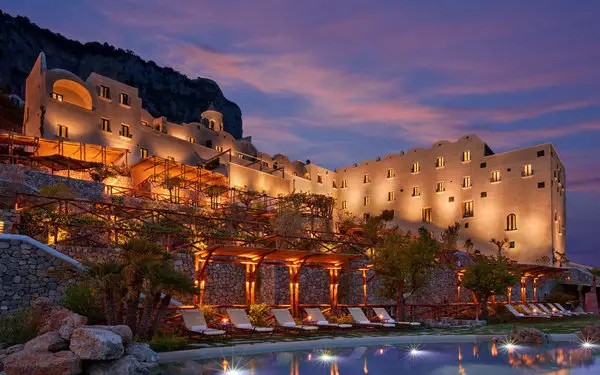 This elegant clifftop hotel, set in a restored 17th-century monastery property, is just around 2 km away from the beach. Alongside luxurious bedding and wooden window shutters, the fashionable rooms and suites come with free Wi-Fi, flat-screen TVs and sea views. Some also have terraces on which to enjoy the beautiful weather. The majority of the suites come with separate living rooms, dining rooms and antique-style furnishings.
The breakfast is included and the room service is available upon request. Guests can also enjoy an elegant restaurant with a sea-view terrace, as well as a cozy bar. Other facilities include an outdoor pool, a fitness room and a Spa.
La Conca del Sogno, Nerano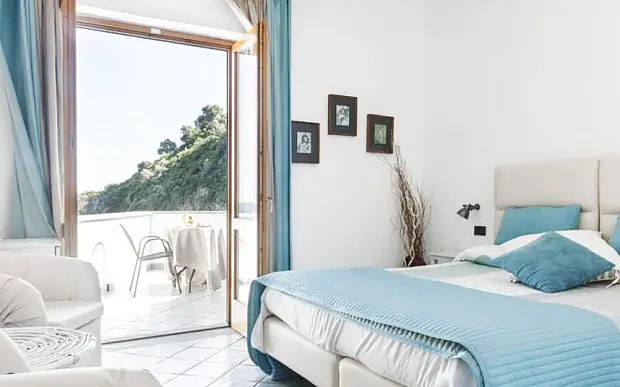 This is primarily a restaurant serving a different dish every day. The most famous and delicious local specialty is the pasta with zucchini, pitchers of white wine flavoured with peaches and other exquisiteness.
This family-run business also offers nice and fresh bedrooms along with all the facilities guests might need. For instance, Wi-Fi, TVs and air-conditioning are included. Charming private terraces, solarium and a private beach are also comprised in the luxury offer. Guests are advised; they might meet one or two celebrity arriving for lunch.
Villa Treville, Positano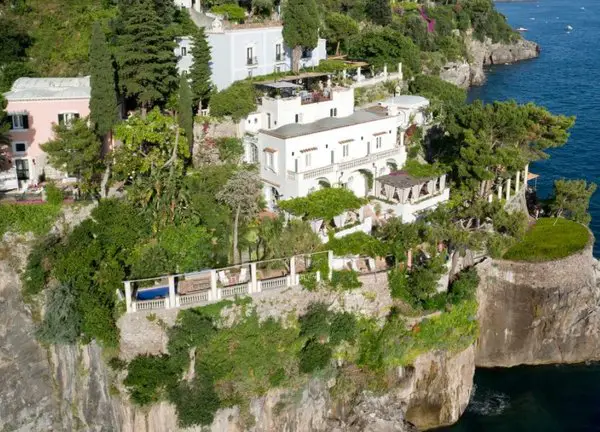 The American owners of this small hotel had always tried to keep it an exclusive secret place, until five years ago. In fact, It was the home of Franco Zeffirelli till the steep staircases became too much. It is extraordinarily decorated and honed by beautiful relics such as the director's collection of 18th century Caltagirone pottery. Rather than a hotel, it retains the feeling of a luxurious home. Wonderful herb and vegetable gardens contribute to create a romantic and familiar atmosphere to enjoy.
Bellevue Syrene, Sorrento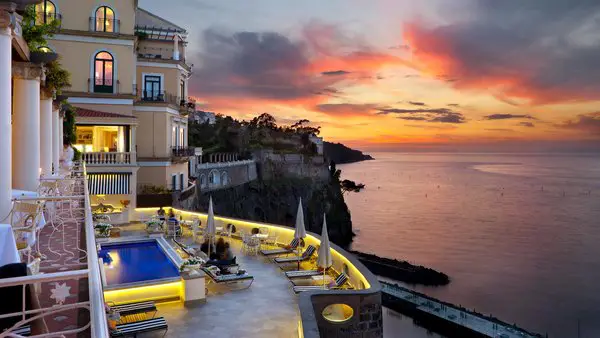 Evidence of roman settlement are visible at the Bellevue Syrene in Sorrento. The villa stands on Roman remains from the 2nd century BC.
It was a dwelling of some of most important roman emperors such as Augustus, during his political exile, and Tiberius, when he was governor of Capri. The counts of Mastrobuono turned these Roman ruins into a villa and later it became a hotel in 1820.
The interior is stunning with its flamboyant and elegant furnishings according to the Italian tradition. Guests can also enjoy its superb spa with hammam, elegant restaurant and terrace, a dip pool and a private level by the sea.
Hotel Santa Caterina, Amalfi

This is a late 19th liberty style villa inset in the astonishing scenery of the Amalfi Coast. It has been run since 1904 by a family which by blending professionalism and passion, has been able to offer a very high standard service.
The hotel is surrounded by the most beautiful and traditional Italian landscape. It has a magnificent view on the Mediterranean sea, and the suites are immersed in a wonderful garden with plenty of citrus groves, pergolas and arbours that fall nicely down the hillside to the sea. That's a paradise on the earth.
http://www.hotelsantacaterina.it/en/index
---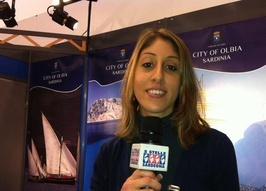 By, Juli Piscedda
Lifestyle & Travel Columnist
Juli is a lifestyle journalist and travel writer based in London where she also works in the event industry as photographer, video-maker and sometimes as a DJ too. She loves traveling and exploring, music, movies, art and culture, swimming and certainly the irreplaceable Italian Dolce Vita!
You can visit her website at: http://julipiscedda.wix.com/julipiscedda