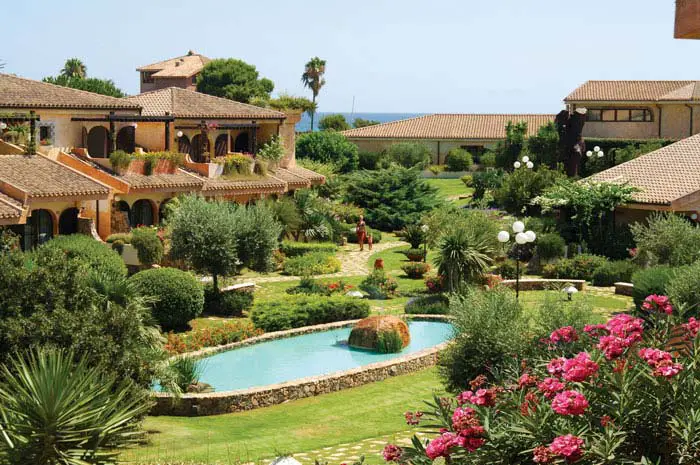 To plan a luxury holiday means, no doubt, to think being able to enjoy every kind of comfort around you. But is that always possible?
There are places whose beauty can not be easily subjected to needs of tourism without running the risk of causing irreversible damage to the natural environment.
Pula, in southern Sardinia, is one of the few places where you can experience the charm of an unspoilt stretch of coastline and, at the same time, staying in a luxury hotel that offers its guests exclusive services.
Baia di Nora Hotel in Pula has luxury suites completely immersed in a lush green space and directly overlooking the sea on the hotels private beach.
Only in an environment surrounded by Mediterranean nature, away from the bustle of the city, you can enjoy the luxury of a well-deserved rest in between the white sand and turquoise waters of the Sardinia 'Caribbean' sea.
Every house of the resort is detached from the others and ensures their guests the most complete privacy being sheltered by flowers and oleander and myrtle plants.
Long swims in the sea, strolls among the scents of the garden, pleasant rendez-vous in the bar-pool: whatever your expectations about holidays in Sardinia are like, Hotel Baia di Nora offers any choice at your fingertips, so you can live full well every moment of your day.
At Villasimius the nature is the real luxury. A heritage of a wealth of plant life and animals unique in the world, which is nowadays a Marine Protected Area. A place where to relax far from the world without being forced to give up to anything.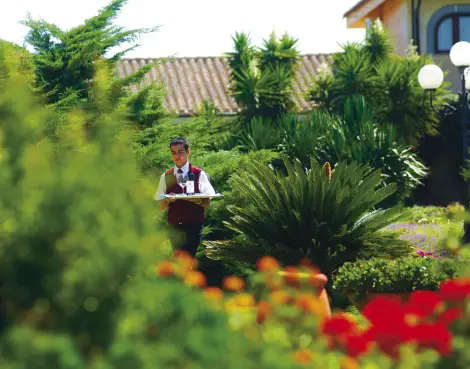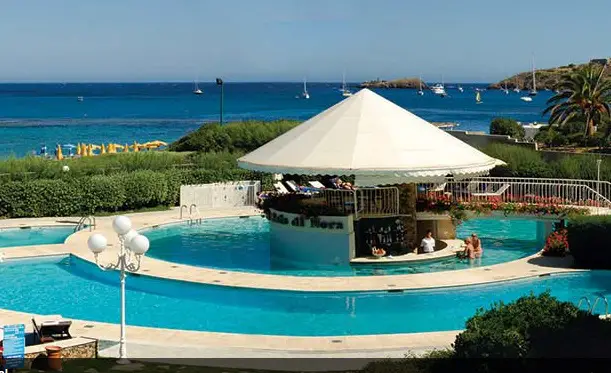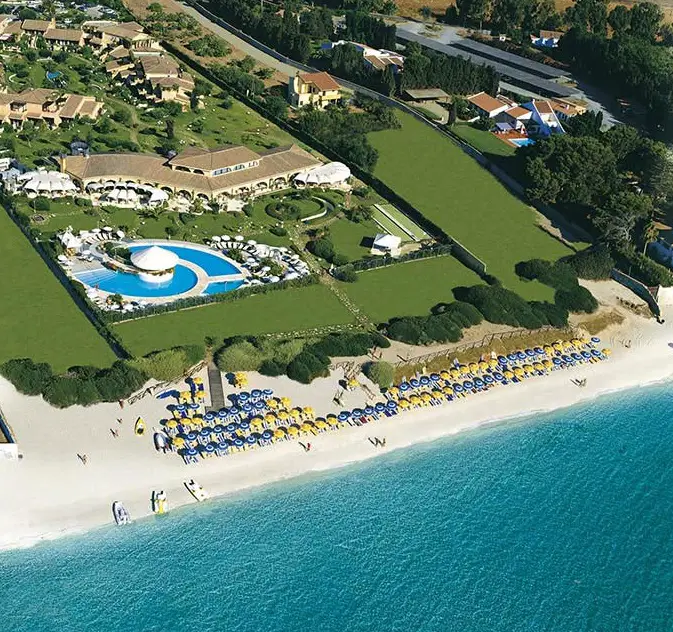 For further information:
Hotel Baia di Nora
Strada Statale 195
Località Su Guventeddu, Nora
09010 Pula (CA) – SARDEGNA – ITALIA
Tel. + 39 0709245551
Fax +39 0709245600
Email: htlbn@hotelbaiadinora.com
Website: www.hotelbaiadinora.com/en
---
By guest contributing writer, Beatrice Rinaldi.  Beatrice is an SEO & Content Strategist and writes about travel for QNT Hospitality.