Starwood Costa Smeralda is planning to open a luxury restaurant in New York within 2016, that will contribute in promoting traditional culture and food of Sardinia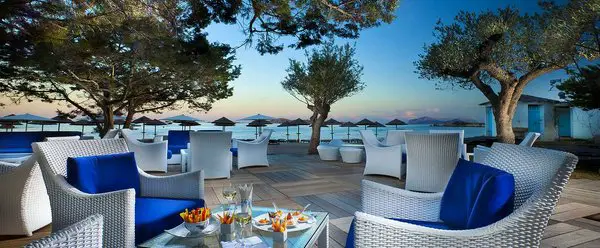 After launching the initiative Taste of Sardinia promoted in the UK, France and Qatar, the exclusive company geared by Qatar sheik's, is now ready to conquer the US with the Cala di Volpe Costa Smeralda.
"It's time to expand overseas. We've got a two fold goal: promoting Sardinia involving more people to visit it and create more employment. There are still so many people who have never been to Sardinia and don't know the splendour of the island or its food," said Starwood Costa Smeralda Managing director Franco Mulas.
The Starwood's strategy is to build a good brand reputation and promote it worldwide, particularly by exporting the delicious Sardinian specialties. Therefore, after the increase of 26 % of bookings in their 5 stars luxury Hotels in Costa Smeralda for the upcoming season, they expect a further increase of 11 %.
The management is optimist. The marketing strategy on international markets will impact positively on the Starwood Costa Smeralda's business. Apart from the US, the Starwood is looking for more clients in India and China. Therefore a good strategy is already planned. In China, a 32-year professional PR and Marketing strategist is already working to promote the Island. A similar approach is applied India, where the Weddings' request is stronger. By doing that, Starwood Costa Smeralda is willing to let everybody know its luxury offer according to the La Dolce Vita style.