Tournament at one of the world's most breathtaking golf clubs with a course that meanders its way along the Costa Smeralda


From 25th to 30th of April, the astonishing scenery of Golf Pevero Club, in Sardinia, will host the next Golf Tournament where both teachers and students will be the main characters.
The competition will include a Championship, a pro-am and several teachings based on basic rules and new technologies. For all the professionals who have chosen to teach the rules of this fascinating sport, this week includes several individual and team battles where they can show their talent.
One can choose between two events out of three days or starting from the first day and playing for all week. The first three days will be focused on the Campionato Maestri, which is the Italian professional Championship, whose award will be approximately of 22.000 euros.
The upcoming PGAI The Teachers edition will be closed by the Pro-am Costa Smeralda, which blasts an award of around 20,000 euros for each team between Pro and Proette.
Between the two battles, the athletes will get just one day off during which they will focus on some practice and remarks with some advice on how to improve their techniques. Guests will then experience some new high generation technological devices and software through which they will be able to follow each of their movements in detail.
Thanks to some agreements, amateurs who want to take part at the event will get special discounts in terms of transports and accommodations. For instance, three nights in a B&B, golf match (court trial and admission fee) will be available at a reasonable price starting from 482 euros. Other advantages will include the means of transports such as flights or ferries. Meridiana airlines won't charge any costs for any bags and special rates will be available for everyone who wishes to book a ferry with Corsica Ferries. Renting a car will be also easier with Europcar. Three luxury hotels in Costa Smeralda have also agreed to offer specials for the event. These are Cervo Hotel, Hotel Petra Bianca and Hotel Monti di Mola.
For further details regarding the events and the initiative, check the official website out: www.pga.it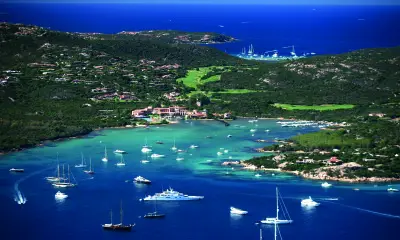 ---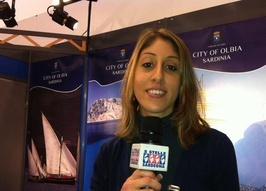 By, Juli Piscedda
Lifestyle & Travel Columnist
Juli is a lifestyle journalist and travel writer based in London where she also works in the event industry as photographer, video-maker and sometimes as a DJ too. She loves traveling and exploring, music, movies, art and culture, swimming and certainly the irreplaceable Italian Dolce Vita!
You can visit her website at: http://julipiscedda.wix.com/julipiscedda