Panerai opened its museum and flagship headquarters in Florence, on July 19, 2019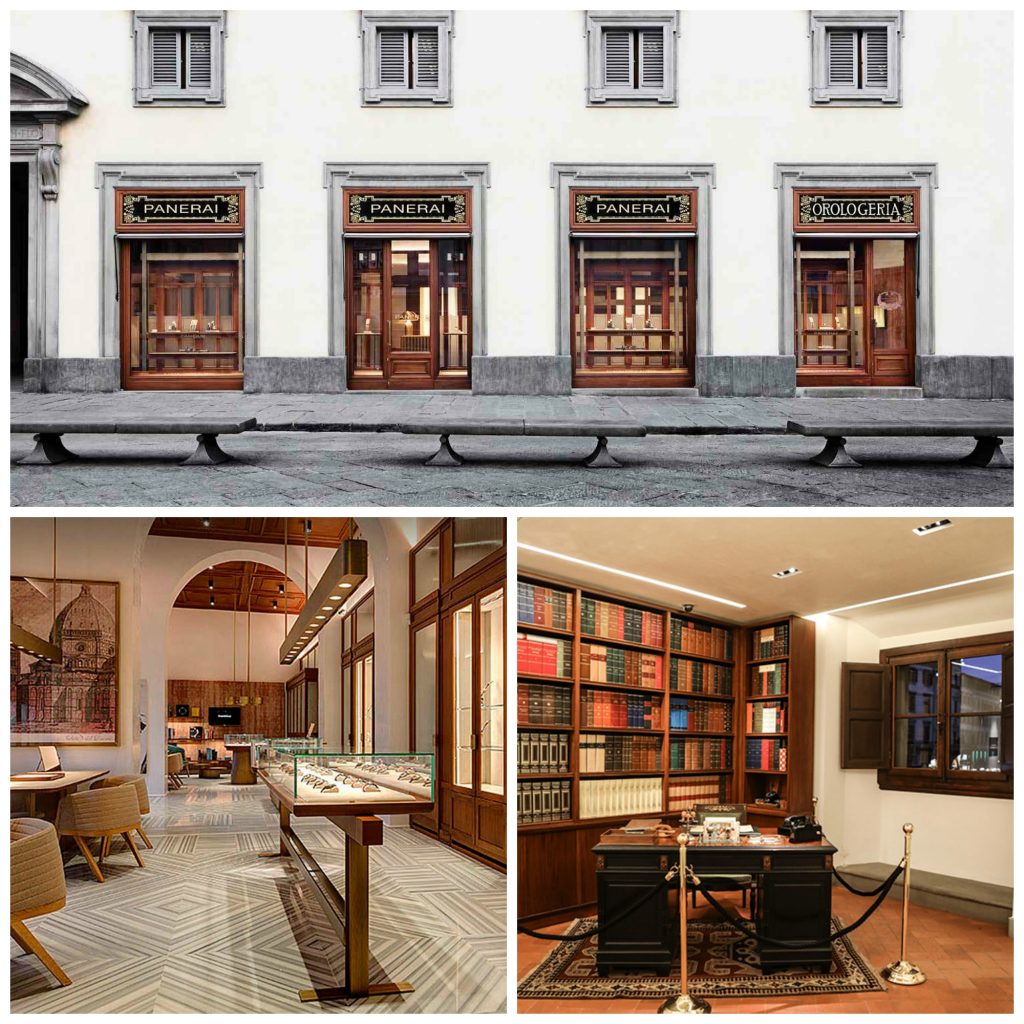 Celebrating craftsmanship and history, Panerai re-opened its Piazza San Giovanni headquarters in July.
The reimagined space has become a museum and flagship store of the iconic watch brand – a return to enduring craftsmanship and the allure of adventure. It is a view into the future of Panerai, a vision foretold by the keen insight of founder Giuseppe Panerai, when he received their first order from the Italian Royal Navy in 1936.
Panerai's new Piazza San Giovanni flagship houses a collection of fine watches, of which included are a rare Radiomir which once belong to Helmut Rösel, a frogman of the German navy during the second World War. The museum on the first floor, displays original furniture and archival documents from the time of Giuseppe Panerai.
The brand's namesake founder sits in the centre at his original desk, as if lifting his head slightly at your approach. "The wax figure is the work of the Musée Grévin in Paris's IX arrondissement," says Alvaro Maggini, Creative Director of Panerai. "The clothes were made by an Italian designer and the hair is real. If it is true that the eyes are the window to the soul, well, thanks to those eyes the soul of Giuseppe Panerai still inhabits his studio."
Alongside historical Panerai artefacts, the boutique's retail displays resemble rectangular portholes into the underwater world. Four displays mirroring Panerai's centuries-old evolution: Radiomir, Luminor, Luminor Due and Submersible. Each is distinguished by a color – military green, deep brown, 1970s yellow and navy blue.
Together, Panerai's Piazza San Giovanni headquarters tells a compelling story to visitors of how the brand has evolved – sharing ideas from the early decades of the 1900s, with cutting edge technology married with age-old handcrafted techniques of the 21st century.
There is also another traditional Italian element present here – hospitality. The presence of a counter bar serving authentic Italian liquors, will become a feature that will eventually appear in Panerai boutiques around the world.
For the opening night celebration, there was even a rare display of the Fiat 508 Balilla car that belonged to the Panerai family.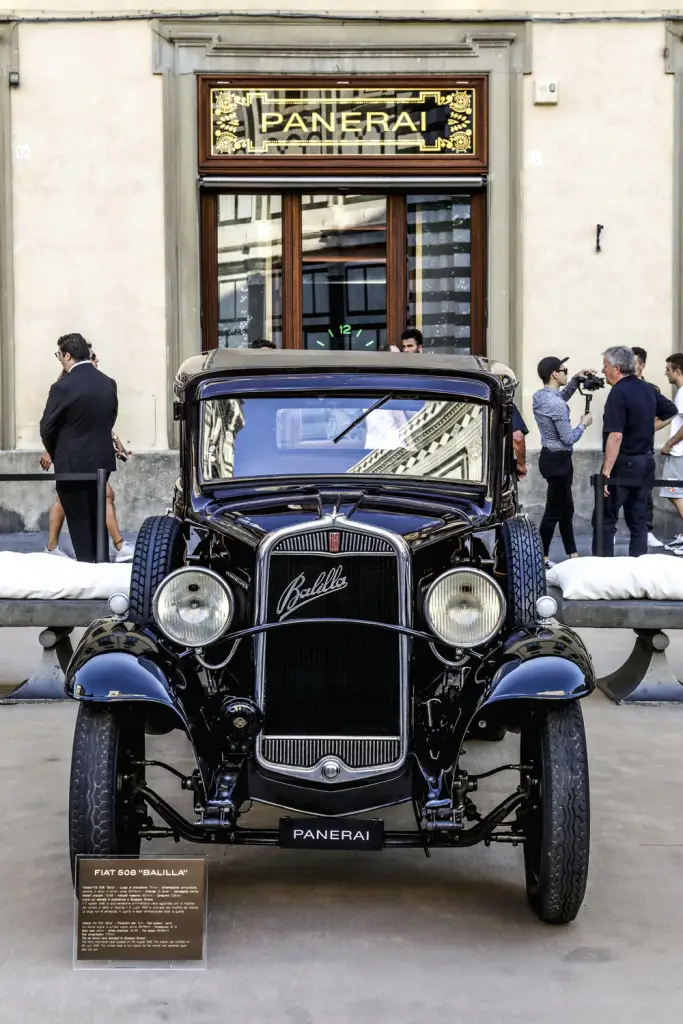 "The flagship store in Florence, including the unique features of the museum, will guide the aesthetic development of all our spaces," says Panerai CEO Jean-Marc Pontroué.
(Photos courtesy of Officine Panerai)
Plan a trip to Piazza San Giovanni and stay in Florence.