Bolder, cleaner design – but entry into US market remains questionable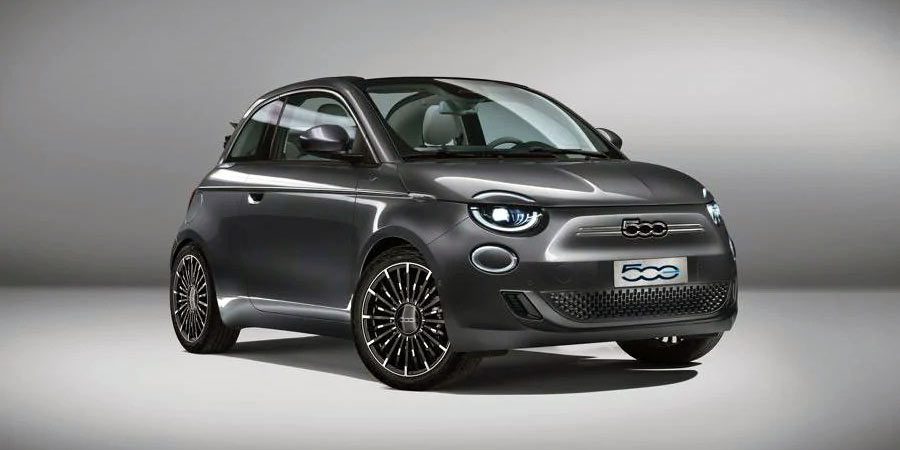 Fiat has announced the third generation of its 500 model will be a full-electric vehicle (EV). The 'La Prima' launch version will be limited to 500 cars in each market it's sold into.
The new 500e will have a 320km (199 mile) driving range, tested on the WLTP cycle. However, an obvious focus of the model is convenience for shorter journeys.
While its proportions look virtually identical to the current model, the new 500e is slightly larger overall. Length and width increase by 2.3 inches (6 centimeters) while the wheelbase is nearly an inch longer (2 cm) – making for a subtly more spacious cabin.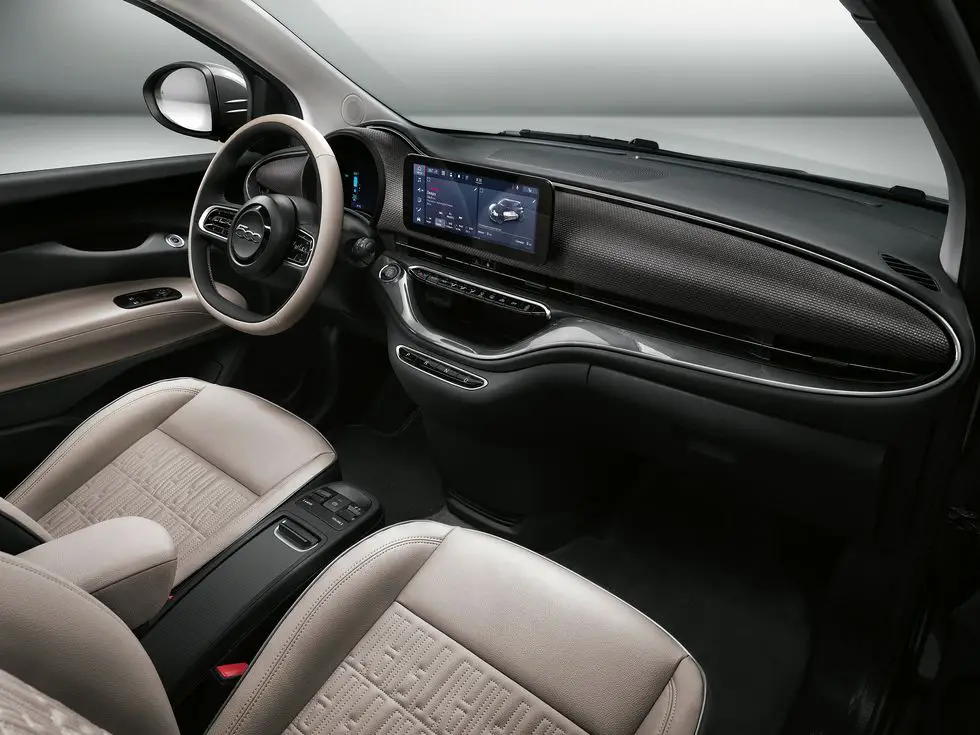 The new Uconnect 5 multimedia system connects to the internet and is also accessible through a smartphone. The 500e is available with a range of driver-assist systems including automatic braking, blind-spot monitoring, lane-keep assist, and adaptive cruise control. Three driving modes are available: Normal, Range, and Sherpa – giving you the option to curtail some comfort and performance in the name of battery life.
The exterior pays homage to the classic 500e while bringing it into the 21st century. Fiat teases with the logo by converting the final character of the 500 name into both a zero and an 'e'.
There's also an 85-kW fast charger onboard, meaning the car can go from zero to 80-percent charged in just 35 minutes. Fiat rates the car at 117 horsepower, with an estimated 0-62 mph time of nine seconds and an electronically limited top speed of 93 mph.
Fiat will also be auctioning three one-off Fiat 500s for charity. Famous Italian designers Giorgio Armani, BVLGARI and Kartell have each put their touches on a car. For instance, the BVLGARI edition is a true jewel of a car featuring a concentration of luxe interiors, highly-prized materials, exceptional accessories, gem-studded details and custom-made finishes. The new limited edition of three, B.500 by Bulgari Mai Troppo, will be auctioned in July 2020 – with all proceeds going to one of Leonardo Di Caprio's environmental organizations.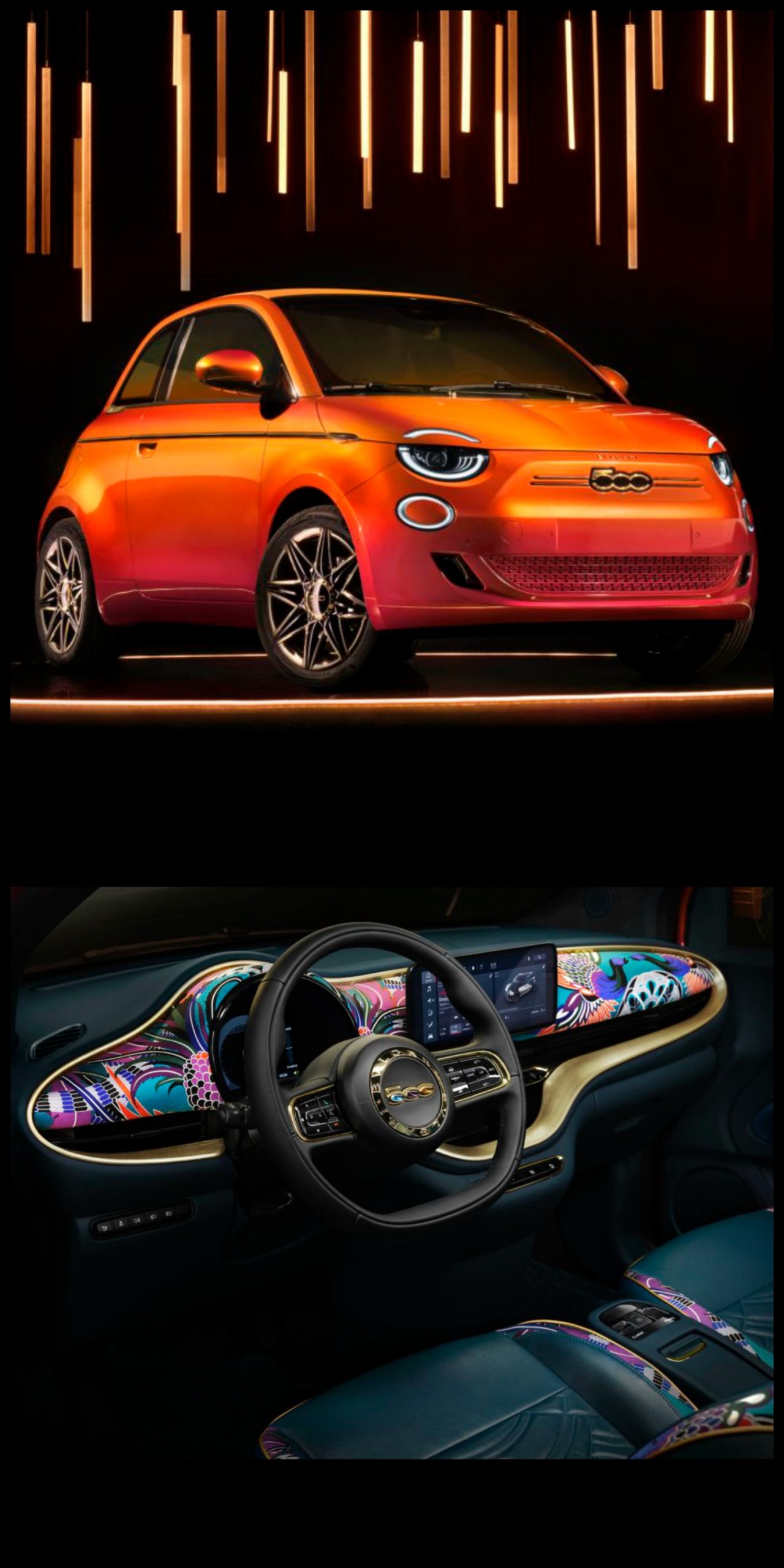 Pre-orders for the new Fiat 500 are already open in Europe, though pricing has yet to be announced. Fiat's U.S. press release states: "The new Fiat 500 has not been confirmed for the U.S. FCA is evaluating its potential for the North American market."