Three floors welcome visitors and watch brand enthusiasts in an intimate space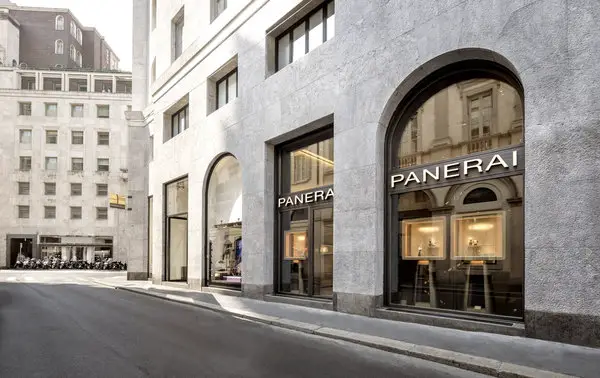 Italian luxury watch-maker Officine Panerai (Richemont Group) has opened a new flagship store in Milan, located at via Montenapoleone 1, in the heart of the famous shopping square. Arranged on three levels, the Panerai space has two broad windows which look onto the distinguished street, itself a symbol of Milanese excellence throughout the world. It is located just a few metres from the former store inaugurated in 2011.
The retail design concept has been created by famed architect Patricia Urquiola.
The three floors of the boutique welcome the visitors and brand enthusiasts with a concept that perfectly reflects the philosophy and history of Officine Panerai. Patricia Urquiola has reinterpreted the aesthetic codes and techniques of the watch house, respecting the identity of the brand with a timeless design: she has combined tradition with a modern, up-to-date look, finding a genuine link between the past and the future. The distinctive elements used by the famous architect are oak, "calacatta luccicoso" veined marble, burnished brass, bronze, and a special reeded glass, undulating and transparent, a clear reference to the world of the sea, as are the brass lights and the sales counters with their details of wood.
The boutique is welcoming, sophisticated, contemporary and elegant: as well as admiring the technical beauty of Panerai watches, where clients can relax in an exclusive and intimate space.